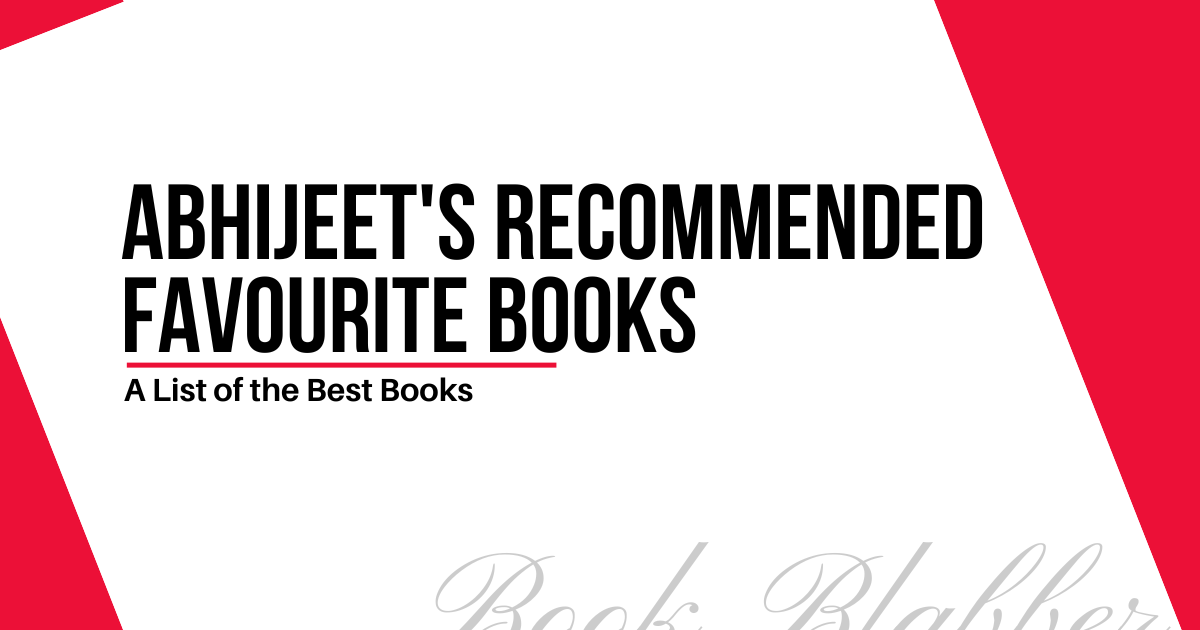 Heyaa, it's Abhijeet. The Book Blabber.
And this article lists the best books I found worth recommending to writers and marketers, and others in the business/corporate world.
Among the books, you'll find the business and marketing books I found the most helpful as a content writer and marketer. The list also has books on creativity and productivity you'll love checking out. So, check out the list and discover the must-read non-fiction books.
Let's dive in.
Marketing Books
Be Social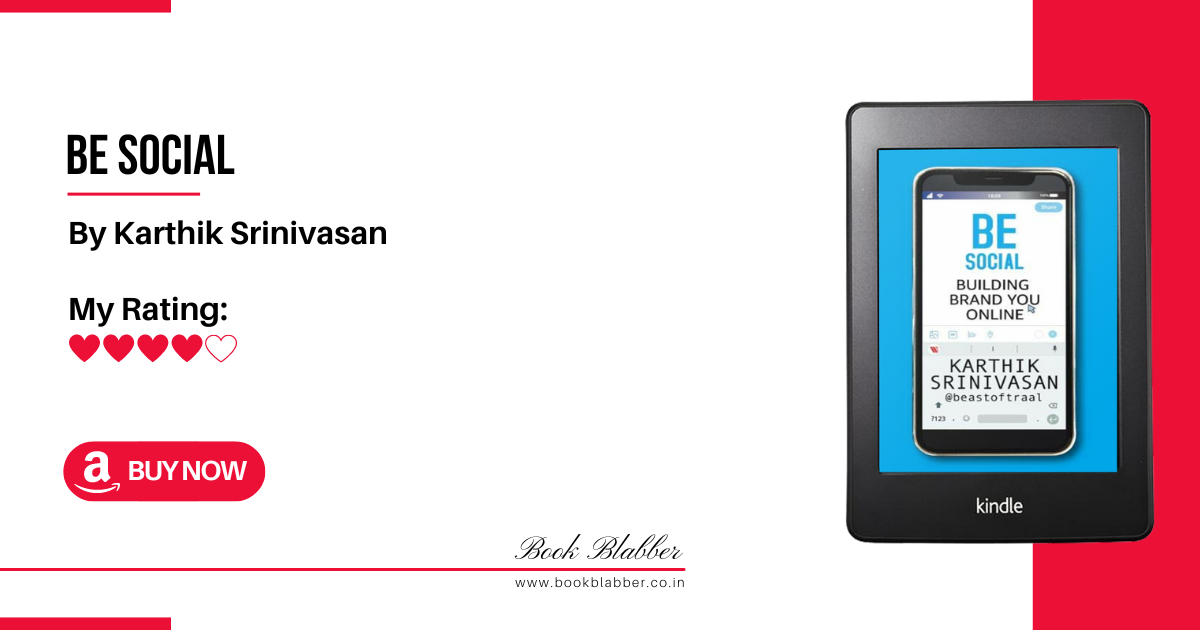 Be Social is your guide to build a personal brand on various social media platforms. It's for entrepreneurs and freelancers who want to establish their authority online.
The book gives you an insight into what it's like to be social online.
It explains how social media websites work and how to exploit the features to strengthen your online presence. It includes a lot of practical advice to show how others are being social.
You'll learn how to harness the power of social media.
Branding on a Shoestring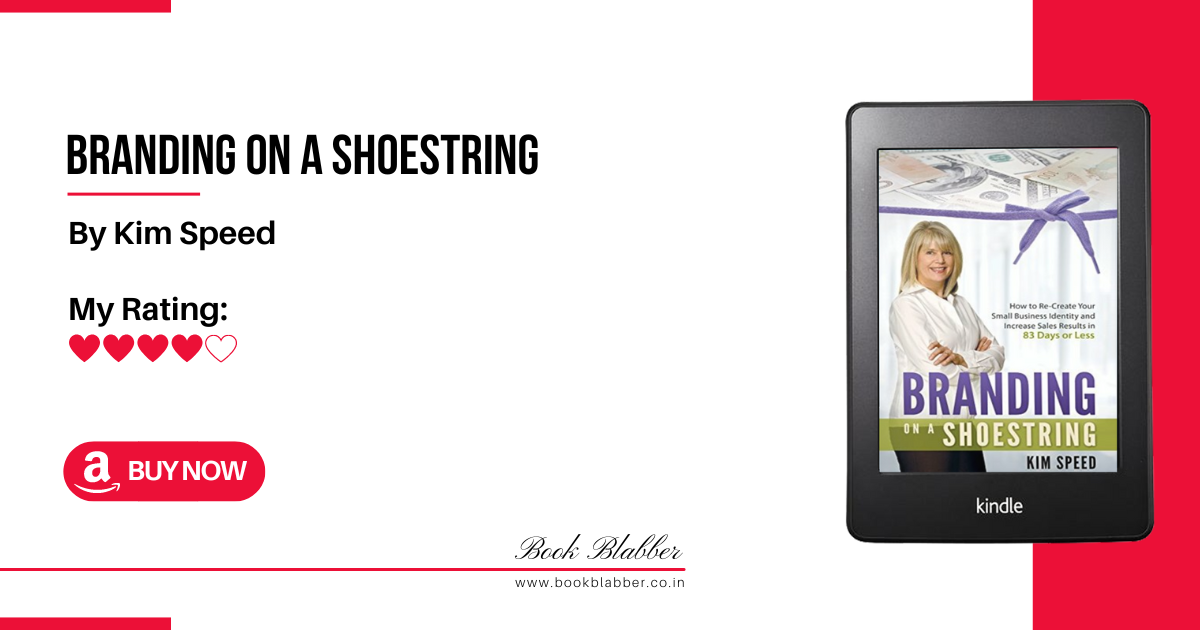 Branding on a Shoestring is all about trying to understand what a brand wants to communicate with customers. It will help entrepreneurs, small business owners and freelancers improve their brand identity.
If you want to be the most authentic version of yourself, the book is for you. It has the whys and hows of having a unique voice, look, and a way of doing things
It's a great resource for anyone who wants to improve their business.
You'll learn about having a good target market, positioning, messaging, and other essentials of brand and branding.
Buy Branding on a Shoestring on Amazon
Additional Read: Book summary of Branding on a Shoestring
Fast, Cheap and Viral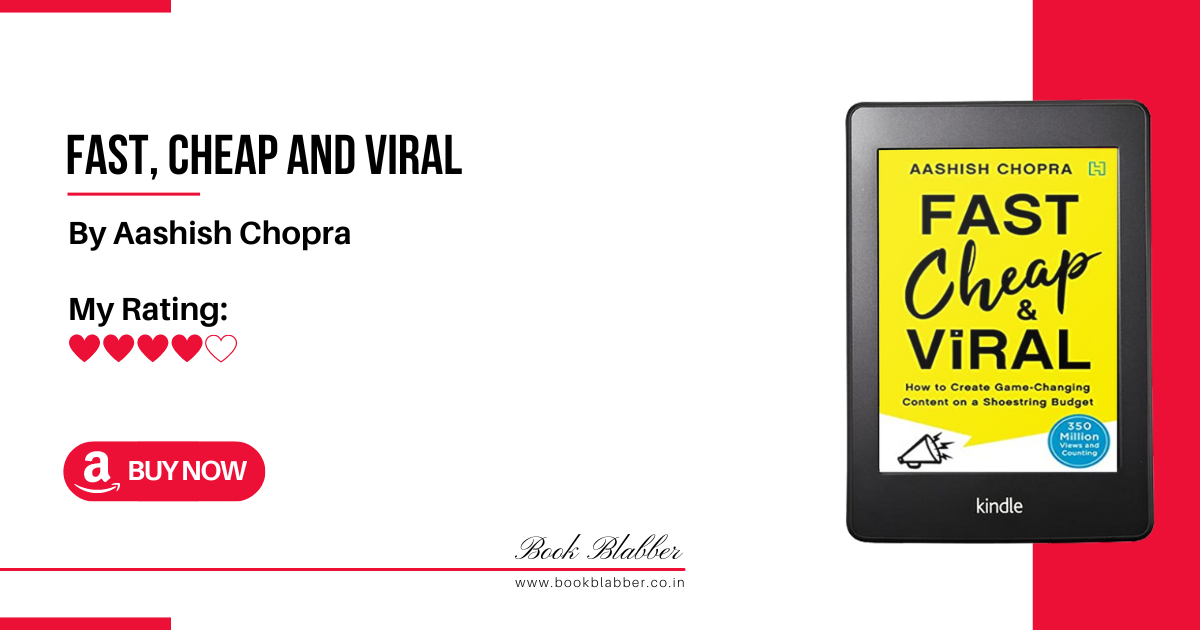 Fast, Cheap and Viral is full of implement-worthy tips and strategies right out of the book. It's a great book for bloggers and content creators who want to market themselves on a shoestring budget.
In the book, Aashish has shared the secret behind his viral videos. And you get step-by-step instructions for creating your own viral video.
He emphasizes on the importance of storytelling and how to do it. He explains how to drive engagement and push organic growth through share-worthy content.
It's a short and fun read. And you can replicate his tips to all forms of content.
Buy Fast, Cheap and Viral on Amazon
Additional Read: 11 Quotes from Fast, Cheap and Viral
Making Your Website Work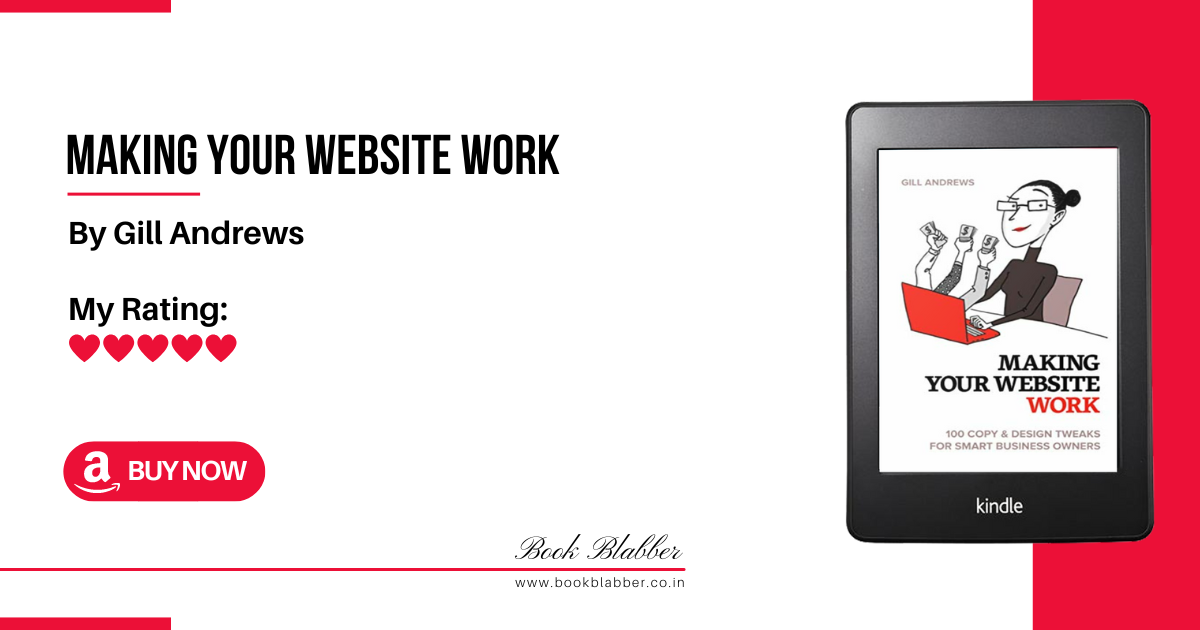 Making Your Website Work is written keeping in mind the business owners who take care of their website themselves.
It's a must-read for copywriters, UI designers, and website developers, too.
Gill has provided 100 actionable tips to improve lead conversions on your website. Whether you want more customers, followers or subscribers, you can make your website work.
You will learn how to structure a working homepage and spot and fix vague copy. You'll also understand how to create good call-to-action buttons and place them at the most ideal places.
Buy Making Your Website Work on Amazon
Purple Cow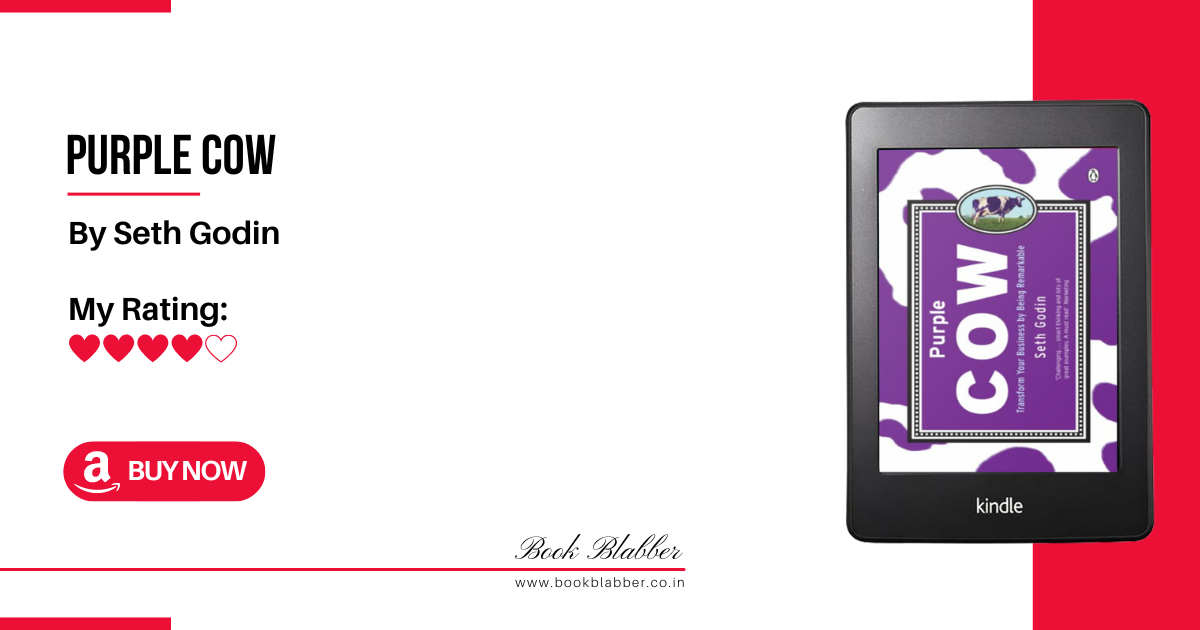 Purple Cow is for someone who wants to create and market something noticeable. It shows how to sell ideas that are worth marketing.
It's a great read for business people, and startup founders. You'll learn about many companies that have been wildly successful.
And it's a manifesto for marketers.
The book also has explanations about why some companies succeed and others fail. If you're an entrepreneur, you should read this book. It will take you in the direction to success.
Additional Read: 12 (plus 1) Lessons Learnt from Purple Cow
Talking to Humans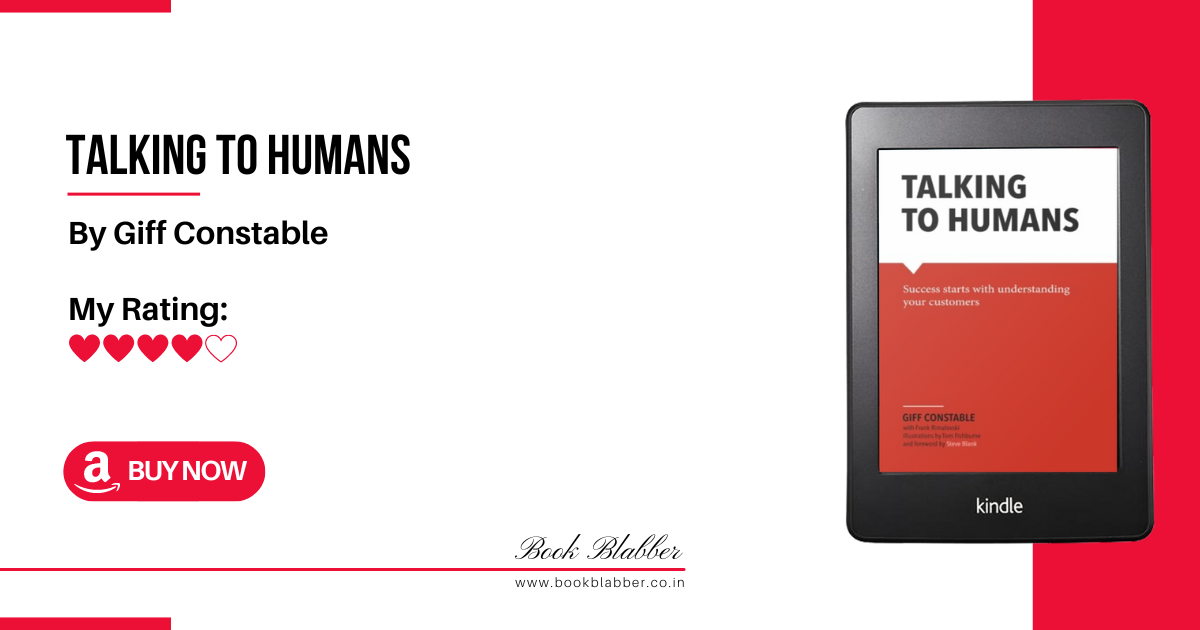 Talking to Humans is about, well, human interactions. If you want to understand how to talk to humans, then you'll find it quite praise-worthy.
It's a guide for marketing research and product development. It's about the art and science of communicating with your customers and prospects.
Giff provides insights on customer interviews and analysis of the gathered data through real-life scenarios.
It's a perfect resource for marketers, product managers and startup founders. Whether you're launching a new product or service or improving an existing one, this book helps.
Buy Talking to Humans on Amazon
They Ask You Answer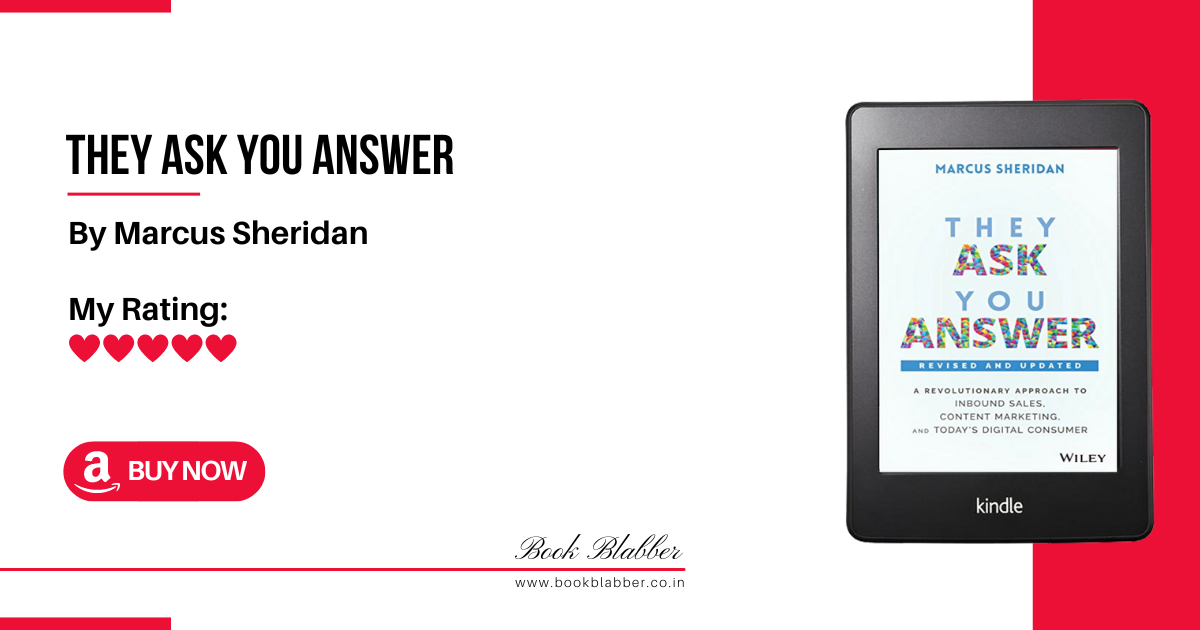 They Ask You Answer shows how much inbound content marketing can help in improving your sales. Entrepreneurs, marketers and salespeople, all will find this book relevant.
In the book, Marcus shows the potential of answering your customers' questions, in advance.
It provides a comprehensive roadmap to creating content. Content that's valuable to your customers and helpful to your employees. It's a must-read.
You'll learn how to keep content at the centre of marketing and sales. And how to structure an effective inbound content strategy to bring customers. You don't have to try and sell to them.
Buy They Ask You Answer on Amazon
Building a Story Brand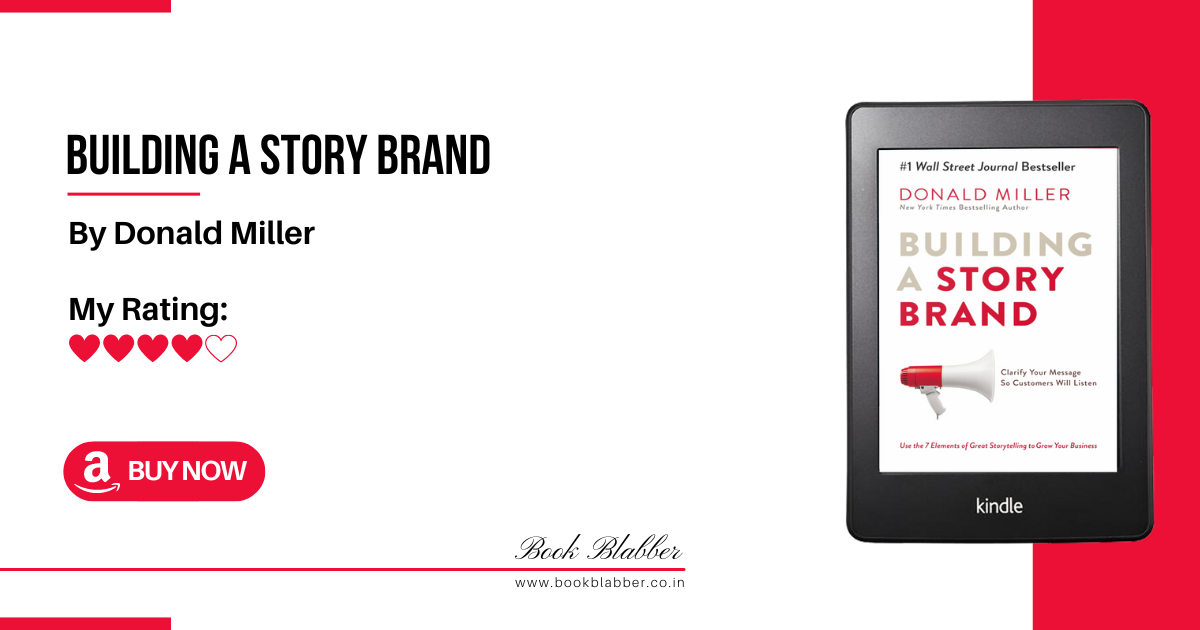 Building a Story Brand is for entrepreneurs, marketers and storytellers. In the book, Donald has given insights into how to create memorable stories and brand messages. Throughout the book, he has compared the process of business storytelling with that of an engaging movie. And that's how a story should be.
The book covers the basics of storytelling, and how to tell a story to an audience. It's an excellent resource for business and marketing, to build a compelling brand story.
Buy Building a Story Brand on Amazon
Founder Brand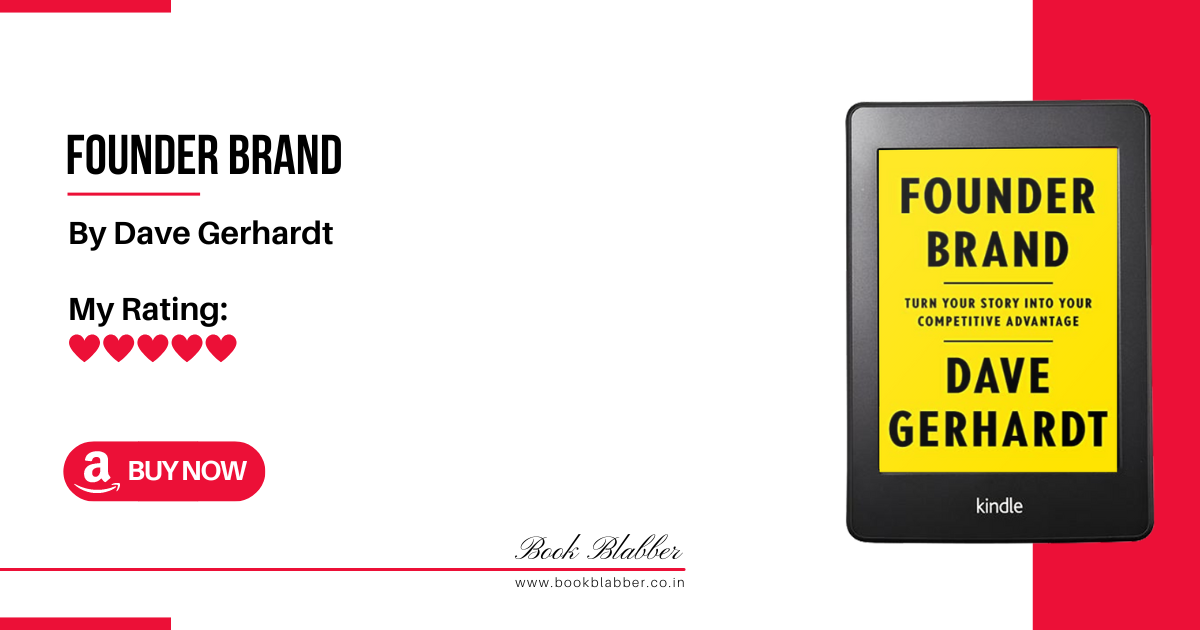 Founder Brand is a book for startup founders and marketers. Dave has talked about the power of a brand that's built around the founder's vision. This book has tips to show how the founder's personal brand can improve the public perception of their startup.
The book is an important resource to entrepreneurs who want to make a difference. It demonstrates through examples how a founder brand can help build credibility.
Additional Read: Founder Brand book summary
Pandeymonium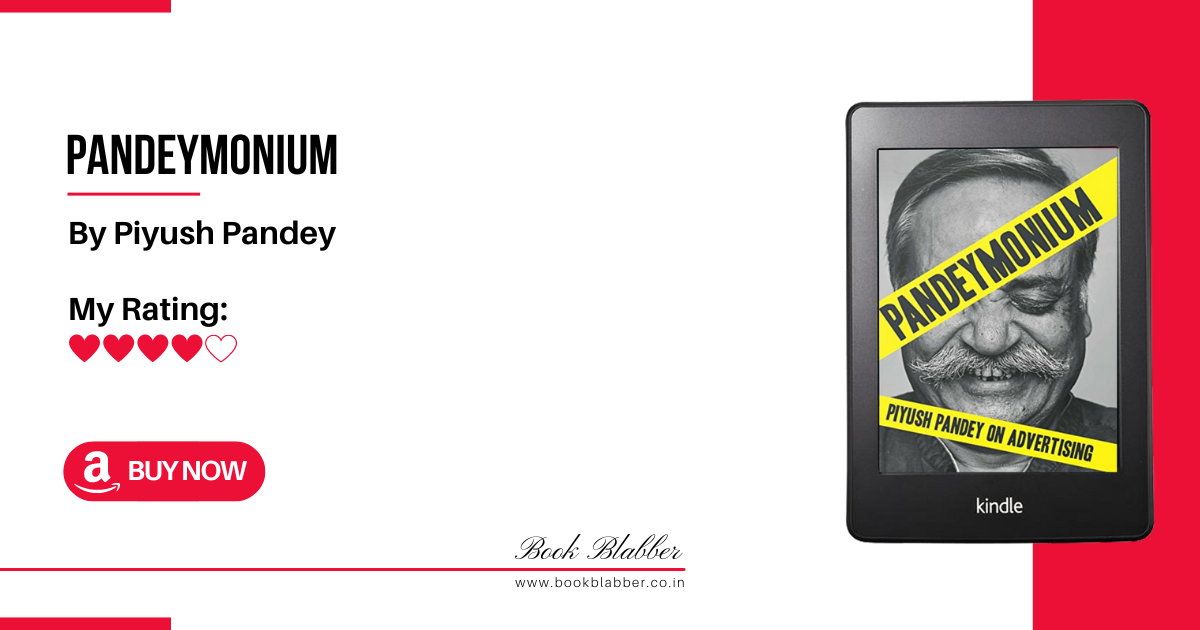 Pandeymonium is a book for storytellers and advertising and marketing professionals. It contains a lot of stories and examples from the best ads of Piyush. He has taken out the best practices from his many years of experience in advertising and marketing and presented them in the book.
It's a collection of practical methods that can help you improve your work. He has shown how he uses storytelling in advertising.
Additional Read: 35 Piyush Pandey Quotes from Pandeymonium book
The 1-Page Marketing Plan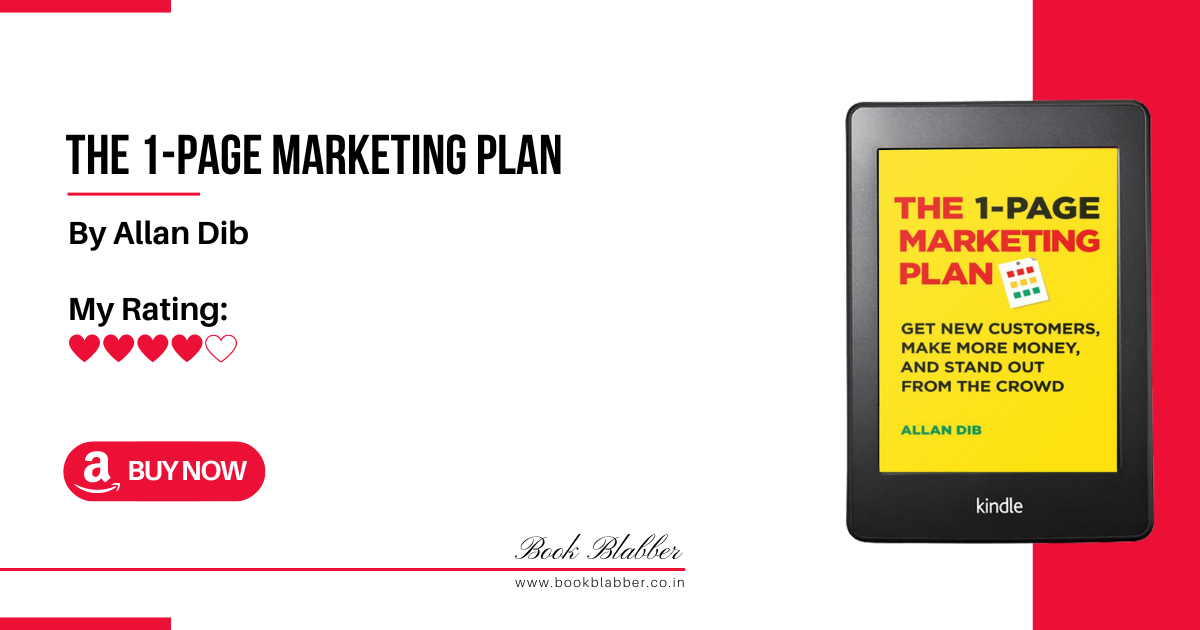 The 1-Page Marketing Plan is for small businesses and marketers. It's a simple guide that outlines a failproof marketing plan. Allan has tried to include as many details as possible in the book and explain each one step by step.
Whether you're starting a new business or trying to grow an existing one, this book can help. It includes the best ideas to make your business stand out and be remembered.
Buy The 1-Page Marketing Plan on Amazon
Additional Read: Effective Marketing Strategies from The 1-Page Marketing Plan
The Mom Test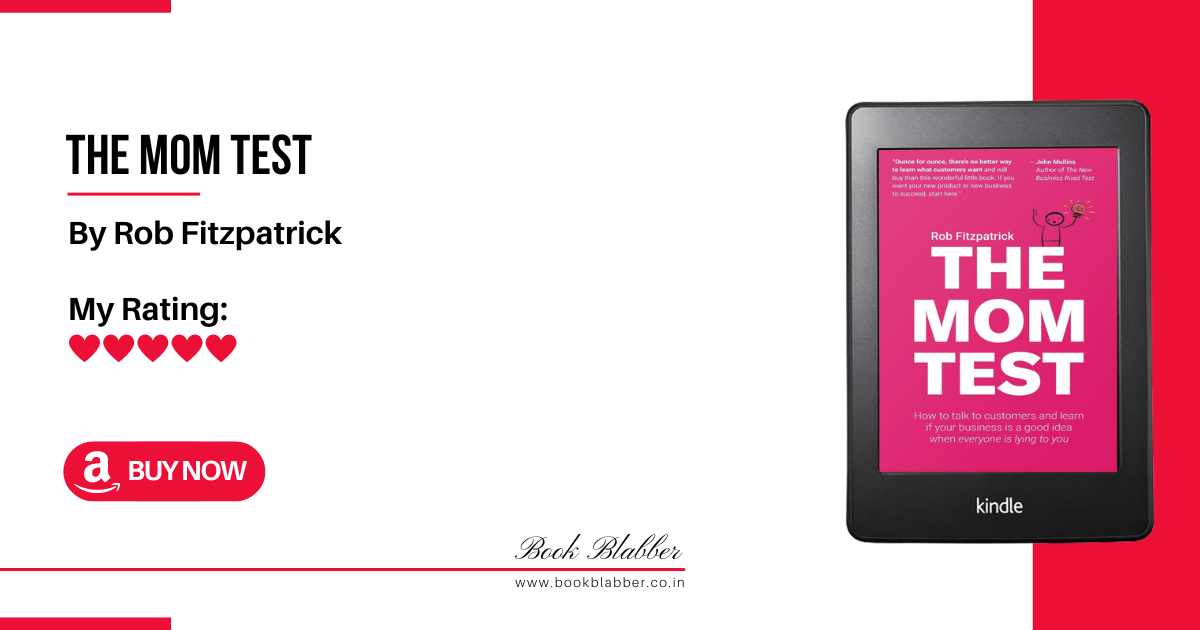 The Mom Test is a quick, practical guide about talking to customers. It focuses on the practical approach instead of theories and best practices.
It's a walkthrough of the interviewing process, how to find and approach a customer, how to take notes, and how to implement the conversation into building a real product. Rob squeezed the entire customer interview process into this practical handbook of customer conversations.
Absolutely recommended for startup founders and product managers. It's short and easy to read.
More from The Mom Test:
38 Mom Test Quotes and Rules to Abide By
Positioning
Positioning describes an approach to creating a "position" in a prospective customer's mind. A position that reflects the company's own strengths and weaknesses as well as those of its competitors. It's essentially a book on advertising/marketing/branding, though.
The book is pragmatic. It explains the theory with examples but it also gives specific lessons about varied scenarios. Even though the examples are from the 1990s and earlier, Positioning is extremely insightful.
It's a must-read for startup founders, product managers and marketing/sales professionals.
Additional Read: 37 Lessons to Learn from Positioning Book
Contagious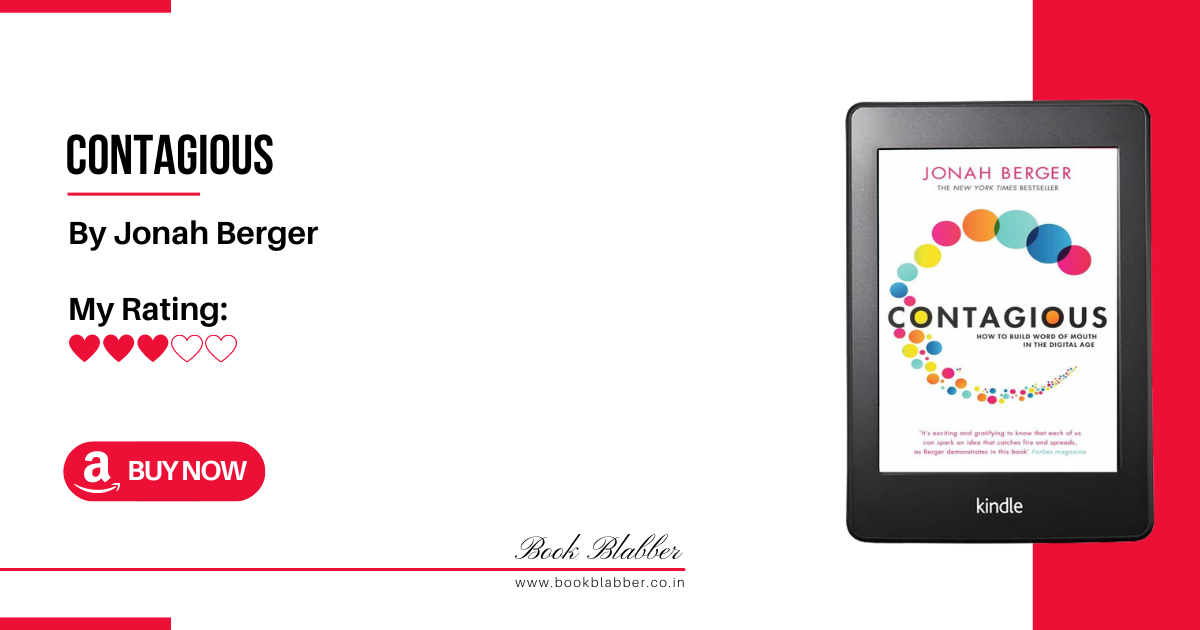 Contagious is like a case study of various viral products and campaigns, and how they did so. If you've wondered why certain stories get shared or videos go viral, Contagious explains why. It shows how to leverage the concepts to craft contagious content.
The book offers insights into different real-life examples. It combines groundbreaking research with powerful stories.
It can be a good book for those who are new to marketing psychology. Others can also own a copy of the book, to refer to examples when stuck on a campaign.
Additional Read: 23 Contagious Book Quotes to Understand Why Things Catch On
Writing Books
On Writing Well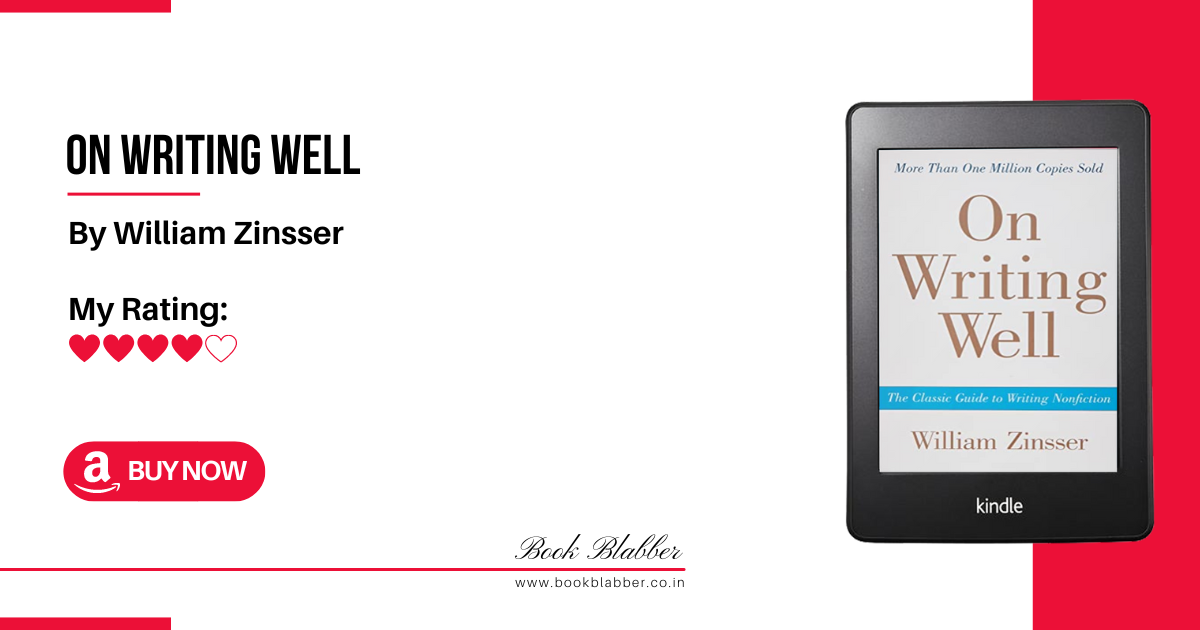 On Writing Well is a book for writers, marketers and everyone who wants to learn how to write. Or who needs to do some writing to get through the day. In this book, Willian has provided tips on how to induce humour, how to hook a reader and how to end a piece.
He offered fundamental principles of writing, as well as examples and insights to explain how to write something that resonates with the readers.
Eats, Shoots & Leaves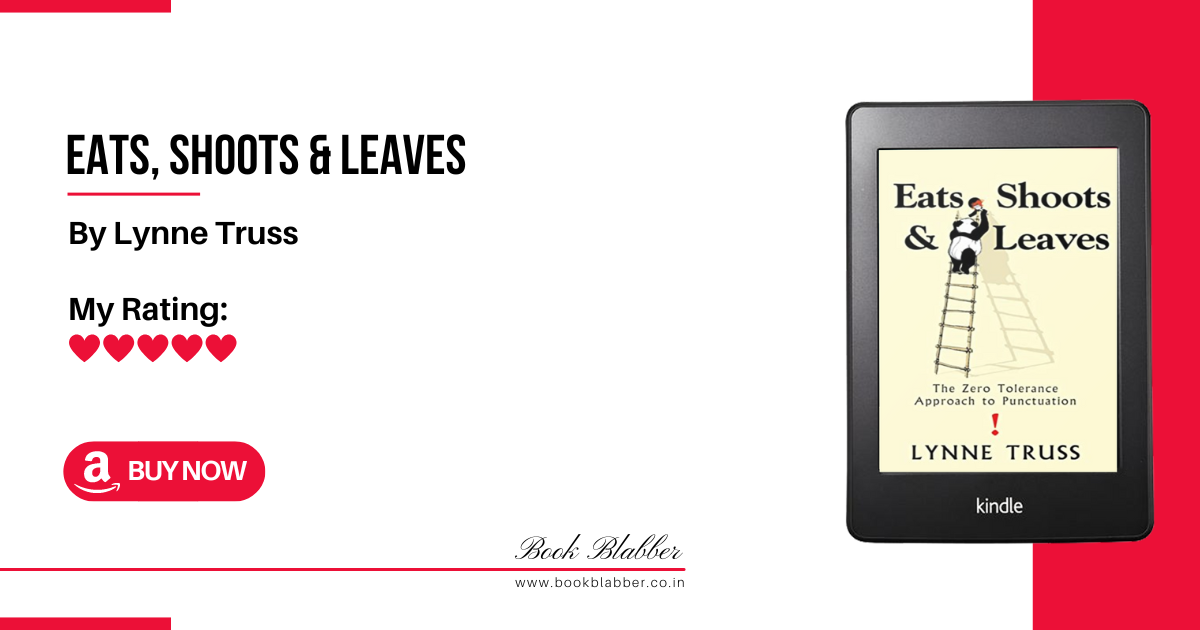 Eats, Shoots & Leaves is an entertaining and engaging book about punctuations. Using examples from literature, history and her imagination, Lynne has explained how to put punctuations correctly. The writer tells where to use what, and where not. And the book will benefit writers, marketers and everyone who has to deal with writing.
The book is full of comical anecdotes, and it is a must-read if you struggle with punctuations.
Buy Eats, Shoots and Leaves on Amazon
The Penguin Guide to Punctuation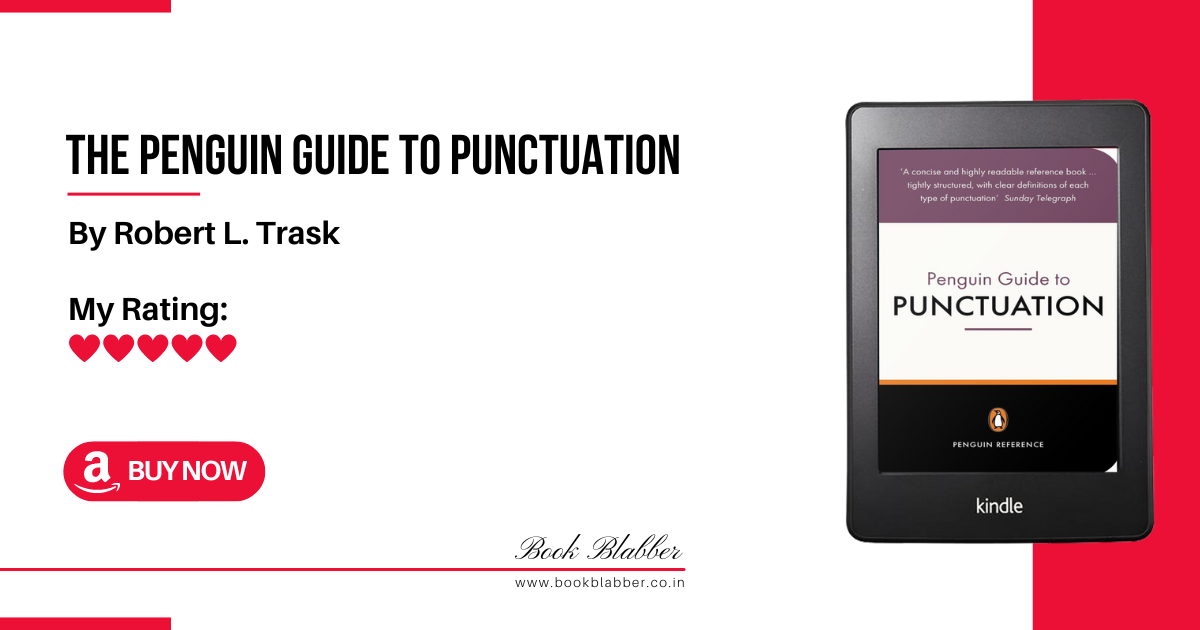 The Penguin Guide to Punctuation is a textbook for punctuations. It's a concise guide with precise information about every type of punctuation mark. The usage has been discussed in detail. And Robert has included plenty of examples of good usage and bad usage.
Apart from punctuations, the book also explains the correct use of capital letters, contractions and abbreviations among other styles. Thus, it's a must-have book for writers.
Buy The Penguin Guide to Punctuation on Amazon
Sin and Syntax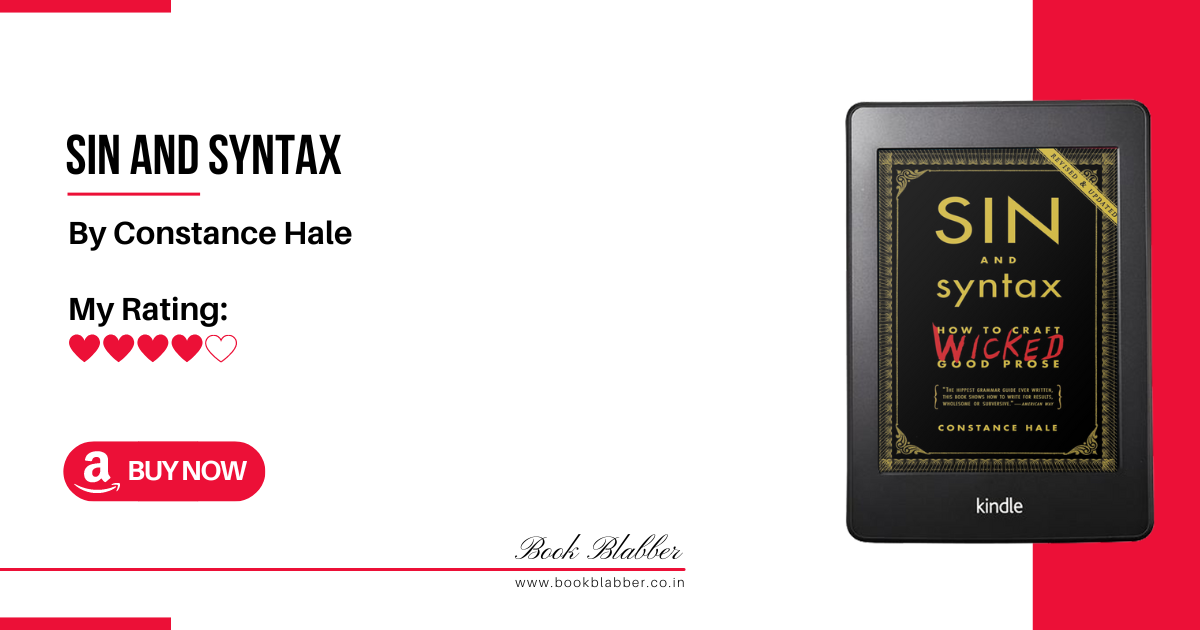 Sin and Syntax is a guide for grammar. But instead of talking only about correct sentence structure, Constance has focussed on making sentences flow better. Through examples, the book also reveals unconventional syntax secrets to help you understand when you can break the rules. Writers will find it helpful for sure.
The book will help you not only in getting a better hold of grammar, but in creating music.
Bird by Bird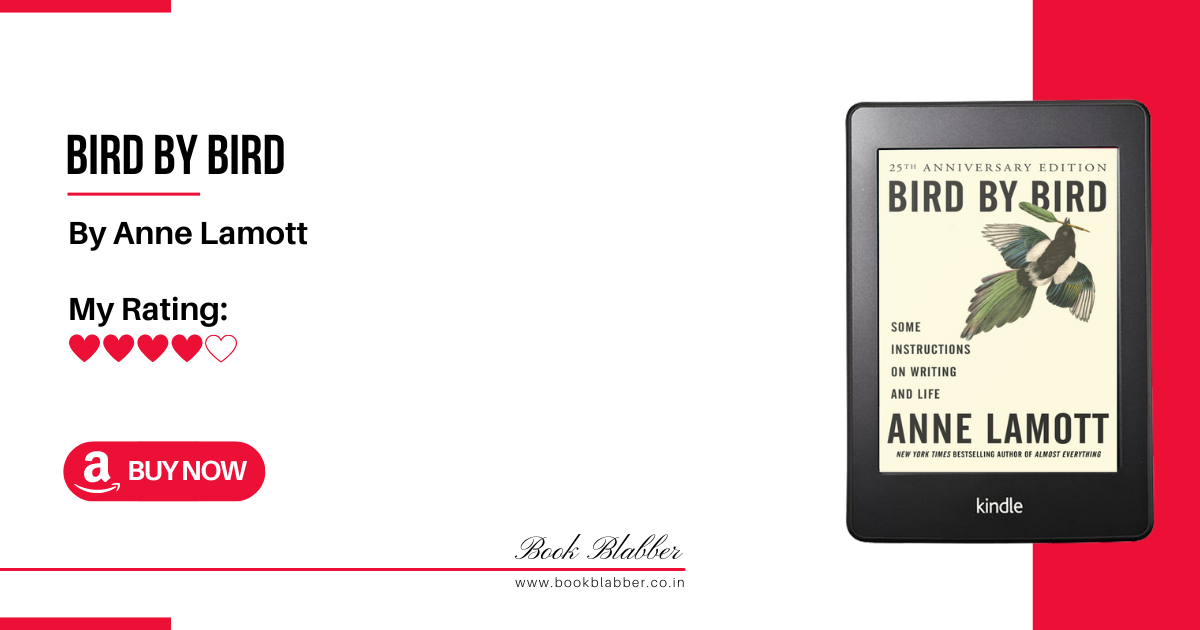 Bird by Bird is a book for writers; fiction writers more. Actually, the book helps you get the mindset of a writer. It's more of a novel though, in which Anne shares about her life and other people around. She talks about her published works and what all she went through to become a published writer.
Anyone who needs motivation to write online, whether for a blog or on social media platforms, will find it helpful.
Advertising Secrets of the Written Word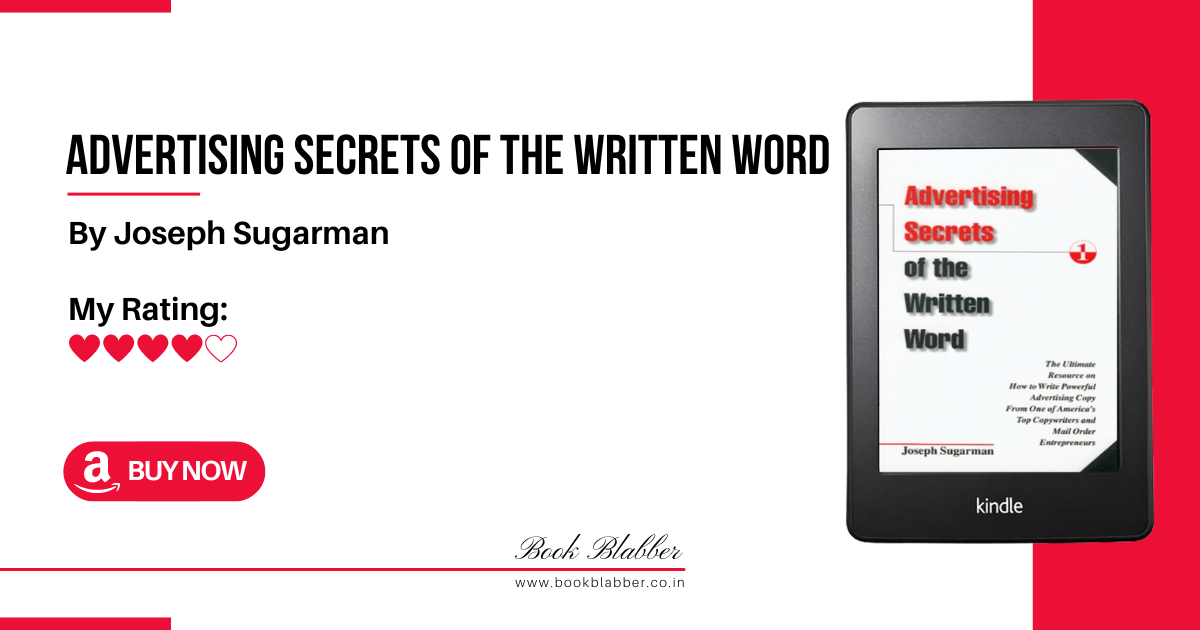 Advertising Secrets of the Written Word is a book for print copywriters. But it can be insightful also for marketers, landing page copywriters and other long-form copywriters of the digital world. Joseph not only talks about copywriting techniques but also psychological triggers and the graphical elements needed for an impactful ad copy.
The book is full of insights about the buying process, along with examples and stories to help you understand how to convince prospects.
Buy Advertising Secrets of the Written Word on Amazon
Additional Read: Creative Elements of Landing Pages
The Elements of Style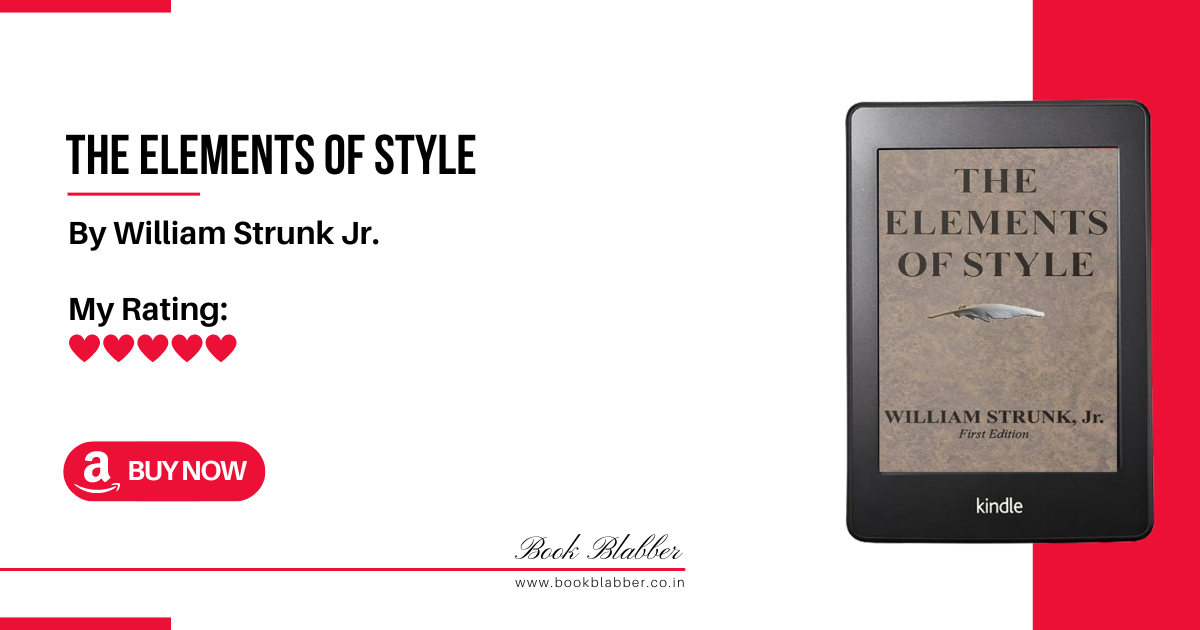 The Elements of Style is a timeless book for writers. In this book, William offers simple tips to write clearly. It's a comprehensive guide to the art of writing. It covers everything from grammar to vocabulary, word choice, clarity and more.
This book is a must read for anyone who wants to make their writing sound more natural and compelling.
Buy The Elements of Style on Amazon
Additional Read: Summary of The Elements of Style book
A Self-Help Guide for Copywriters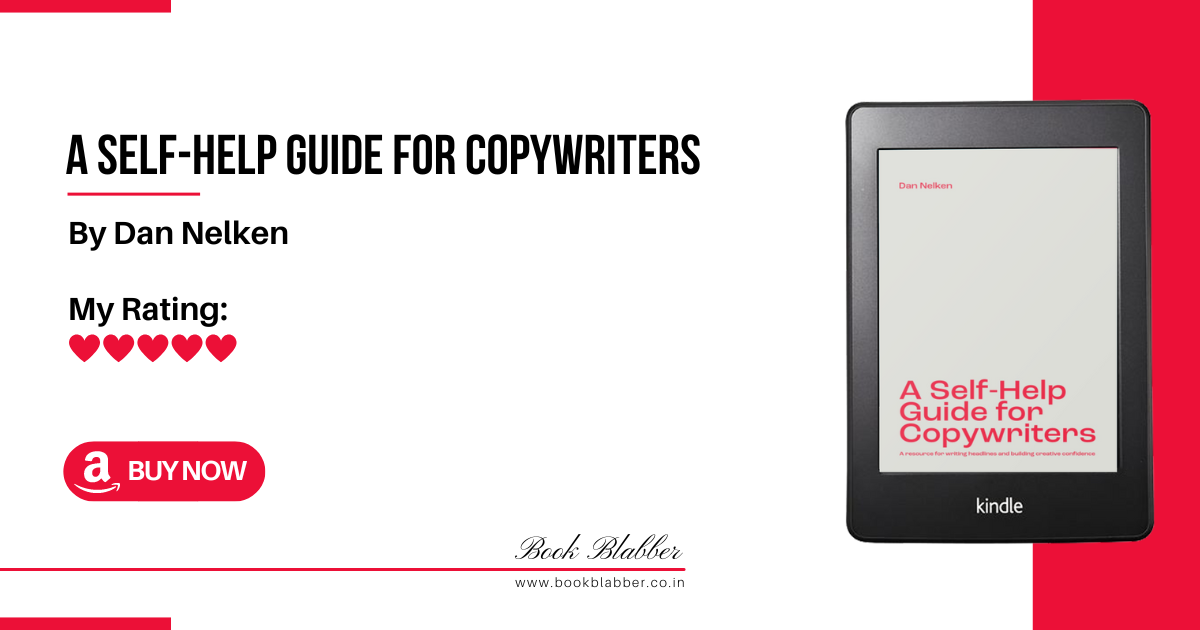 A Self-Help Guide for Copywriters is a book for copywriters. It's a resource that offers step-by-step strategies to turn your creative vision into the ideal content. Through practical examples and stories, the book covers the art and craft of copywriting.
Dan has shared valuable insights for copywriters and content writers. It's a quick reference guide for any aspiring or experienced copywriter.
Buy A Self-Help Guide for Copywriters on Amazon
Additional Read: Creative Process to Churn up 100+ Headline Ideas
Hey, Whipple, Squeeze This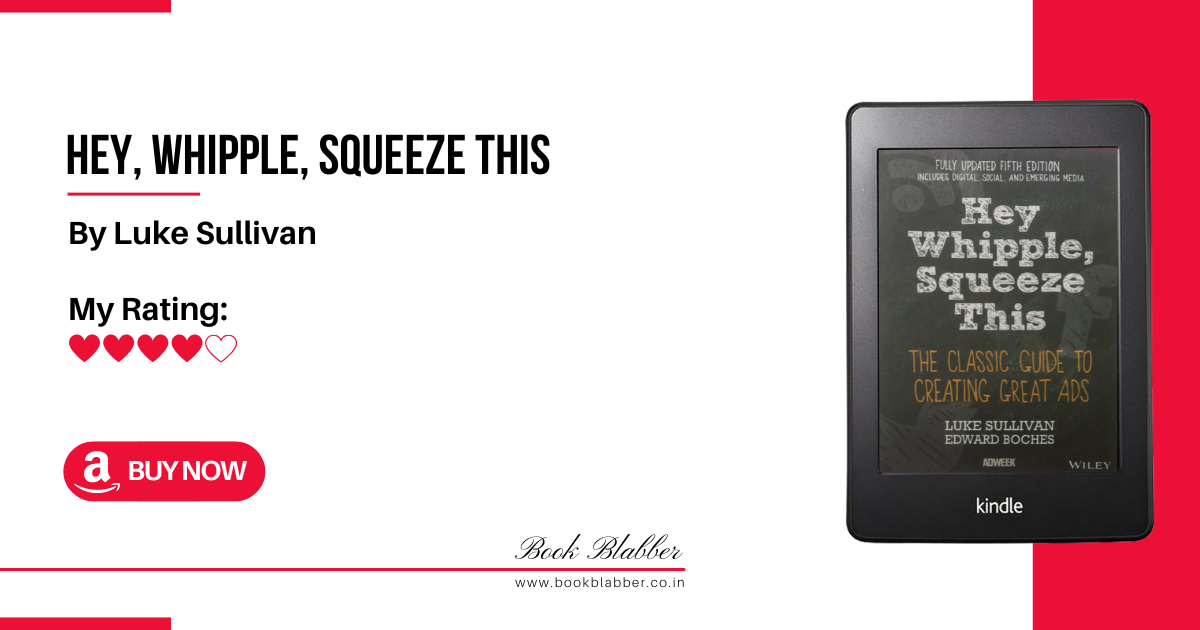 Hey, Whipple, Squeeze This is a book for copywriters and advertisers. It talks about the fundamentals of copywriting and ads, and what makes an ad stand out. Luke has talked about the various parts of an ad copy, the psychology of the buyer and many other aspects.
The book features real-life examples from various industries. It provides the best tips to write compelling ads and layouts.
Buy Hey Whipple, Squeeze This on Amazon
Additional Read: Advertising Lessons from Hey, Whipple, Squeeze This
Ogilvy on Advertising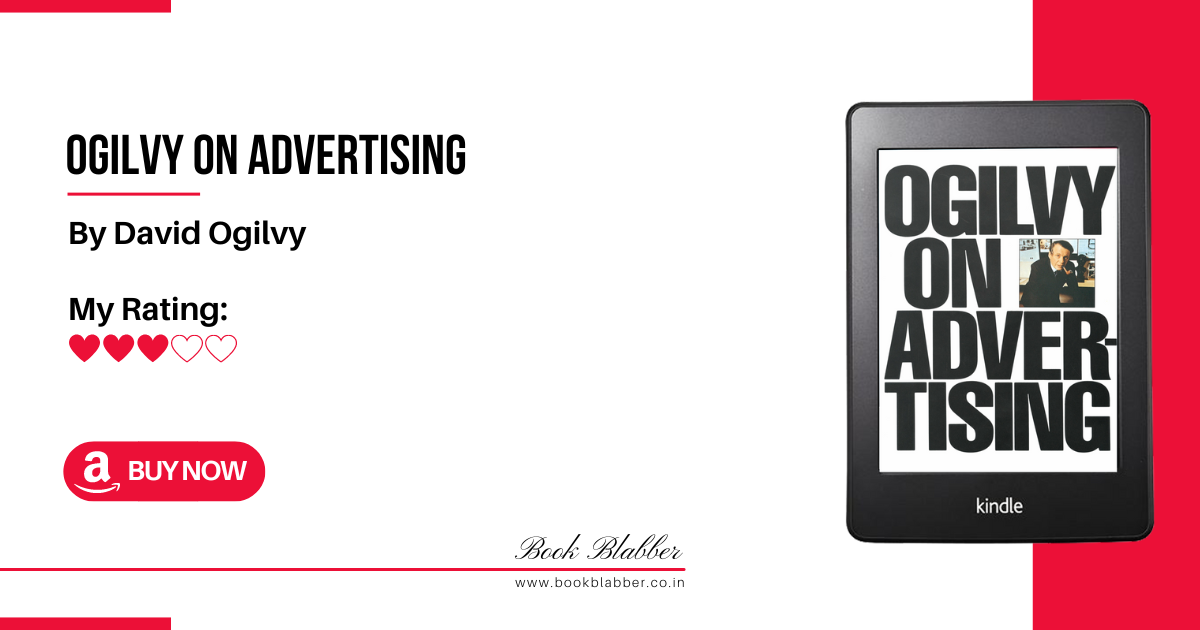 Ogilvy on Advertising is a recommended book for copywriters and advertising professionals. This classic book contains practical insights about writing ads and creating campaigns. It also has tips to make marketing more effective.
In this book, David provides the readers with tips on persuasive ads and making a strong visual appeal. With its examples, it will help you master the basics of copywriting.
Buy Ogilvy on Advertising on Amazon
Additional Read: 15 Ogilvy Quotes on Advertising
The Boron Letters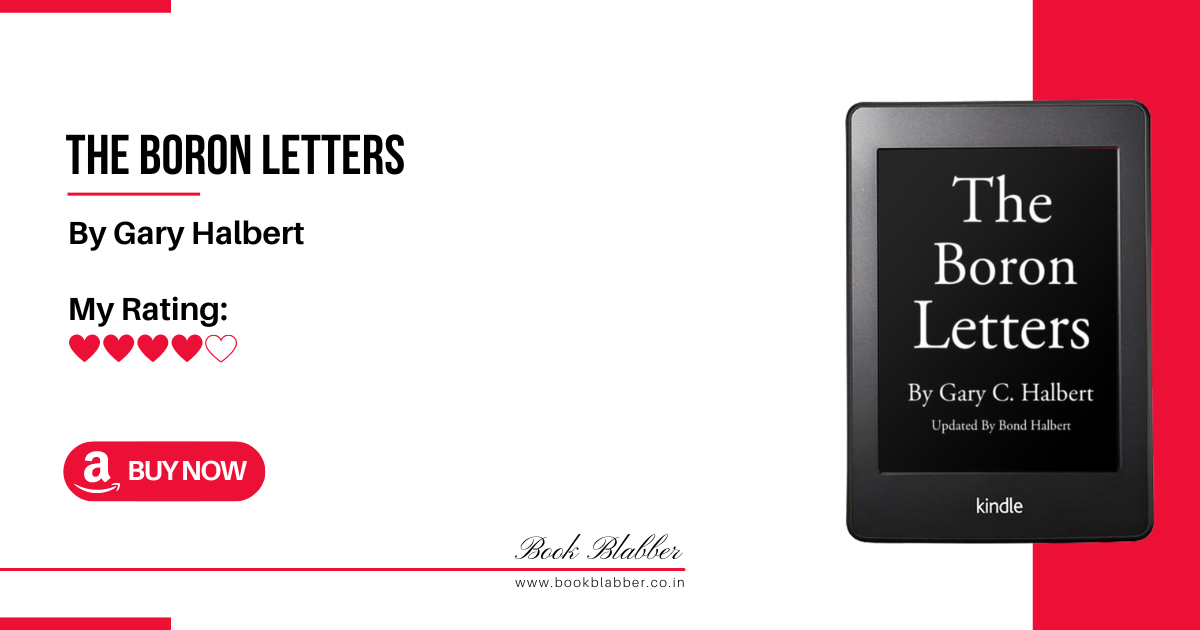 The Boron Letters is a compilation of 25 letters written by copywriting legend Gary C. Halbert explaining his secrets. It's not exactly about copywriting, but it has plenty of nuggets for copywriters. It's a trove of practical advice and personal experiences that cut through the fluff.
The letters are enlightening as well as engaging. Their conversational tone made the content resonating. Gary wasn't only imparting his experience; he was showing his copywriting skills right through those letters.
Although the examples are dated, you can replicate much of them for use in the digital world. The Boron Letters really shows how a copywriter thinks (even in prison).
Buy The Boron Letters from Amazon
Additional Read: The Boron Letters Summary
Business Books
Alibaba
Alibaba is the story of Jack Ma and his company Alibaba and Taobao. You'll learn about his experiences and how he transformed into the entrepreneur he is today.
Jack has become the face of China. And this book provides a peek into his thought process.
If you're an entrepreneur or a wannabe, you should read this book. You'll find quite a number of ideas to build your business from scratch. It's full of ideas.
Additional Read: 19 Entrepreneurial Lessons from Alibaba
The Art of War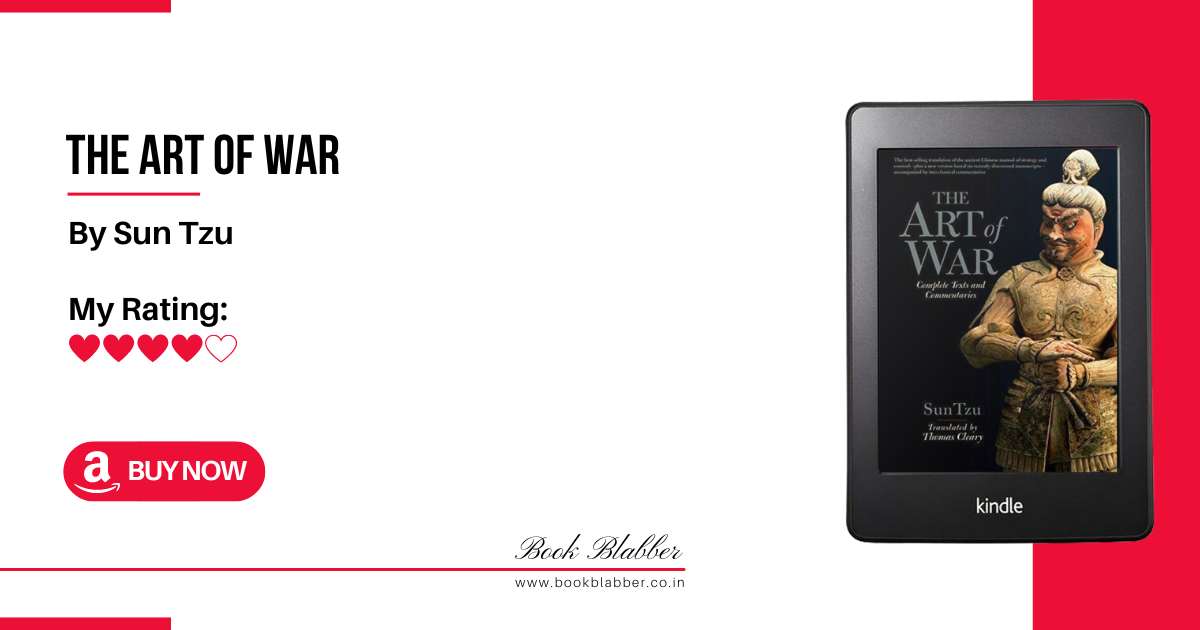 The Art of War is a book about military strategy. And its lessons can be replicated and applied to the competitive business environment too.
The strategies mentioned in the book can be valuable lessons for business owners. You'll find an array of practical tips among the philosophical musings.
The book will also be helpful to marketers and salespeople. It teaches a range of techniques to gain advantage over competitors.
Zero to One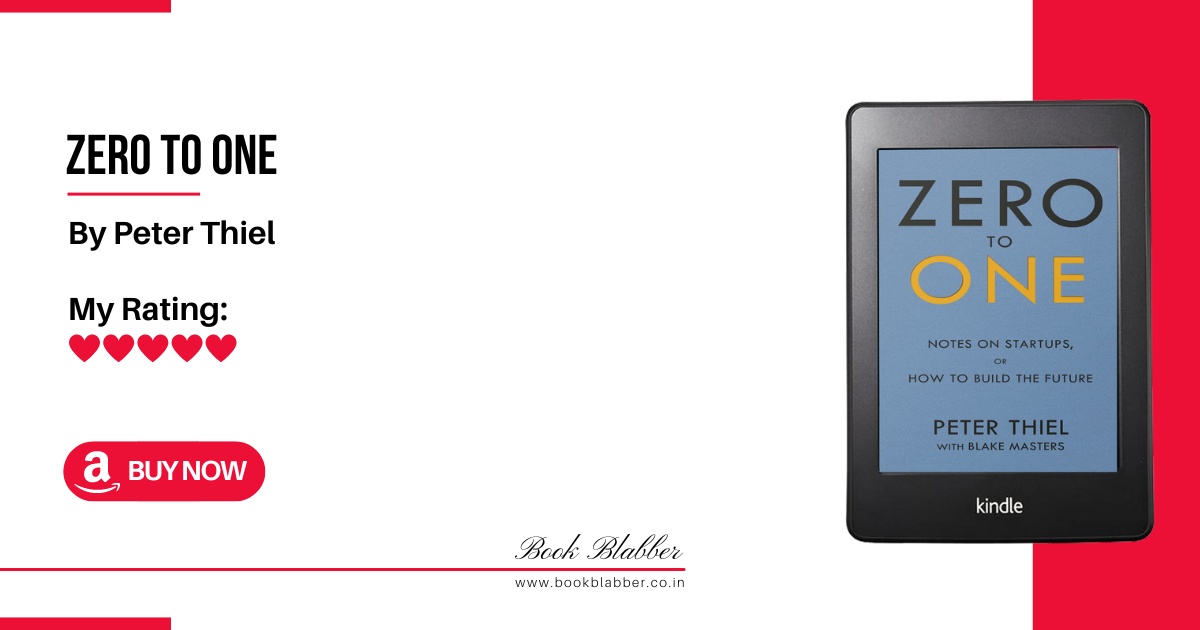 Zero to One provides you with a checklist to help you set up and grow a business. The book is an organised collection of notes about different startups and business theories
It's a great resource for anyone thinking about building a new startup.
It might become your go-to guide in the maze of innumerable online resources. You'll learn what it takes to make it in business.
The book might turn out to be useful for marketing and business growth consultants as well.
No Shortcuts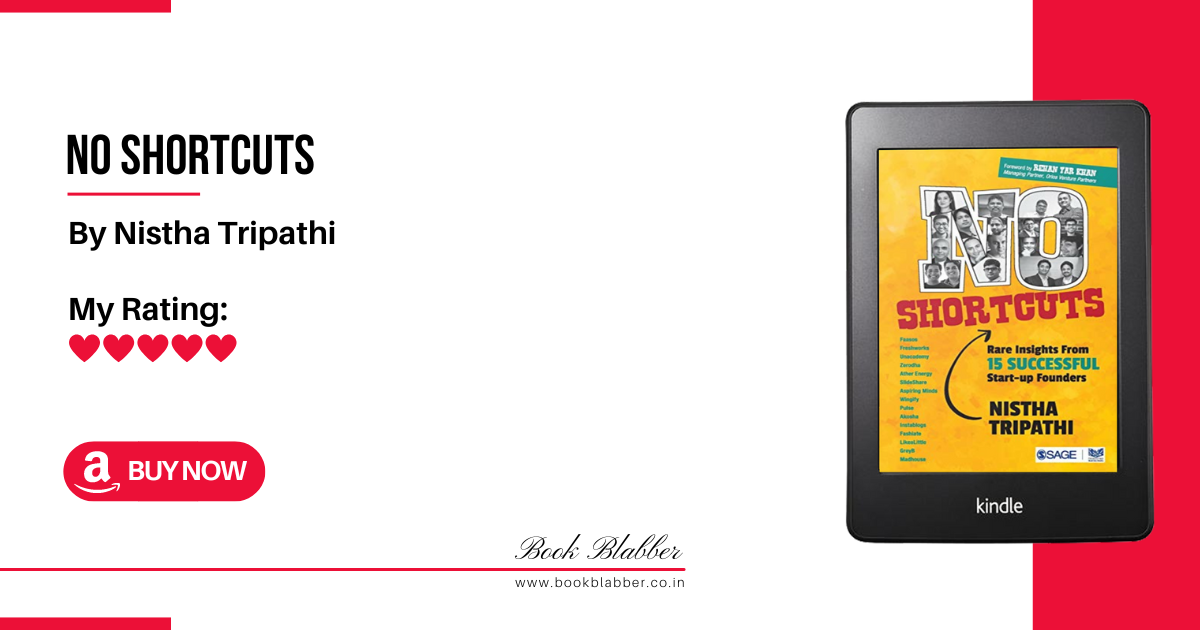 No Shortcuts is an exclusive look in the minds of 15 startup founders. They're among the first to disrupt the Indian business ecosystem.
The book documents the stories of those startups: the trials, the losses, and the wins.
Whether you have an established business, or want to launch one, this book will help you. You'll get to understand what all it takes to build a successful one.
It's a compilation of decisions and insights from the founders. You'll get their unique roadmap to success.
Crowdfunded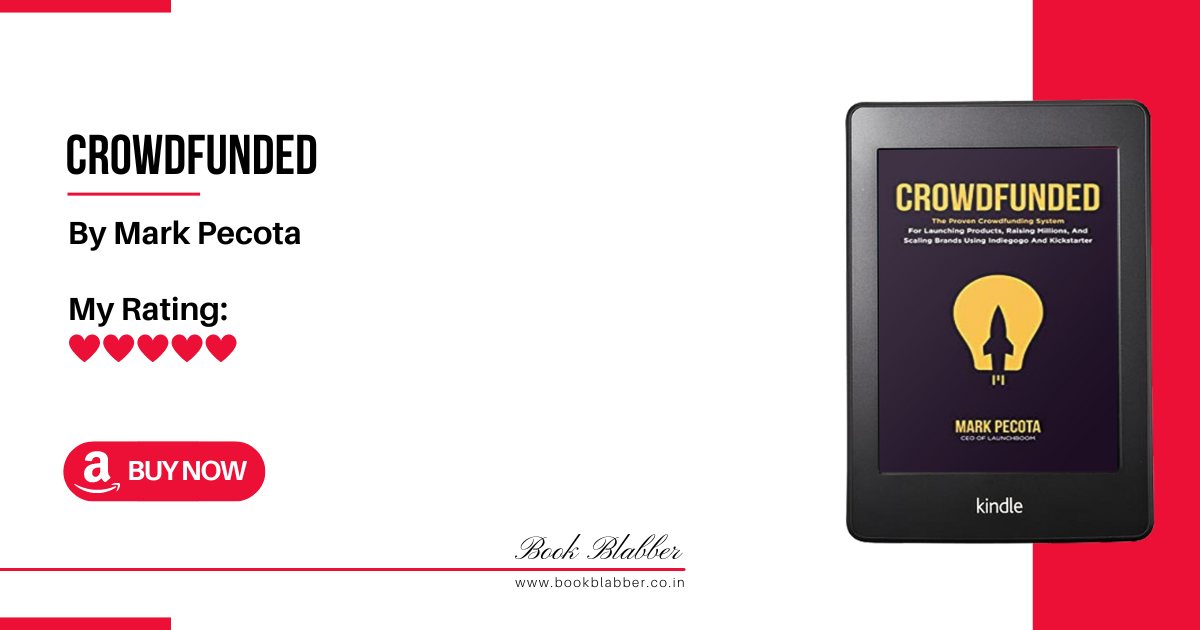 Crowdfunded, simply, is about successful crowdfunding strategies. It's about raising money online. And it's an overview of the features available on crowdfunding platforms.
You'll learn how crowdfunding works, how to raise money, and how to market your project. It includes various ways to spread awareness, increase sign-ups, and get more backers.
Mark has created an in-depth guide for the crowdfunding platforms Indiegogo and Kickstarter. It will be helpful to anyone who is involved with launching a crowdfunded product.
The $100 Startup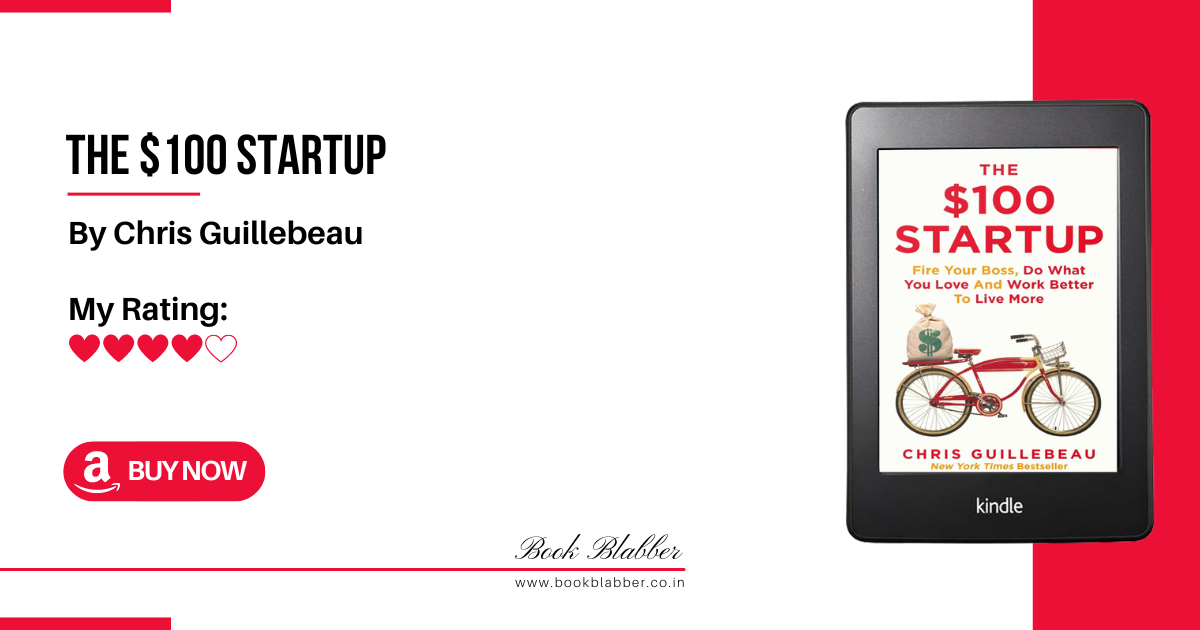 The $100 Startup tells the stories of 80+ micro-businesses who levelled past their struggles. It's a must read for anyone who wants to build a startup from their passion.
It provides insights into running a viable business and scale it.
You'll learn how to earn a good living while creating a life of independence and purpose. And you'll learn how to start small, without committing a lot of time or money, and still be successful.
Buy The $100 Startup on Amazon
Delivering Happiness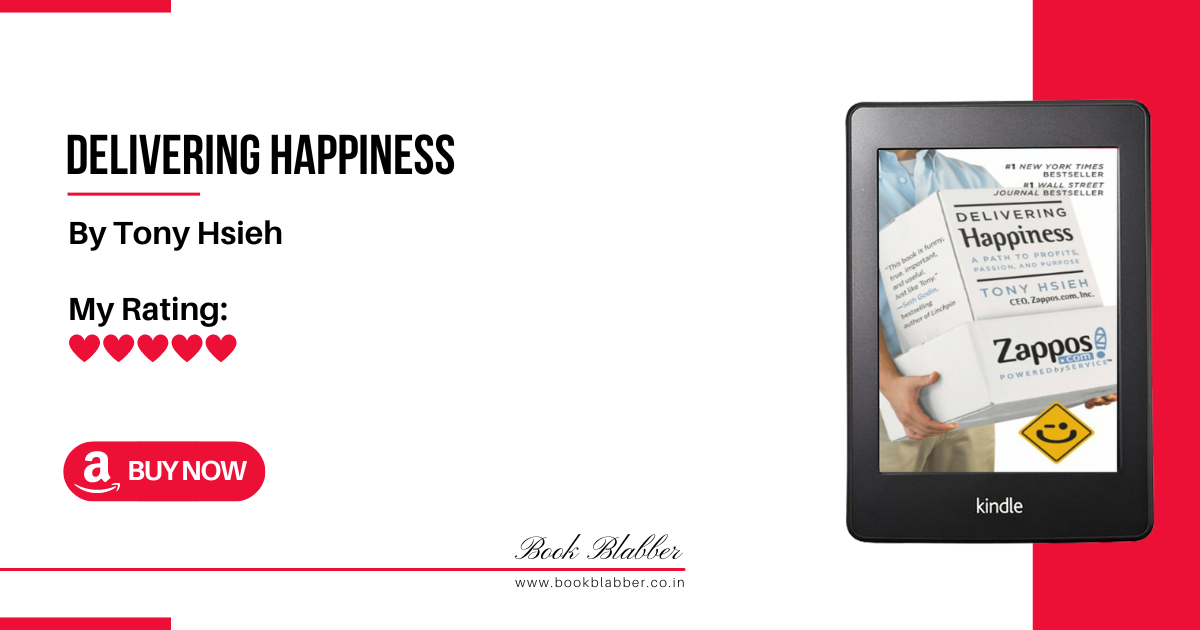 Delivering Happiness digs into the process of achieving extraordinary success by doing one thing. Think about ways to make your customer happy and your customer service experience memorable. That's what made Zappos successful.
In this book, Tony shares the business lessons he learned from the varied experiences in life. It's a book showcasing how a friendly corporate culture made Zappos profitable.
Tony shares his journey to becoming an entrepreneur. The book also has tips about friendship, networking and building rapport with others.
Buy Delivering Happiness on Amazon
The Personal MBA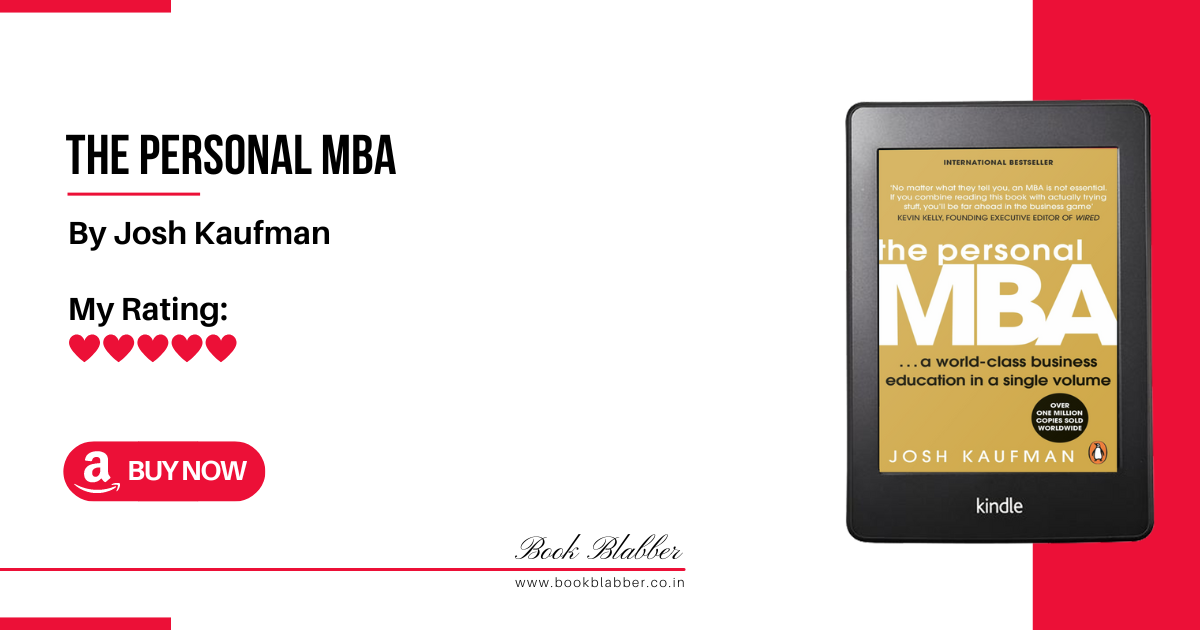 The Personal MBA is for anyone who's related to a business in some way. It's valuable for startup founders and entrepreneurs, and marketers and salespeople as well.
If you're interested in knowing how the business world works, The Personal MBA is a must-read. It's a gem even for freelancers.
In this concise business book, you'll find all the core business principles to be successful.
It explains the essentials of business mindsets and user psychologies. The book is a practical guide to sales, marketing, negotiation, strategy, and much more.
Buy The Personal MBA on Amazon
How I Quit Google to Sell Samosas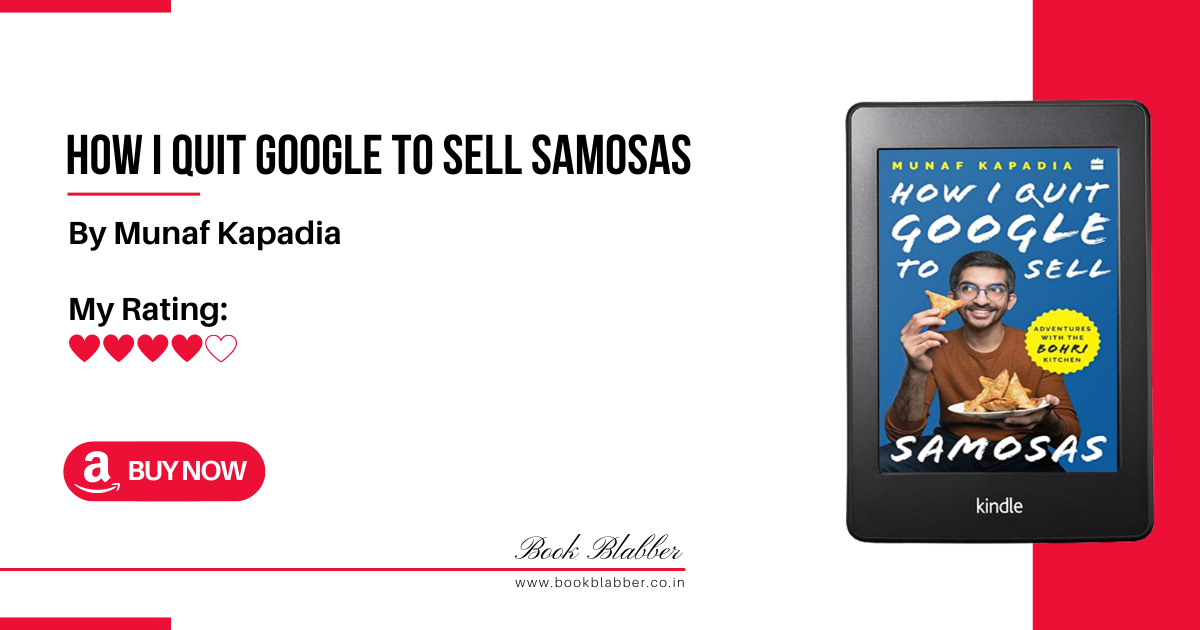 How I Quit Google to Sell Samosas is a book for all startup founders, entrepreneurs and business owners. Munaf has documented his journey of quitting Google to start his food startup: The Bohri Kitchen. He's shared the highs and lows of entrepreneurship, struggles, and successes.
The book contains tips and stories that can help you build an amazing company. The author has shared his experiences about learning new things, setting up systems and dealing with the unknowns of entrepreneurship.
Buy How I Quit Google to Sell Samosas on Amazon
Additional Read: Ten Startup Lessons from The Bohri Kitchen
Do Epic Shit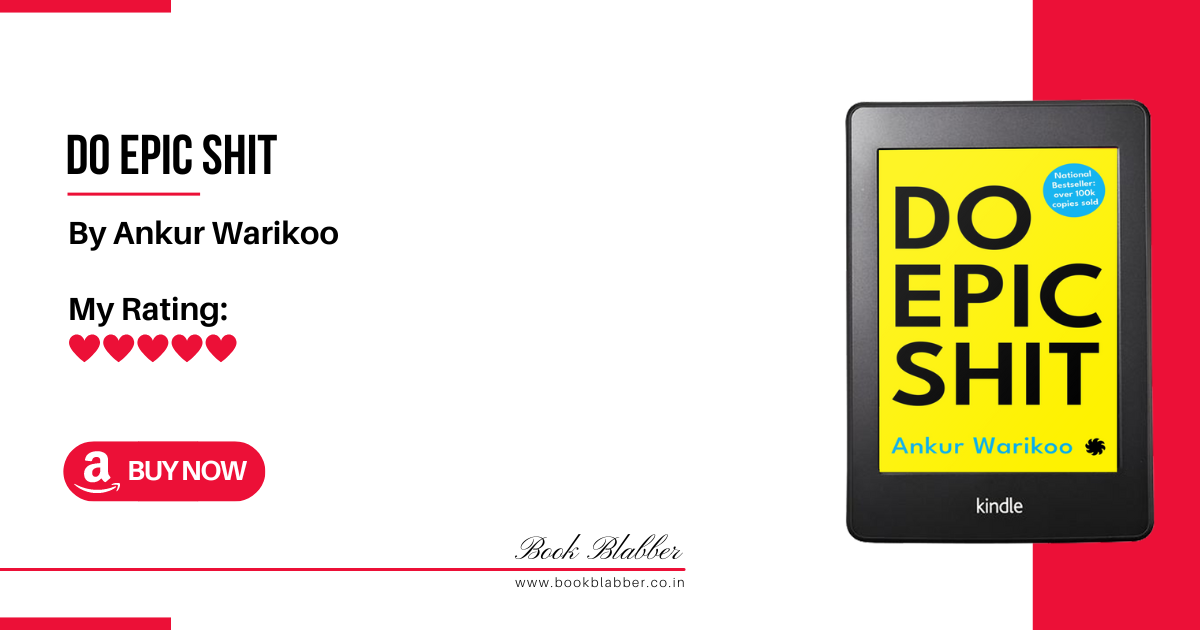 Do Epic Shit is a book for entrepreneurs and content creators who want to learn how to up their game. Ankur has shared valuable insights and examples on taking care of your life overall. With examples and stories, he teaches how to grow.
The book is filled with practical strategies and tools to help you achieve more, better and faster. You can learn how to set goals, create a game plan, build momentum and follow up.
Additional Read: My Favourite 29 Quotes for Creators from Do Epic Shit
Never Split the Difference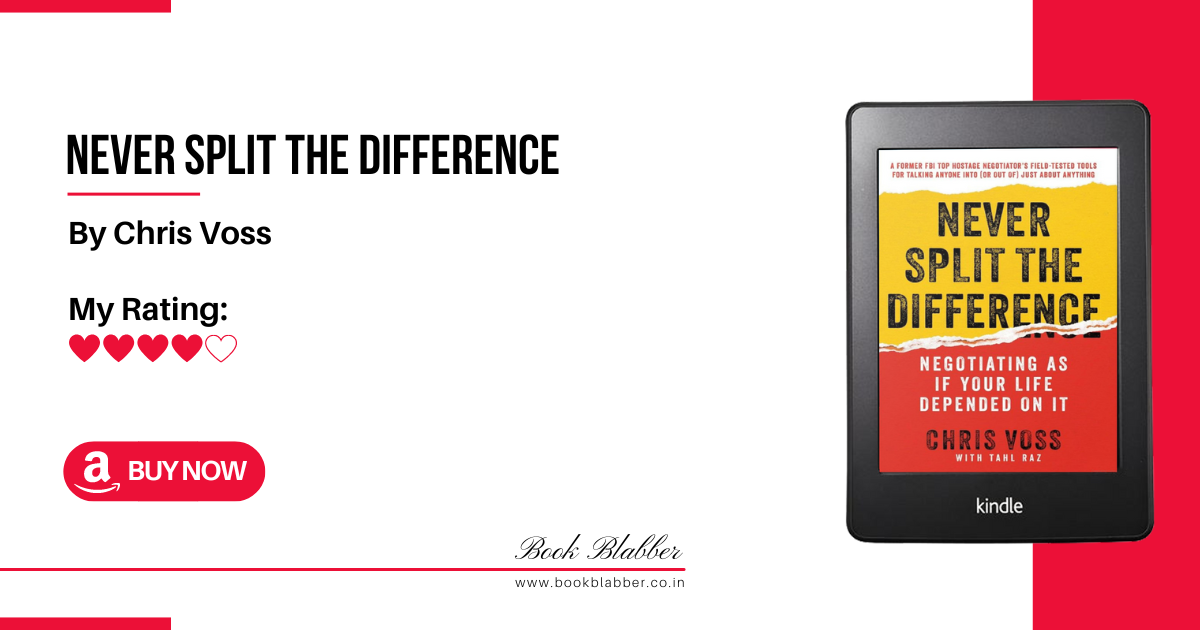 Never Split the Difference is a must-read book for anyone dealing with negotiations in their business. The book is about how to understand your counterpart and how to make better decisions. Chris has demonstrated how negotiations can help you earn more than expected.
Whether you're a startup founder, a freelancer, a salesperson or a business owner, this book will help you negotiate better with clients. It'll teach you to be confident during negotiations.
Buy Never Split the Difference on Amazon
More from Never Split the Difference:
Never Split the Difference book summary
56 Quotes from Never Split the Difference
Build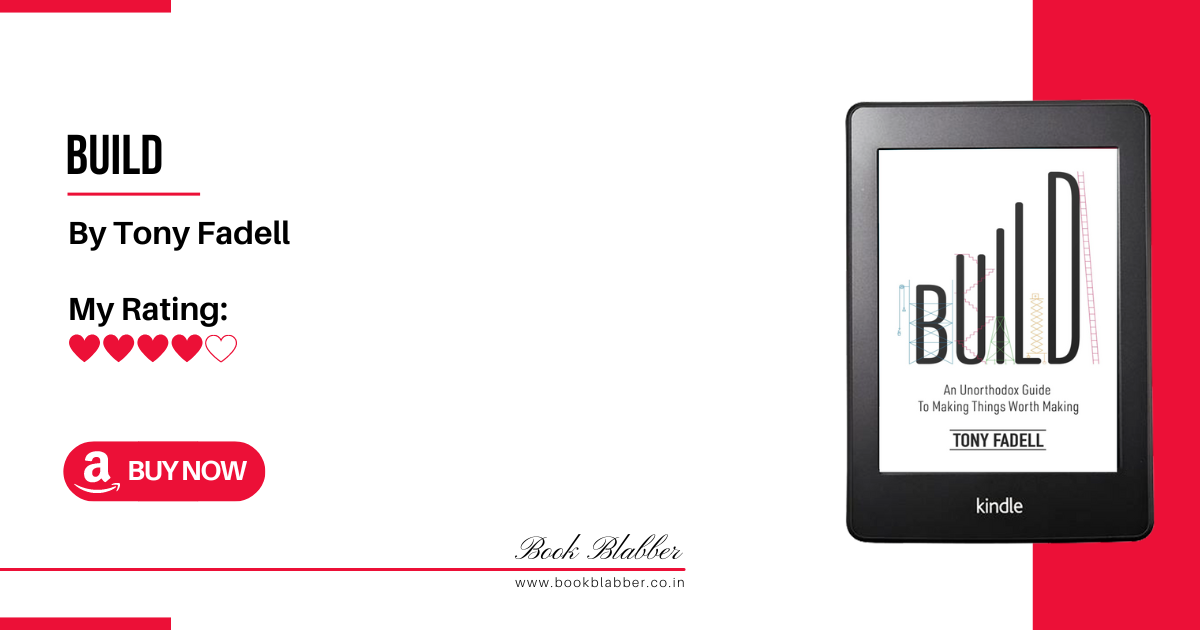 Build by Tony Fadell is about entrepreneurship. It provides insights into various aspects of the business, such as product development, marketing, customer service and more. Tony shares stories from his life at Apple, Nest and other startups he had been a part of.
The book shares how to start a business and how to turn that idea into a reality. It contains practical advice you can put into practice and develop a product that stands out in the crowd.
More from Build:
Tony Fadell's Build book summary
87 Inspirational Startup Quotes from Build
Build, Don't Talk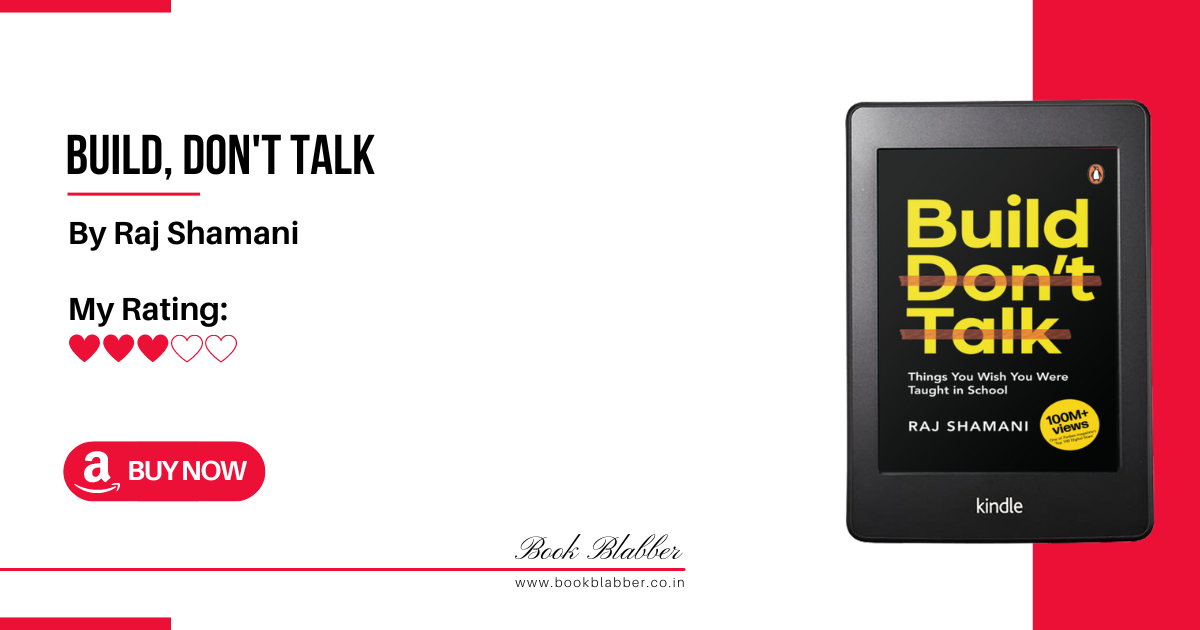 Build, Don't Talk is about business and motivation, in the form of stories. It contains instances and experiences from Raj's life as a social media influencer, content creator and entrepreneur. It's packed with useful and effective advice to help you win the race.
It's a recommended read for entrepreneurs and content creators. You'll get the motivation and a head start to build something.
Check my Build, Don't Talk book review here
Buy Build, Don't Talk on Amazon
Additional Read: 55 Quotes from Build, Don't Talk
Get Epic Shit Done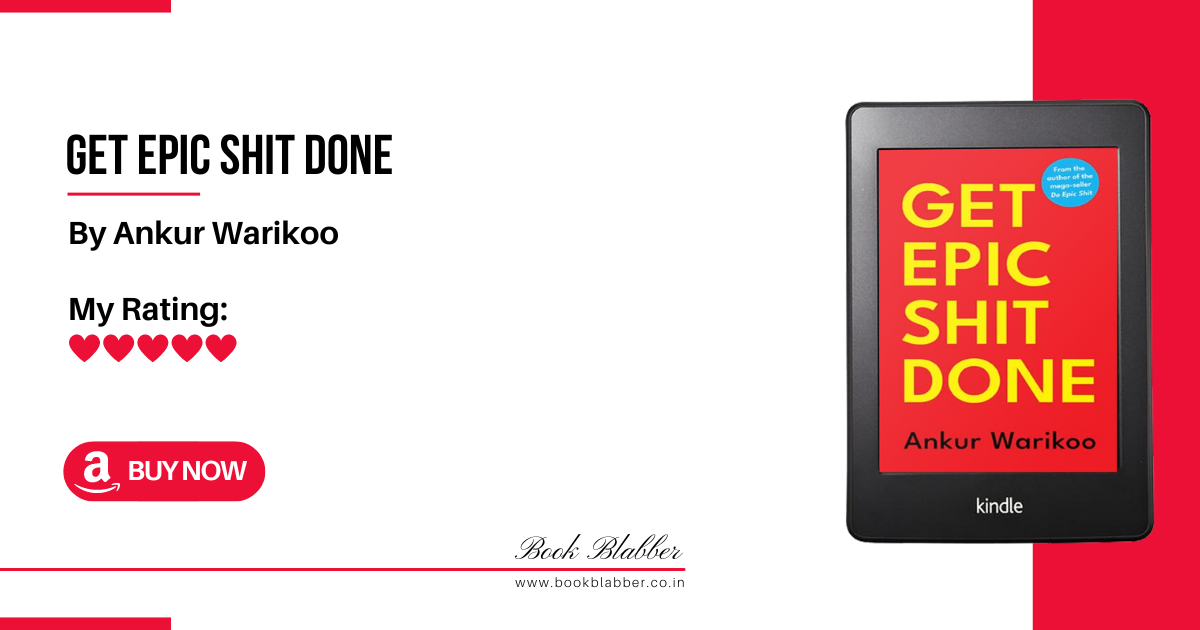 Get Epic Shit Done is for students, first-time founders and anyone who's trying to find their way with life. Ankur uses examples and other life experiences to answer 36 life questions that people face almost every day.
The book answers common problems about friendship, relationships, habits, work and life in general. And it's in the form of prolong conversation between a teacher and a student.
Check my Get Epic Shit Done book review here
Buy Get Epic Shit Done on Amazon
Additional Read: 37 Lovely Quotes from Get Epic Shit Done Book
Elon Musk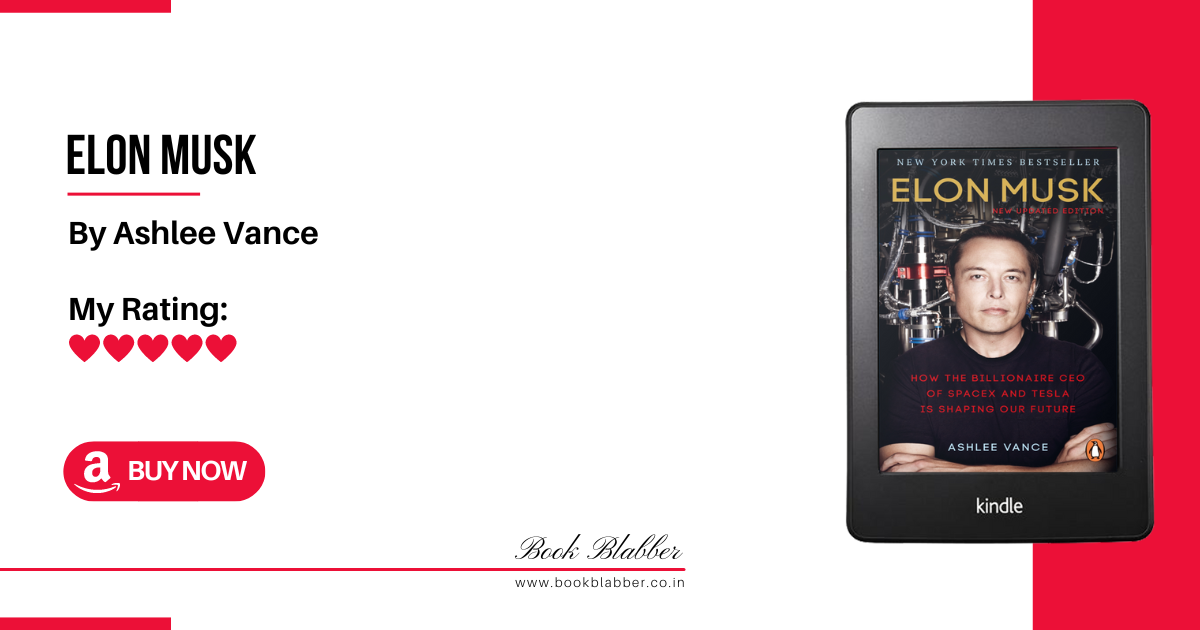 Elon Musk is a captivating biography of this maniac entrepreneur we know as Elon Musk. Ashlee captures the full spectacle and arc of the genius's life and work. From his upbringing in South Africa to his dramatic entrepreneurial pursuits, you'll read all about it.
The book isn't filled with tech jargon and buzzwords at all. It has managed to provide a glimpse into Elon's life without going into irrelevant details. The story flows, and really well.
It isn't only about Elon but also other people involved in making Elon who he is. But the focus is still on Elon and his ventures. It's fun and engaging. And it helps you understand why he is the way he is.
The Almanack of Naval Ravikant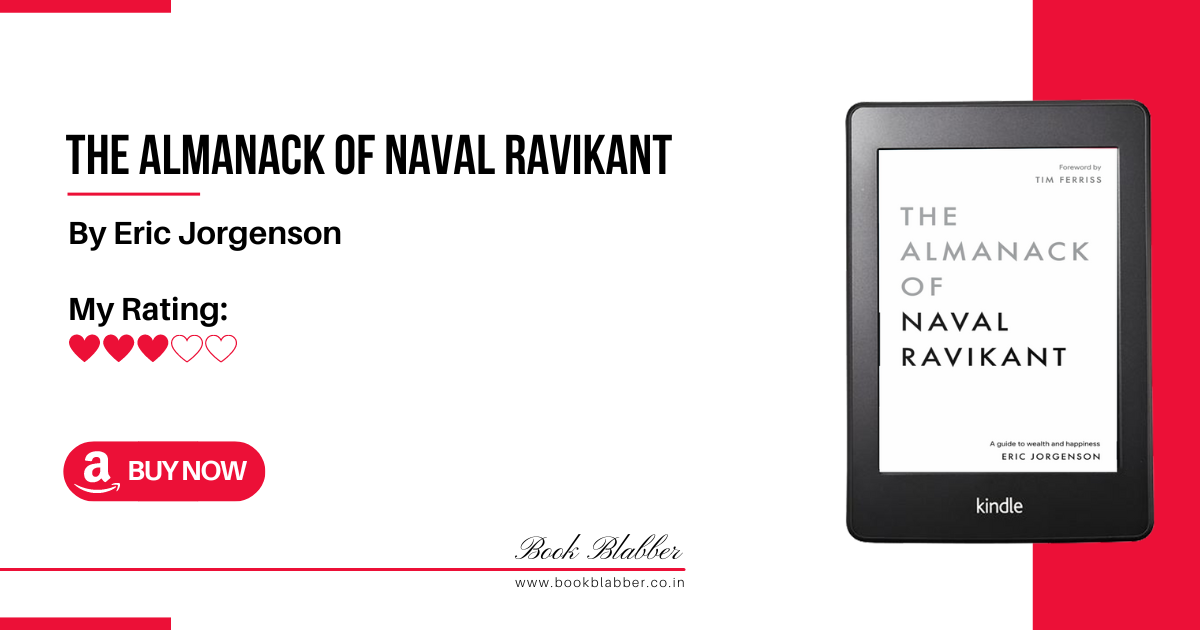 The Almanack of Naval Ravikant is a collection of Naval's wisdom and experience from the last ten years. It's shared as a curation of his most insightful interviews and reflections. You can say that the book is like a mishmash of his ideas, philosophy and business mindset.
The "Wealth" part consists of his thoughts on business and life balance. It also has a few bits on how to grow your business and wealth. The "Happiness" part is your regular self-help.
It's an easy to read for the most part. I would recommend it to keep it in your library.
Buy The Almanack of Naval Ravikant from Amazon
Additional Read: 23 Best Quotes for Wealth and Happiness
Shoe Dog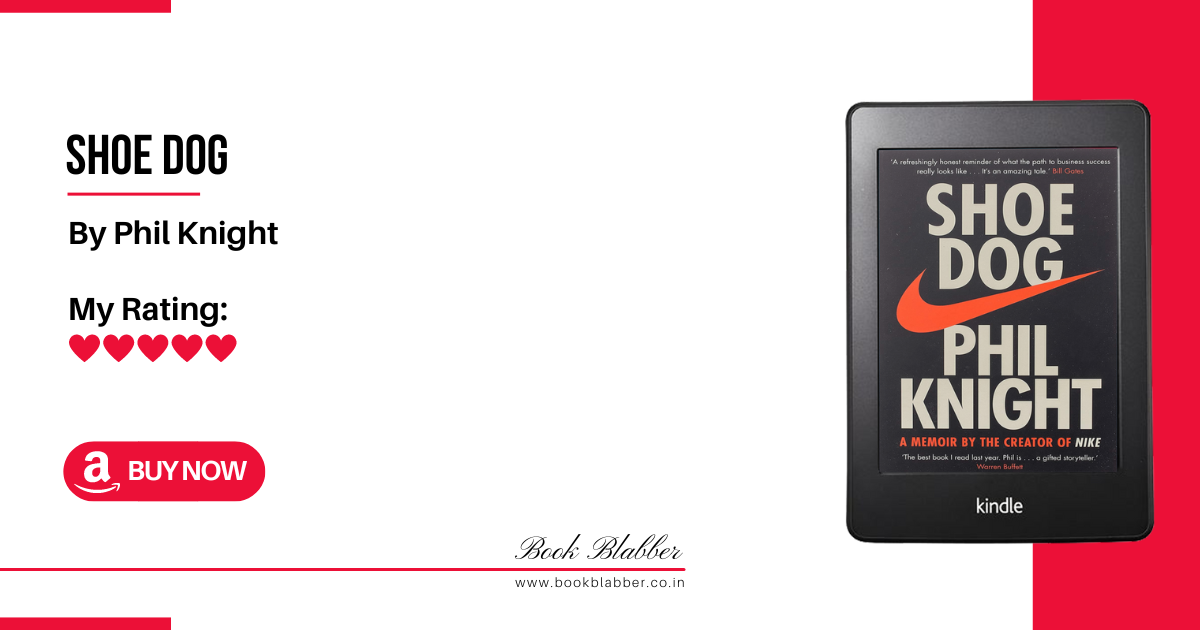 Shoe Dog is a candid memoir of Phil Knight Nike's founder. In the book, Phil shares the story of the company's early days as a start-up and its evolution into an iconic brand.
The whole book is a beautiful story, instead of a mere account of important events. Phil details the risks and setbacks, along with his early triumphs. He talks about the formative relationships with his first partners and employees.
It's not about Nike much, but it's a good book to read. Not a business book, still a must-read.
Additional Read: 20 Shoe Dog Inspirational Quotes for Startups
Creativity Books
To Pixar and Beyond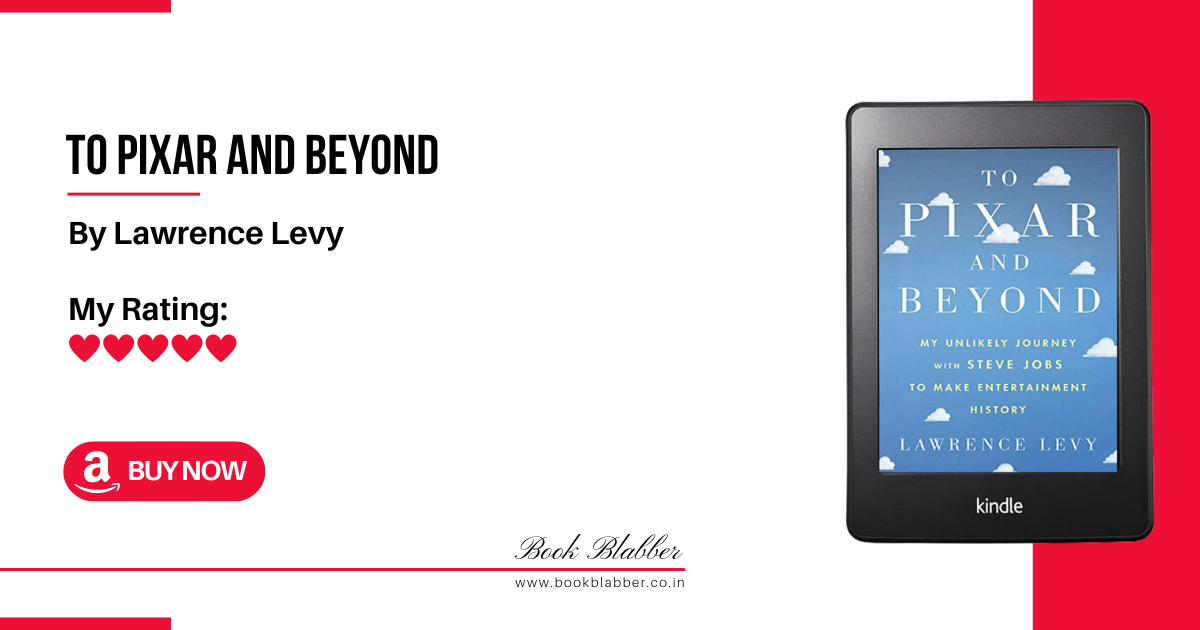 To Pixar and Beyond is a book you should pick if you love stories. It's an emotional ride that captures the journey of Pixar.
It's about animation and animation businesses. It's about Pixar.
The book tells the story of Pixar from the early years of being a small animation studio on the verge of falling. It also provides an overview of the entertainment industry.
Buy To Pixar and Beyond on Amazon
Steal Like an Artist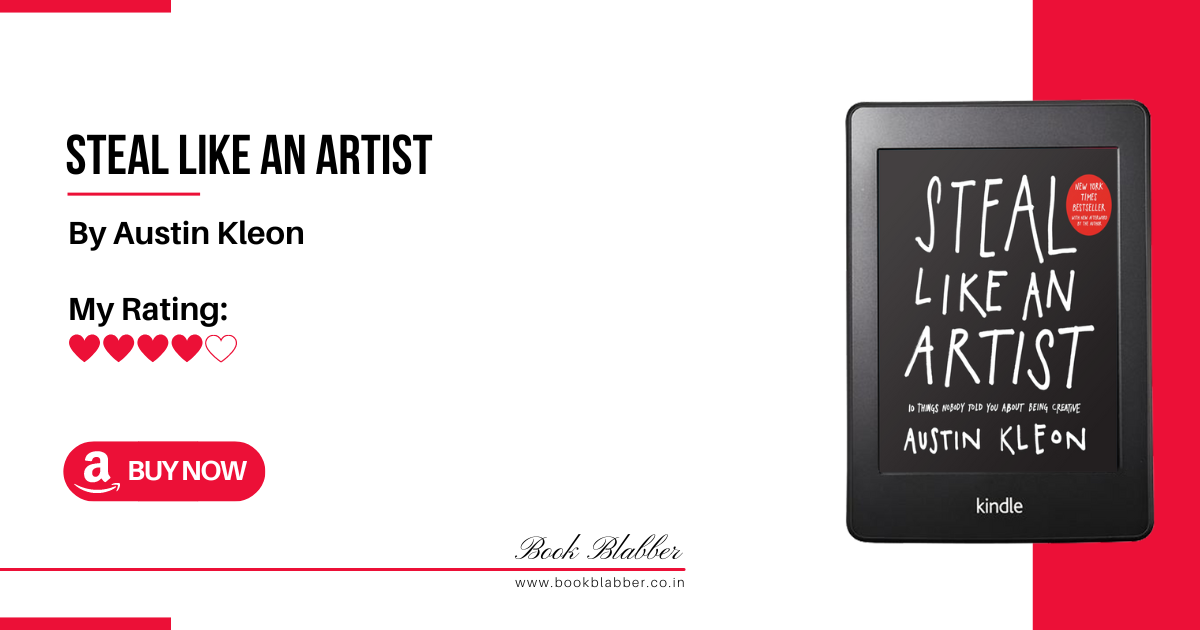 Steal Like an Artist is a must-read for all creative professionals. In this creative and fun guide, Austin motivates you to explore your artistic side. It's a collection of his personal experiences.
It shares the secrets to finding inspiration in everything around you.
If you love to create, think or do anything at all creative, this illustrated book is a must-read. The examples, anecdotes and quotes will inspire you for sure.
Buy Steal Like an Artist on Amazon
More from Steal Like an Artist:
Steal Like an Artist book summary
23 Quotes from Steal Like an Artist
Show Your Work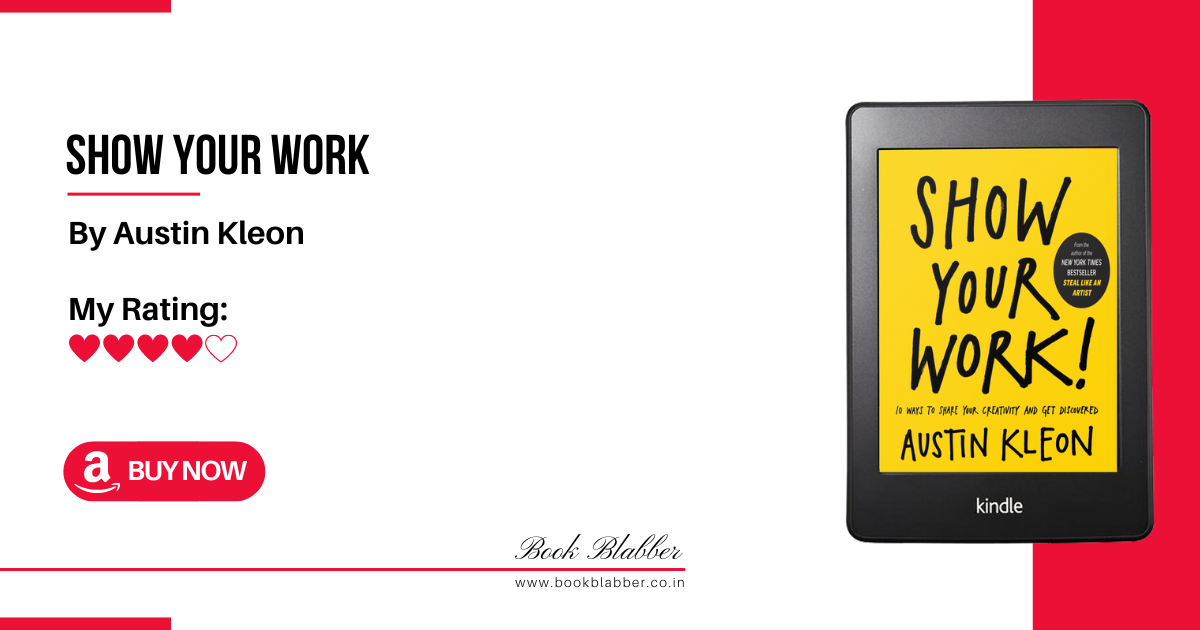 Show Your Work is another book worth recommending for creators. It's about getting your work known. The book is full of illustrations, quotes, and stories to illustrate Austin's points.
The book is like a manual, complete with real-life lessons.
It has tips to grow online and practical ways to be a part of various online communities. You'll also learn etiquettes about online sharing and interaction.
More from Show Your Work:
Keep Going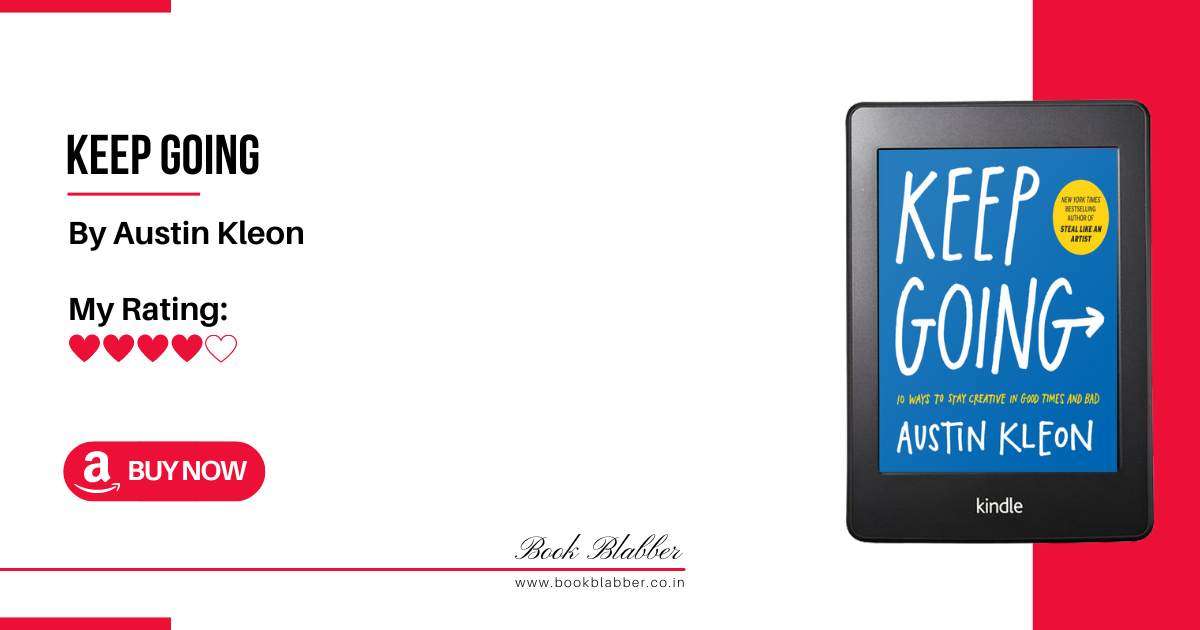 Keep Going is about maintaining consistency. It shares ways to stay creative and focused over and over again.
The book is like a self-help guide for the creators. It's full of productivity tips and practical suggestions for a productive creative life.
You'll learn how to keep going and keep creating. And you'll learn how to maintain a routine.
More from Keep Going:
Pyjama Profit
Pyjama Profit is a basic, but practical guide about freelance work. It provides insights into everything a freelancer needs to know to get started freelancing.
It contains the challenges Varun and Abhinav faced, the way they overcame those, and the lessons they learned.
It can be the resource someone needs to start freelancing and explore their creative potential. And a must-read for freelancers looking to make more money as a newbie.
Creative Confidence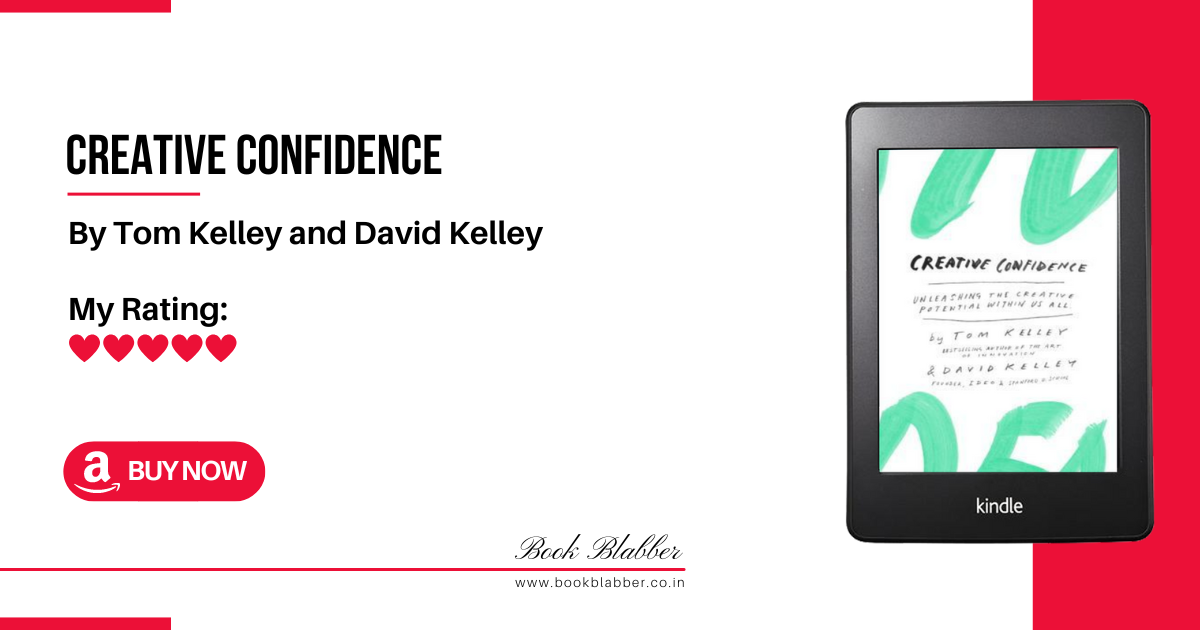 Creative Confidence is a book full of stories about creative problem-solving. Tom and David lay out the principles and strategies through real world examples.
It will inspire you to tap into your hidden creative potential. The book might even be a guide to solving your business problems and making your life easy.
It explores the ways; the mindset shifts different companies have used to solve their problems.
Buy Creative Confidence on Amazon
Additional Read: Stories and Examples from Creative Confidence book
The Design of Everyday Things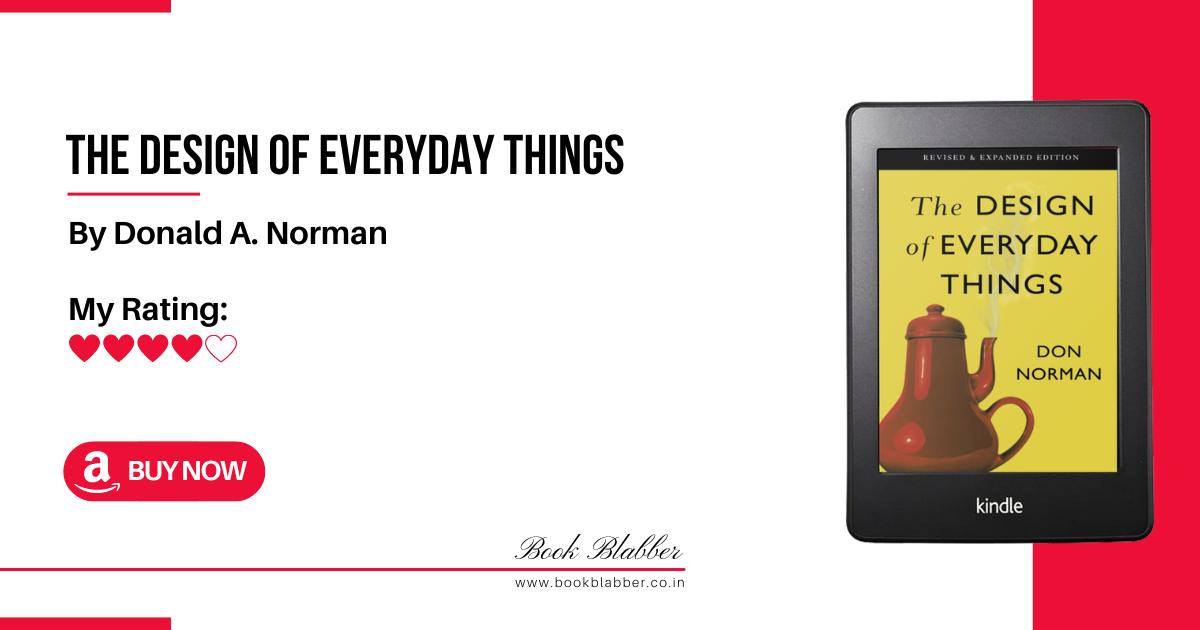 The Design of Everyday Things is a book about daily experiences and how creative designers make our life easy. If you're into user experience and product design, it's a must-read book.
This book emphasises on the importance of usability of products and services. It has several examples of how the designs of daily use products make our life easy.
And every creative can learn from the principles of usability and Design Thinking shared in it.
Buy The Design of Everyday Things on Amazon
Survival Skills for Freelancers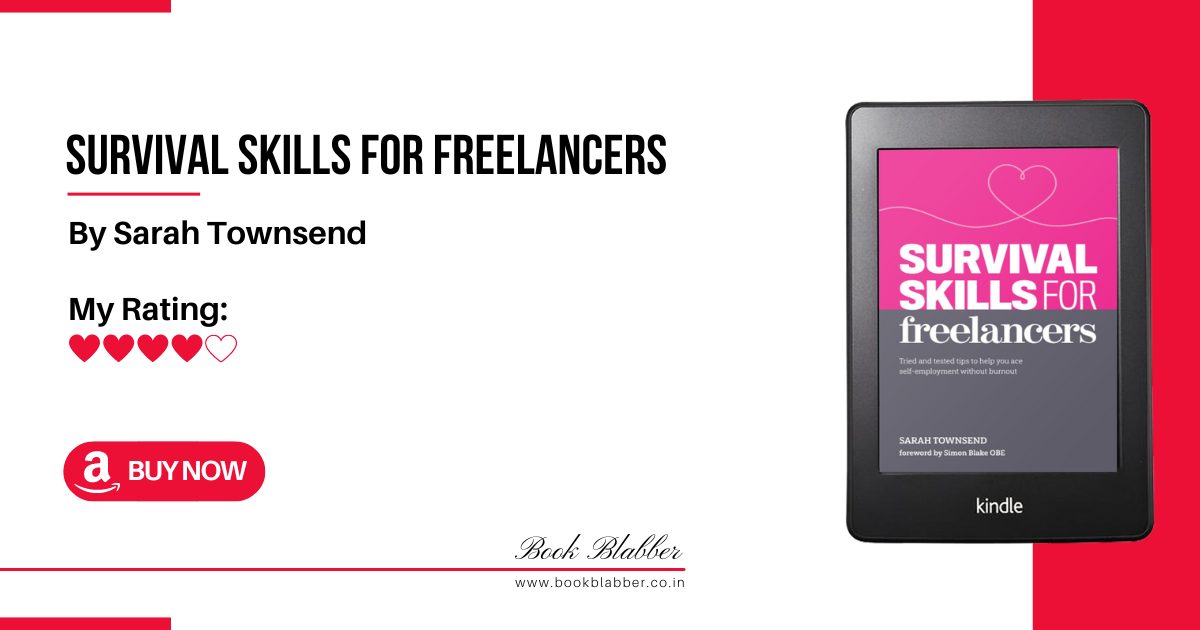 Survival Skills for Freelancers is a must-read book for every freelancer out there. It gives a practical view on what makes a freelancer successful. Sarah has written about various ways to deal with the challenges faced during setting up and growing a freelance business.
The book has practical insights to grow a freelance business while managing the tasks at hand. It offers tips on all the different aspects of freelancing.
Buy Survival Skills for Freelancers on Amazon
Additional Read: Freelancing Survival Lessons
The Freelance Introvert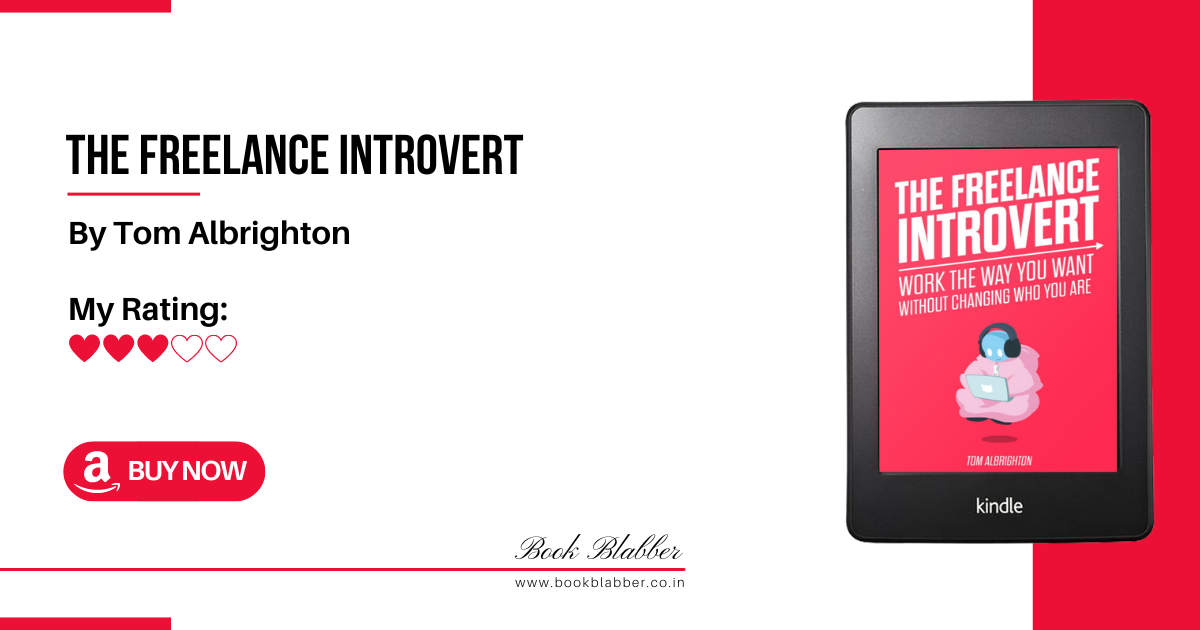 The Freelance Introvert is a book for freelance professionals, entrepreneurs, and people who want to know more about freelancing. Tom has shared tips, tricks, and hacks for freelancing, along with lessons from his own journey as a freelancer.
The book is especially helpful for introverted writers, designers, editors, and other freelancers. It's filled with practical tips and techniques to make your life as a freelancer easy.
Buy The Freelance Introvert on Amazon
The Content Fuel Framework
The Content Fuel Framework is like a "Content 101" guide for business owners and newbie content creators. Melanie shares a framework of focus and format to generate meaningful and relevant content ideas. And with its help, you can generate unlimited content ideas.
The book is about generating ideas, using data and implementing them for content marketing. It has tips to keep you afloat in the business world.
Buy Content Fuel Framework on Amazon
Additional Read: Generate 100+ Content Ideas to Instil Life in Stories
Productivity Books
Atomic Habits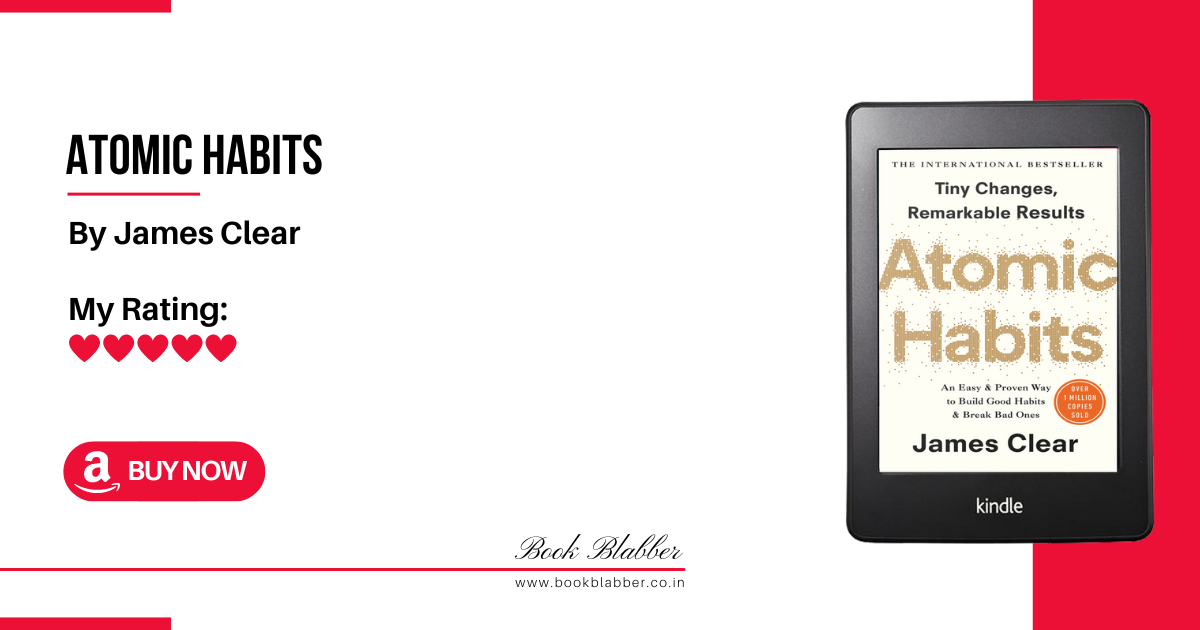 Atomic Habits is a book about, you guessed it right, building habits. It would help business owners, professionals and others to form good habits and break the bad ones. James has emphasised that small changes can lead to remarkable results. And he proves his point by referring to researches and real-life examples.
The book mentions doable processes whether you want to learn new habits or get back on track with an old one.
Check my Atomic Habits book review here
More from Atomic Habits:
39 Best Quotes from Atomic Habits
168 Hours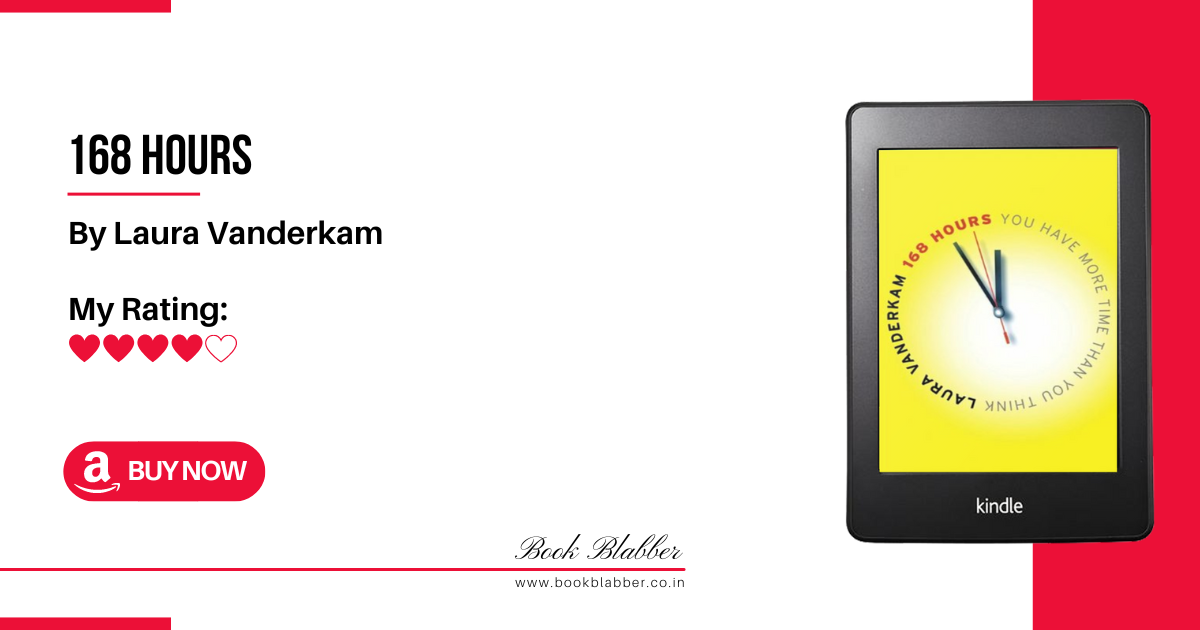 168 Hours is a guide for managing time. And this book will help many business owners, freelancers and professionals (if not all). Through various personal anecdotes, references and examples from other's lives, Laura has shown how, with a little examination and prioritizing, you can do everything. The book reveals you have more time than you think.
It's a valuable resource for time management, and to get the most out of the 168-hour week.
Additional Read: 17 Lessons from 168 Hours
Life's Amazing Secrets
Life's Amazing Secrets is a book about life, philosophy and love. It's for everyone. In this book, Gaur Gopal Das has shared his philosophical insights through various quotations, anecdotes and explanations. It's a quick, entertaining and thought-provoking read.
The book will help you understand life in an entirely different way. You can explore how to become the best version of yourself.
Buy Life's Amazing Secrets on Amazon
Additional Read: 39 Motivational Quotes by Gaur Gopal Das
Four Thousand Weeks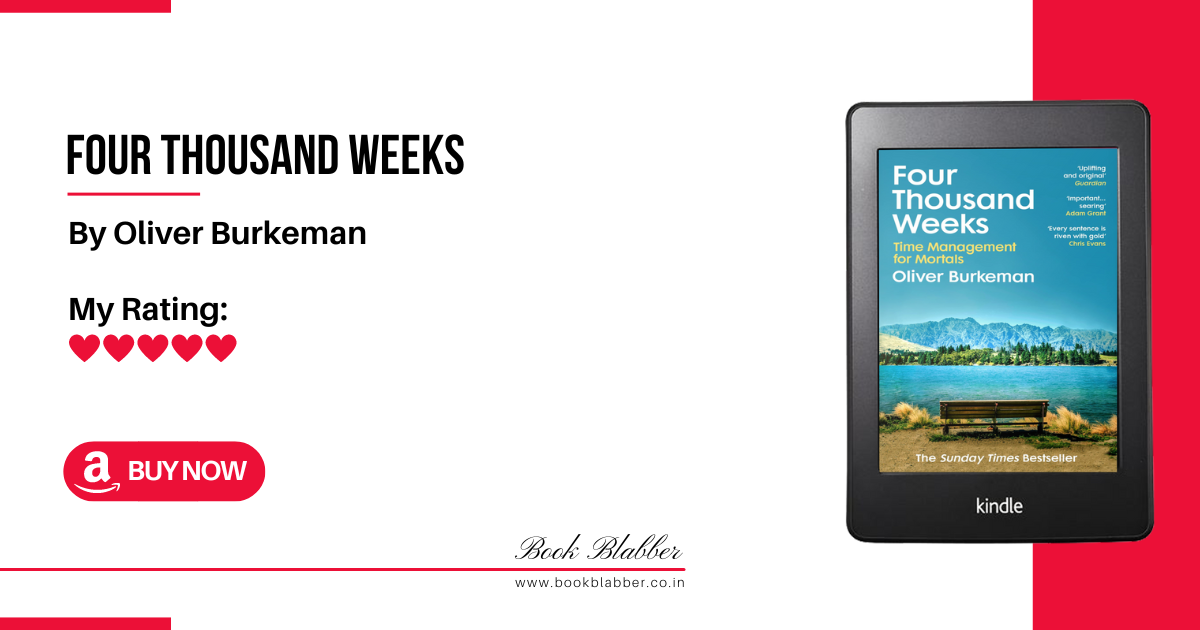 Drawing on the insights of both ancient and contemporary philosophers and psychologists, Four Thousand Weeks is an entertaining, but profound guide to time. Although it sounds like a book on productivity, is philosophical. It's about realisation.
The book doesn't have so much scientific research or real-life stories. But the philosophical theories it suggests are dark realities of modern life.
The central idea is that time isn't a thing. It's not something you own. It's not something you'll ever have. It introduces you to embracing finitude and doing things differently. It isn't language-heavy, but it's deep.
Check Four Thousand Weeks Review
Buy Four Thousand Weeks on Amazon
Additional Read: 29 Lessons from Four Thousand Weeks Book
Finance Books
Rich Dad, Poor Dad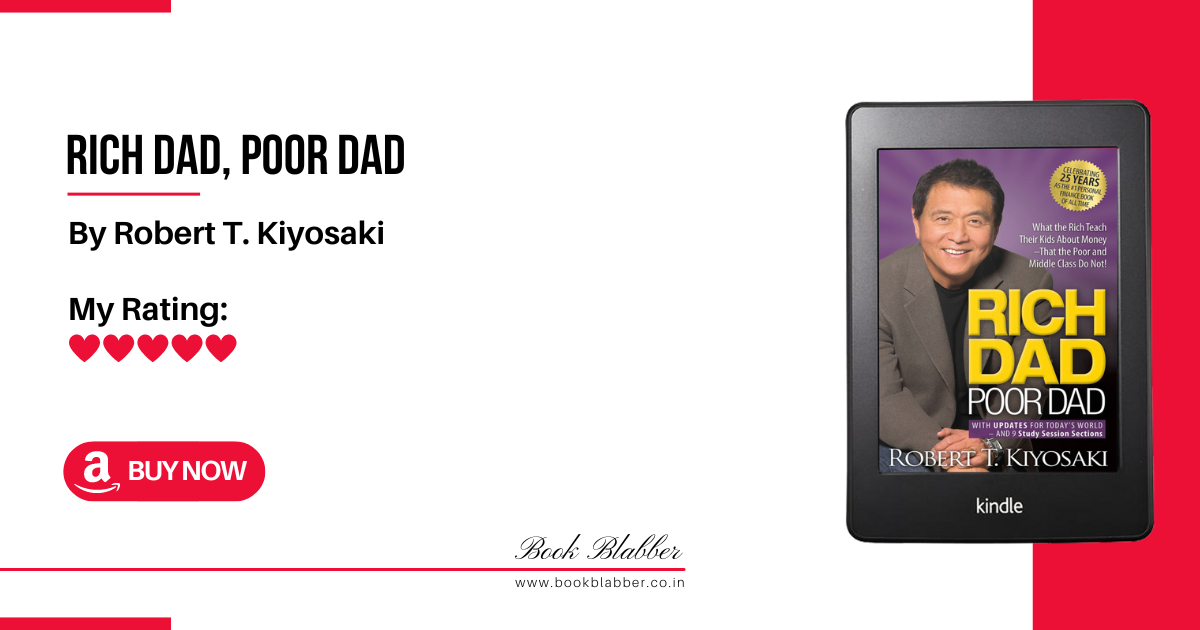 Rich Dad, Poor Dad is a book for entrepreneurs, future startup founders and others who would like to be rich. In this book, Robert has spoken about money and how to make money work (instead of working for money). He has provided a fresh perspective about money.
The book explains financial theories, the flow of money and how to change the mindset about money.
Buy Rich Dad, Poor Dad on Amazon
Additional Read: 97 Rich Dad Poor Dad Quotes
The Psychology of Money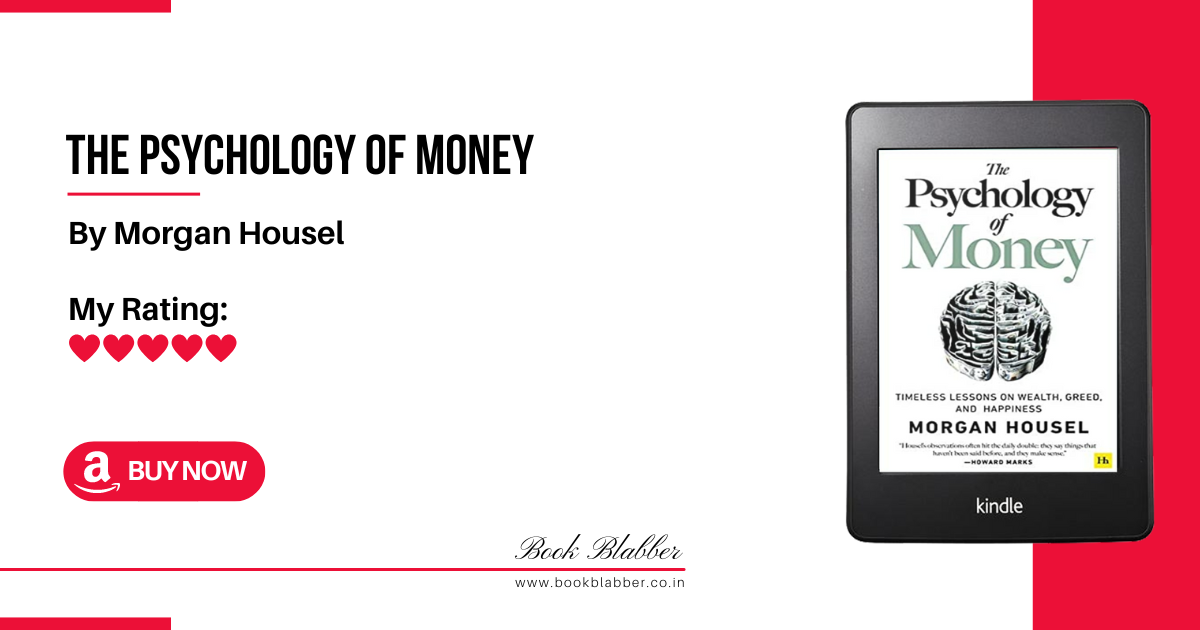 The Psychology of Money is a book about managing your finances. It's like a fundamental and introductory guide to savings and investment. Morgan explains the concept of personal finances without any technical jibber jabber. He teaches you how to think about money and make better sense of your life's important matters.
It has lessons on wealth, and examples and stories to explain how can you start handling your money.
Buy The Psychology of Money on Amazon
Additional Read: Stories and Examples from The Psychology of Money
Coffee Can Investing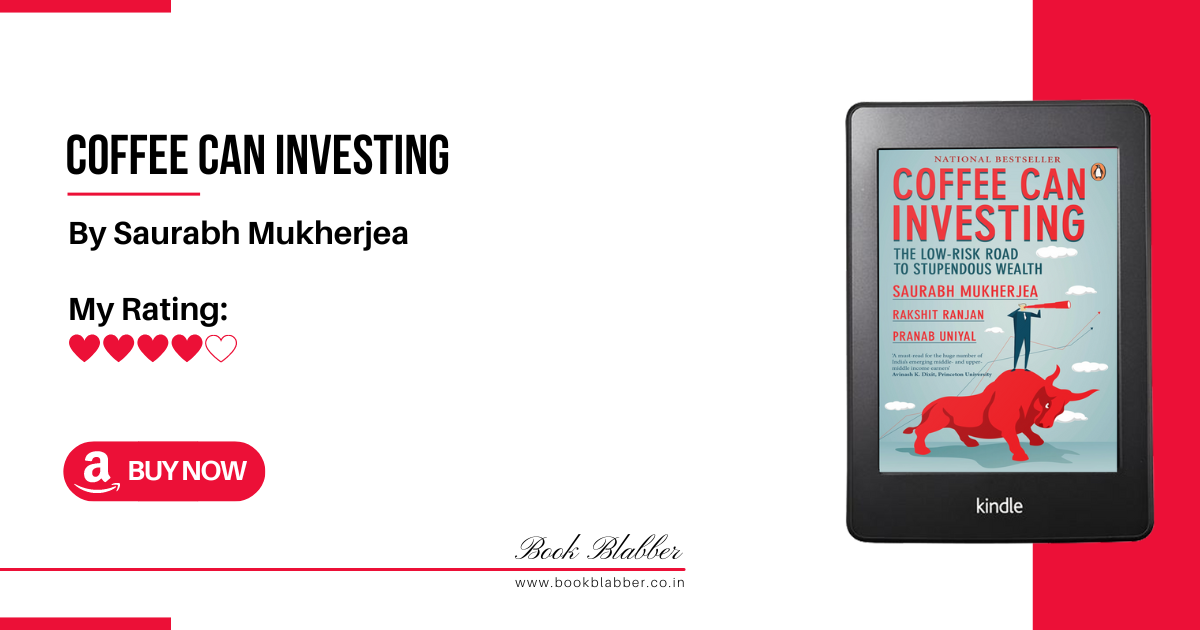 Coffee Can Investing is like a primer to investments. It doesn't guide or provide pragmatic tips about investing. All it does is to help you understand different investment options available. Using the goals and possible investment strategies of two individuals as examples, Saurabh explains how to go about building an investment portfolio.
It's a good book for anyone who's clueless about investments but wants to understand how to move forward with planning them.
Buy Coffee Can Investing on Amazon
Find Your Freedom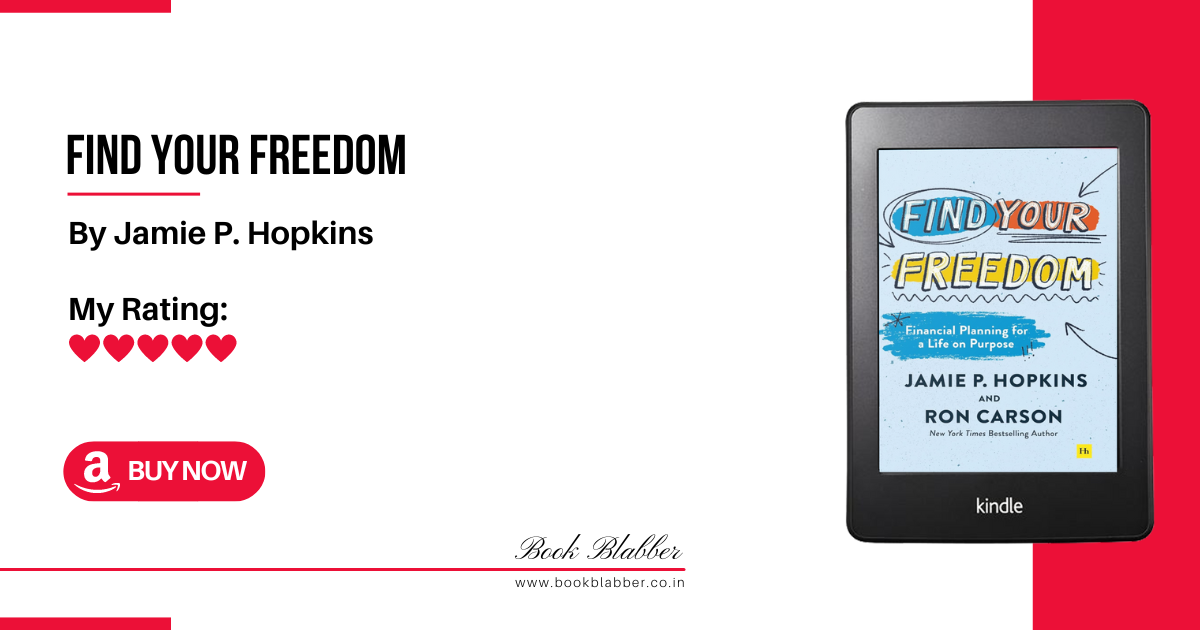 Find Your Freedom helps you find the way you feel about, think about and interact with money. In the book, Ron Carson and Jamie P. Hopkins give you the tools to explore your relationship with money. You also learn to understand your family legacy with money.
The book gives you a good introductory guidance about the different tools available to handle (and save) your money. It doesn't only talk about financial planning practices, it also motivates you to step up towards your financial freedom.
It's a must-read for anyone planning to find a way to a peaceful retirement (and death).
Buy Find Your Freedom from Amazon
More from Find Your Freedom:
Find Your Freedom Book Summary
24 Motivational Personal Finance Quotes from Find Your Freedom Book
Broke Millennial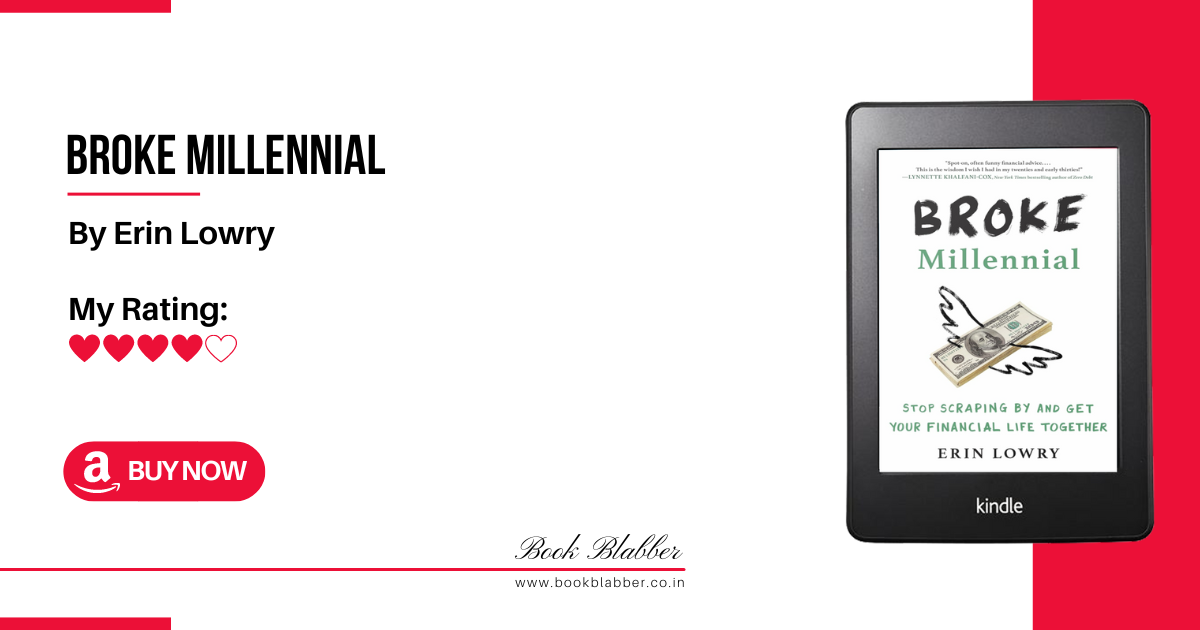 Broke Millennial is a refresher course on finances for millennials. Erin goes beyond the basics to tackle tricky money matters. It shows step-by-step how to go from flat-broke to handling your finances rather well.
It's packed with simple advice and some hilarious true stories. A little about "understanding" money, some pages about budget and investment, and a lot about saving pennies here and there. That's what Broke Millennial is.
You don't have to read the book cover to cover. Its style makes it easy to flip through the chapters according to your current needs..
Buy Broke Millennial on Amazon
And with that, I'm wrapping this list up.
---
Liked what you read?
Join Book Blabbers WhatsApp group to bond over books, memes and quotes.
Subscribe to Book Blabber's Bulletin to get book summaries, reading tips and occasional hugs in your inbox.