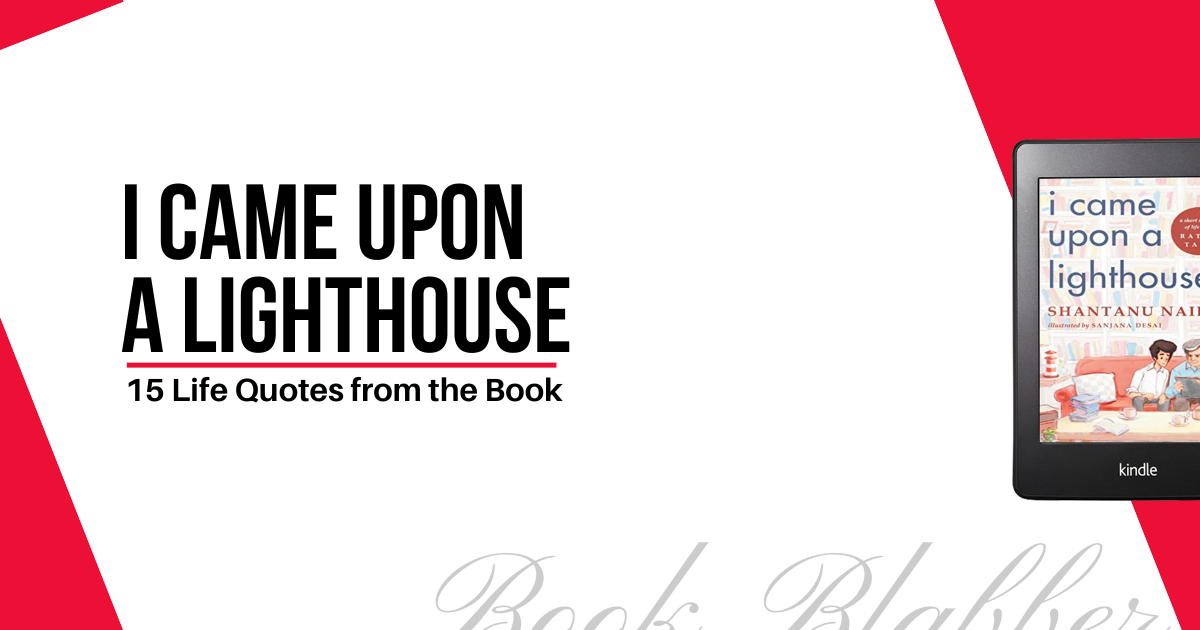 I Came upon a Lighthouse: A Short Memoir of Life with Ratan Tata may feel like the biography of Mr Tata. It is not. Nevertheless, it's a book you don't know you want, but you need.
It's a feel-good book that really warms your heart. Check my short review here
Check I Came Upon a Lighthouse on Goodreads
The book has some lessons from Shantanu, the writer, and a few from Mr Tata himself. And I've collected my favourites in this article. Hoping you'll appreciate them.
1) Go towards it
You don't go away from the lighthouse; you go towards it.
2) Share your story
Business school applications aren't just about the score. They're also about the story of how you got there.
3) Wants are same for many
To be wanted by what has been accepted as the best institutions in the world is an intoxicating wish that only gets stronger as you begin to understand how many of us want the same thing, and use it as a marker to deem ourselves worthy, or different.
4) Struggle
You may deserve something. But it doesn't always mean it'll be handed to you without an initial struggle, or at the time when you want it.
Also read: 39 Life's Amazing Secrets book quotes
5) About rejections
The closer you get to something; the more painful rejection is going to be.
6) Best friend
There is no greater pain than watching your best friend getting ready to leave without you.
7) Better opportunity
If someone had spent twenty-four years making sure I got to this point, invested all of their heart into shaping me, chiselling me to make me the individual I was, it felt selfish to abandon them under the guise of better opportunity, especially when their pain was so obvious.
8) Silences
Silences are the longest when you have the most things to say.
9) Goodbyes hurt
You can spend the longest time preparing for a goodbye; it'd still hurt if you didn't see it coming.
10) Fix things
"We don't sell broken businesses. We fix them." – Ratan Tata
11) Time is precious
Time is precious, and comfort zones are outdated.
12) About subordinates
The moment you address and treat subordinates as colleagues, there is little room for disagreement, and the subordinates really put in the effort to live up to that treatment. It is a healthy and heartfelt management lesson.
13) Be the beacon
Lighthouses get shrouded too. Sometimes there's fog, sometimes mist, sometimes a storm. But the beacon is always lit.
14) It's okay to not be
"There will be times when we can get through stuff, and there will be times when we can't. And when we can't, don't feel so caught up in getting it done no matter what. It's okay." – Ratan Tata
15) Universe conspires
A lot of events, destinies and incidents need to align for a person's path to cross with that of another who will leave a permanent impact on their life.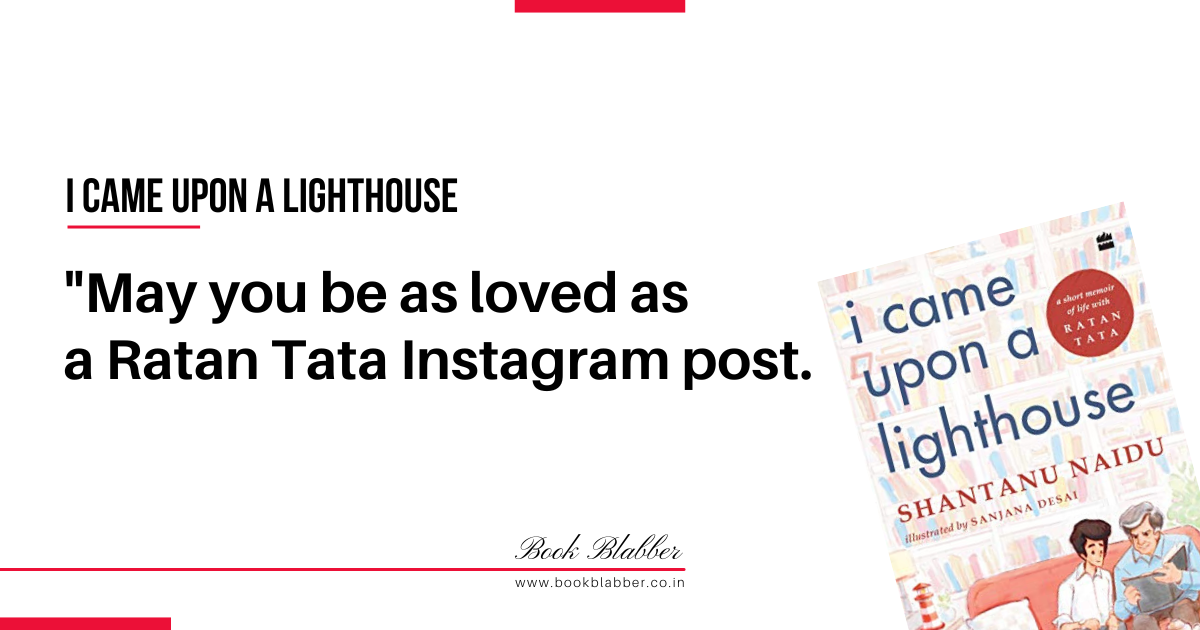 ---
And those were the I Came upon a Lighthouse quotes I found shareable.
Liked it?
Join Book Blabbers WhatsApp group to bond over books, memes and quotes.
Subscribe to Book Blabber's Bulletin to get book summaries, reading tips and occasional hugs in your inbox.