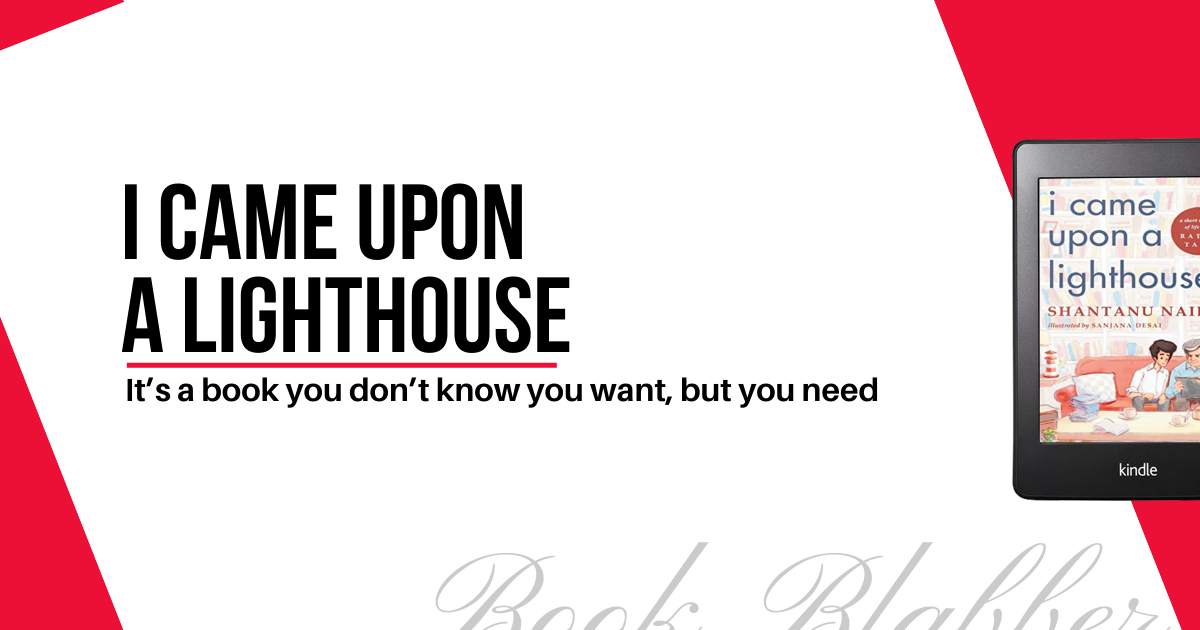 A lot of events, destinies and incidents need to align for a person's path to cross with that of a book at the right time. I Came Upon a Lighthouse was that book, I would say. It's a feel-good book; one you don't know you want, but you need.
With a casual, no-nonsense writing style, I Came Upon a Lighthouse really warms your heart. Probably, the best book on Ratan Tata you'll ever read.
My Rating:

❤️❤️❤️❤️🤍

"It's a book you don't know you want, but you need."
Check I Came Upon a Lighthouse on Goodreads
Biographies of entrepreneurs excite me. It was the same thrill with this memoir of Ratan Tata.
I was attracted to the book right after I saw it for the first time. The name is charming, and so is the cover with an illustration of Ratan Tata sitting with a kid. The kid is the writer Shantanu himself, by the way.
So, let me address the big question first.
Is this a biography of Ratan Tata?
No, it's not. Not really.
It's not much of a biography of Ratan Tata. It's more like the journal of a devotee (the author, Shantanu) going about his daily life worshipping his God (Mr Tata).
The book, nonetheless, is a pleasant read.
It's a charming portrait of Mr Tata, the "sprightly sunflower" version of him (as Shantanu says).
Want quotes from I Came Upon a Lighthouse? Check these 15 quotes about life
The book isn't about Tata's historical events or business milestones. It's the story of a 23-year-old Shantanu, an automobile engineer, and his adventures with Mr Tata.
Shantanu met Ratan Tata because of their shared concern about homeless dogs. He was making bright dog collars to prevent accidents and wanted to share the initiative with Mr Tata. A meeting was set up. And the game began. So did the book.
Later, when Shantanu joined his office as Ratan Tata's assistant, he became the shadow of Mr Tata. Amidst his spectrum of responsibilities, Shantanu captured the different experiences he had. And he shared them quite vividly.
The book is easy to read and has many illustrations to portray those moments.
It shows the colours and shades of Ratan Tata's personal side. It brings forward the big brother and cool dad side of Ratan Tata. You can call it a journal of their meetups too.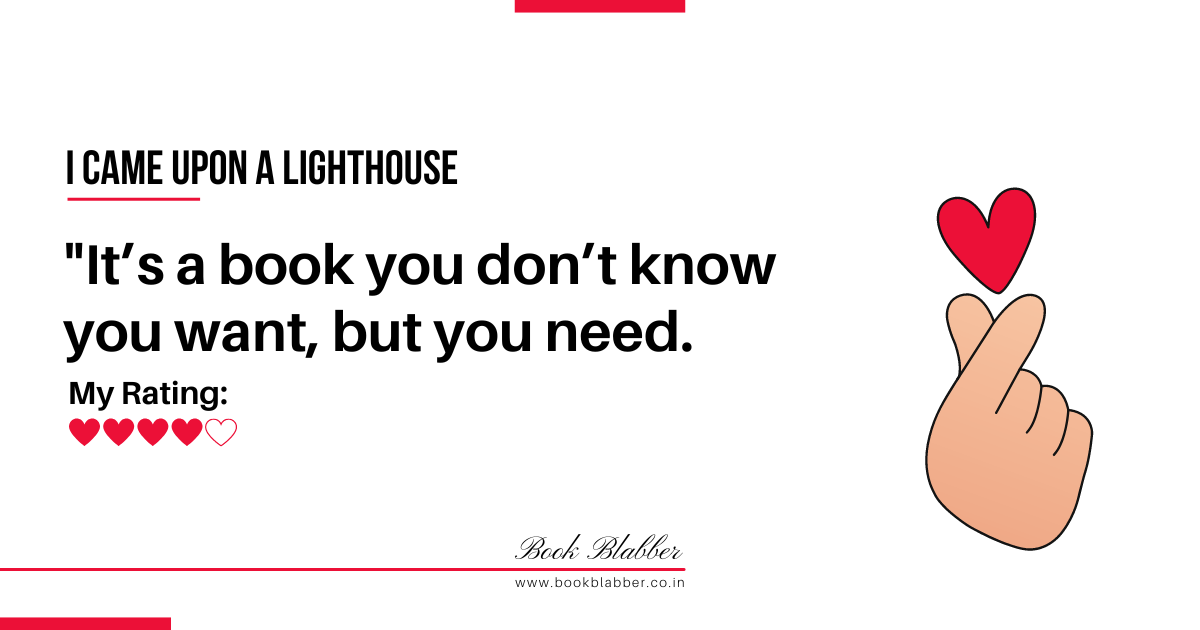 I Came Upon a Lighthouse Meaning
In the book, Ratan Tata is the lighthouse. As a lighthouse serves as a beacon, a guiding light for navigational aid in the dark nights, so is Mr Tata. He was with Shantanu when needed, supporting him, guiding him and pushing him to move forward.
He was a father to Shantanu, and his guarding angel.
To read or not to?
On some occasions, you'll find Shantanu deviating from his penning of Ratan Tata's life. He starts talking more about his life. It might be uninteresting. But that's what the book is about: a journal of a 23-year-old you can read sitting on your balcony on a rainy afternoon.
If you ever felt curious about how Ratan Tata is outside his business world, this might be the magic well to look into. Don't expect to read his biography, though.
On multiple occasions, the book also provides a glimpse into his colleagues: Deepthi, Parizaad and Denese. Shantanu reveres them as the guardians of the "lighthouse." They were the ones who made it possible for Shantanu's first meeting request letter to not get lost in the hundred others.
---
And that's all I would like to say in this I Came Upon a Lighthouse review.
Join Book Blabbers WhatsApp group to bond over books, memes and quotes.
Subscribe to Book Blabber's Bulletin to get book summaries, reading tips and occasional hugs in your inbox.