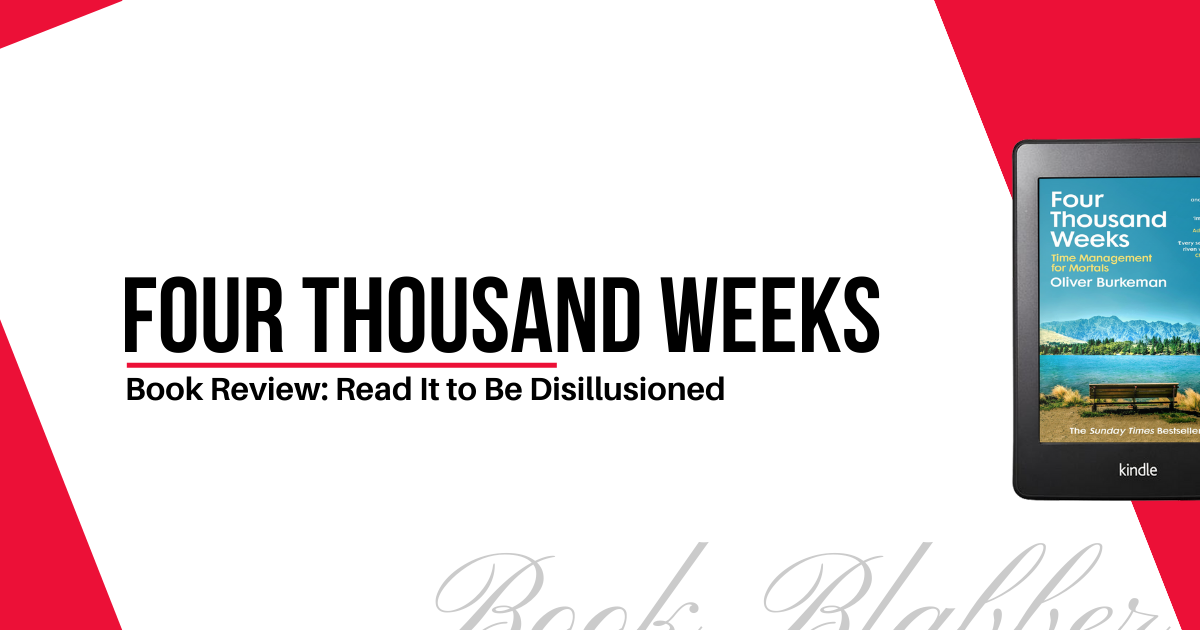 Four Thousand Weeks: Time Management for Mortals is a perspective-changing book on time management. I picked it up earlier this month to find how to make the most of this limited time on earth I have. And my review of 4 Thousand Weeks is entirely positive.
As I shuffled through the pages, I realised it wasn't what I expected. And by the end of the book, I went numb. Check Four Thousand Weeks quotes and lessons I learnt
My Four Thousand Weeks review in one sentence would be: Read it to be disillusioned. Reading it will shatter your illusions and smack you down with reality. You'll feel your hopes don't matter anymore.
My Rating:

❤️❤️❤️❤️❤️

"Read it to be disillusioned."
Check Four Thousand Weeks on Goodreads
---
Oliver has a unique perspective on time. Something, which I've been increasingly realising lately. He states (and I quote):
For years now, we've been deluged with advice on living the fully optimized life.
Four Thousand Weeks offers a thought-provoking perspective on time management. It's only on time management; and not on productivity or getting things done.
Actually, it isn't really on time management but on philosophy. It's about realisation. It's about how we can use our time more intentionally to live a more fulfilling life.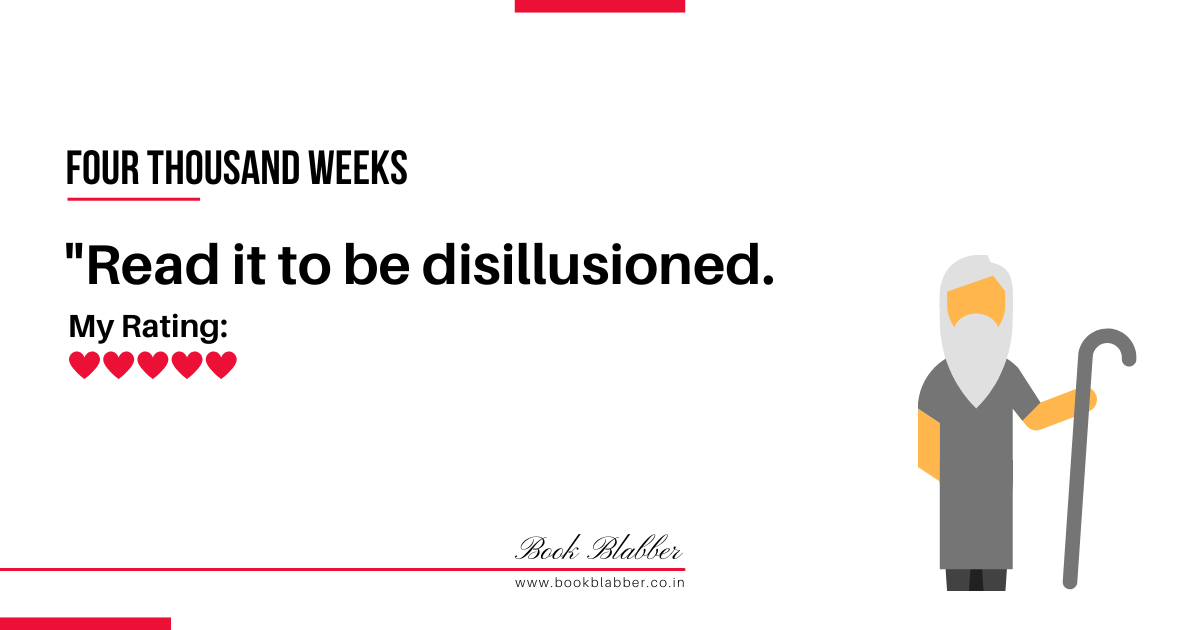 What is Four Thousand Weeks book about?
The central idea in the book is that time isn't a thing. It's not something you own. It's not something you'll ever have. The book isn't language-heavy, but it's deep.
It's not to say that planning is futile. Plan whatever you want to. Just don't hope it to come true.
The book just doesn't give you any hope. Instead, it calls out your undisciplined lifestyle, your flaws and your limits. Something that you probably already know but haven't realised.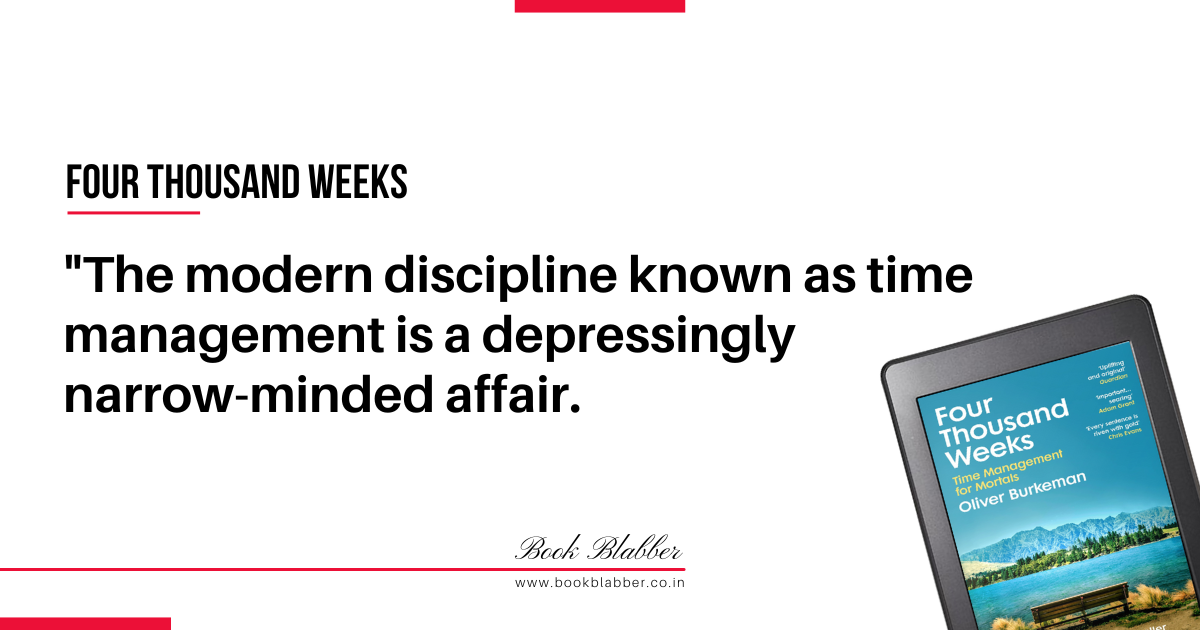 Four Thousand Weeks doesn't have so much scientific research or real-life stories. It isn't a book with tips on productivity. But the philosophical theories it suggests are dark realities of modern life. 
For example, calling out the fault in the Rocks in a Jar time management concept: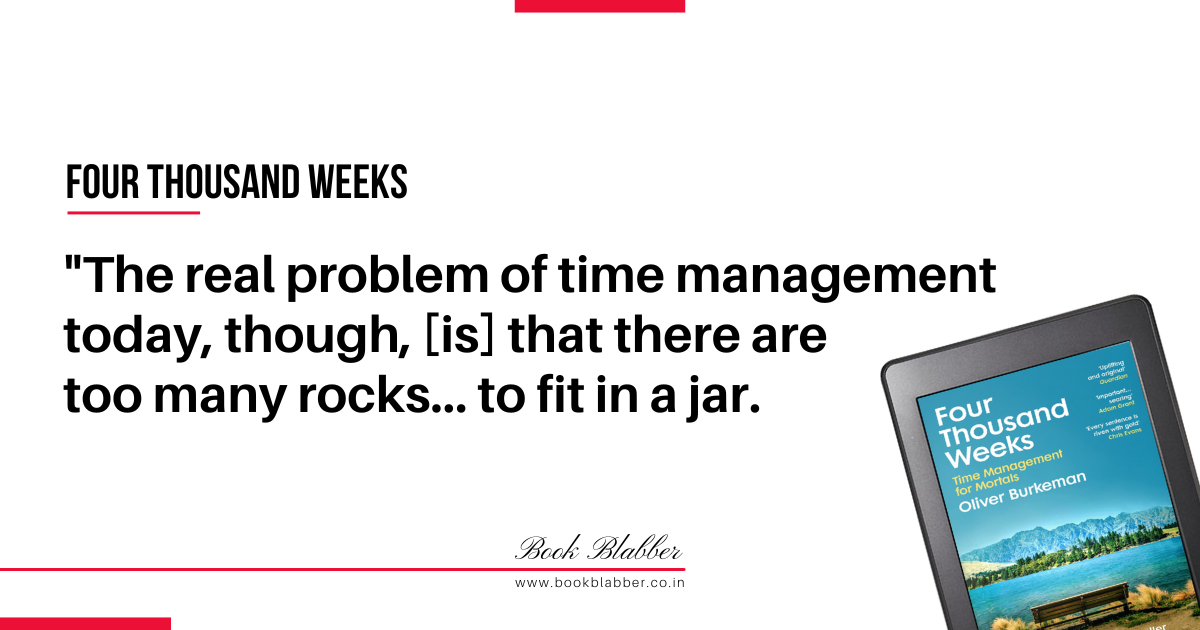 Four Thousand Weeks review: To read or not to?
Four Thousand Weeks is yet another book about making the best use of time. But it is written in the belief that time management as we know it has failed miserably.
And I suggest you not read this book if you want to manage your time and be ultra-productive.
Don't read the book if you're hoping to be productive and get everything done. Don't read this book if you're waiting for the day when you're successful. Don't read this book if you want to live a dream.
Give it a casual read, and you might hate it within the first 20 pages. But give it your full conscious attention, while reflecting on your choices, and you'll break away from your illusions.
The message is: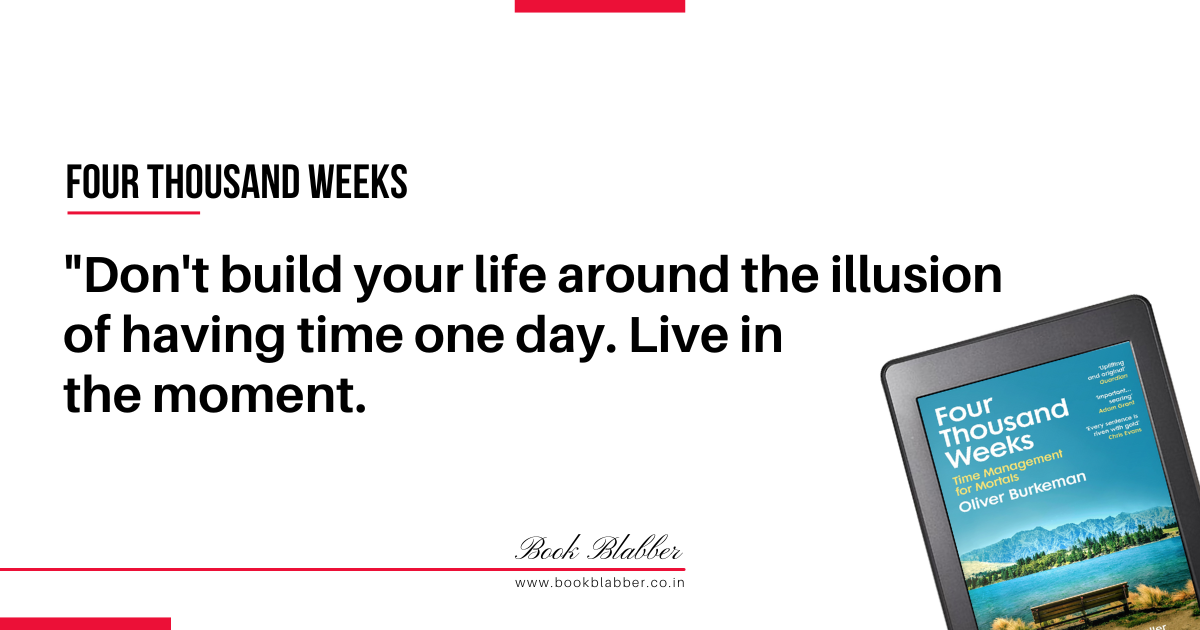 ---
Liked my Four Thousand Weeks book review?
Join Book Blabbers WhatsApp group to bond over books, memes and quotes.
Subscribe to Book Blabber's Bulletin to get book summaries, reading tips and occasional hugs in your inbox.