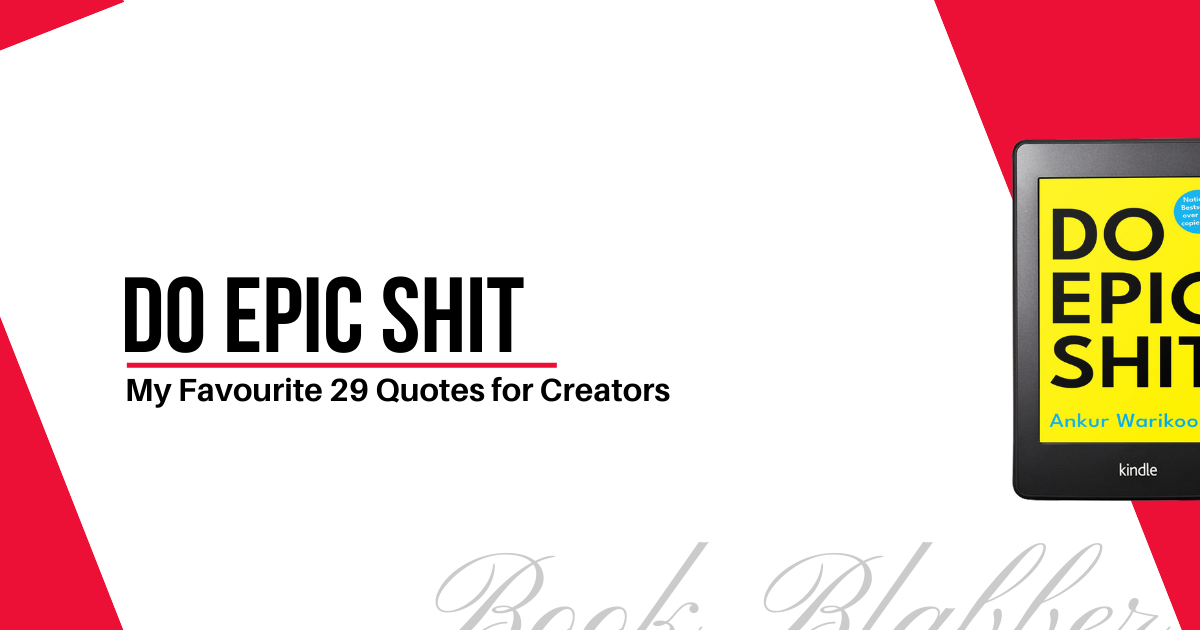 Last week, I read Do Epic Shit – a book on creating habits, money and investing, success and failure, and more – by Ankur Warikoo. It's a book full of epic shits Ankur attempted… passed, failed and survived.
You need to stumble across the right book, to find motivation and practical help. Ankur Warikoo's Do Epic Shit is one such book.
Ankur Warikoo is an entrepreneur and content creator himself. And content creators will find Do Epic Shit book quotes and lessons relatable and inspiring enough for sure.
Check Do Epic Shit on Goodreads
This article lists my favourite 29 Do Epic Shit quotes.
1) Be authentic
If you aren't authentic, you'll struggle to be consistent. No one can put up a facade for long.
2) Stay true to self
If you are truly yourself all the time — you don't have any competition!
Looking for Get Epic Shit Done quotes? Find them here
3) Live for yourself
In a world filled with people living their lives for someone else, a truly well-lived life, is the one where we stay true to our own selves.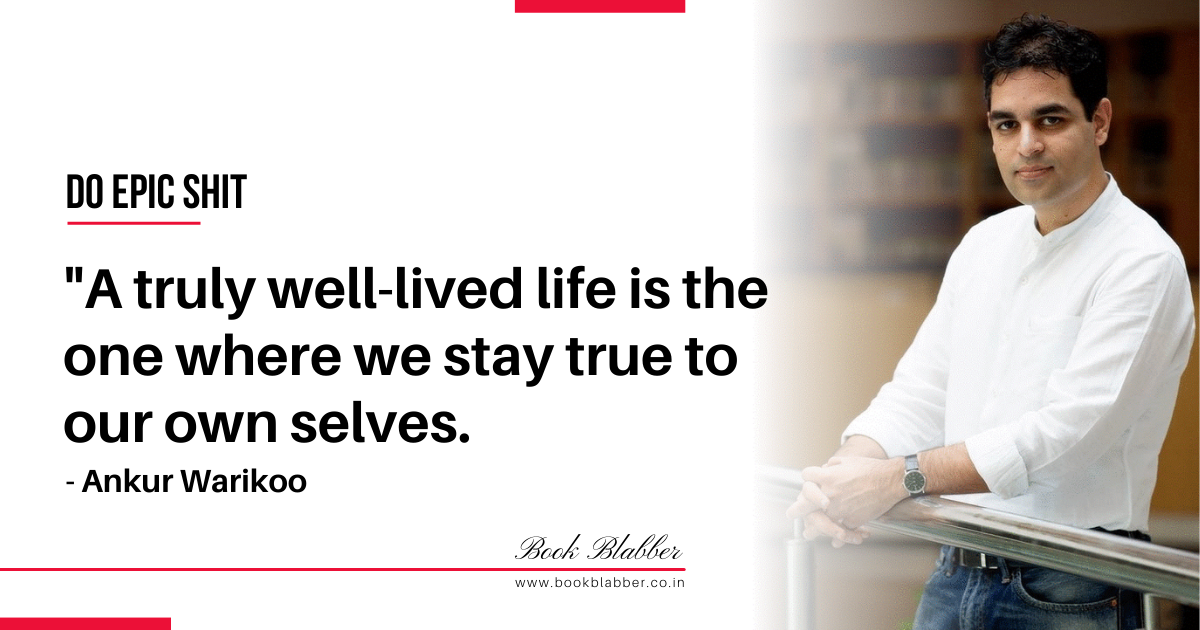 4) Run towards you
Run towards you and run away from those who never run towards themselves.
5) Be happy
If we are happy despite our problems, the world will help us get happier. If we exaggerate our problems, so will the world.
Also check: 10 Things Nobody Told You About Being Creative
6) Take control of your happiness
If your happiness depends on external validation, your happiness depends on something you don't control.
7) Be lost in enjoying
Better to be lost for something worthwhile. Instead of getting lost in everything worthless.
8) Stop being scared
You don't procrastinate because you are lazy. You procrastinate because you are scared.
9) Change yourself
The change we want in others is the change we need to begin with.
You might also enjoy these thoughts by Gaur Gopal Das
10) Let go of grudges
Holding a grudge against someone requires a lot of effort. Think of all the wasted time spent being mad at someone.
11) Explore
We have just one life. Why live it with just one identity.
12) Be learned, not experienced
When you say you have five years of experience, is it five years of experience or one year of experience done five times over?
13) Pick what you want to do
You won't get out of laziness for something you don't want to do.
14) Show what you do
It doesn't matter what you say you'll do. What matters is what people see us doing.
Also check: 10 Ways to Share Your Creativity and Get Discovered
15) Share what you know
Every time you stop from sharing what you know because 'who will listen to me; I am nobody', some nobody is sharing what they know and that becomes the 'gold standard'.
16) Set habits
Don't set targets, set habits.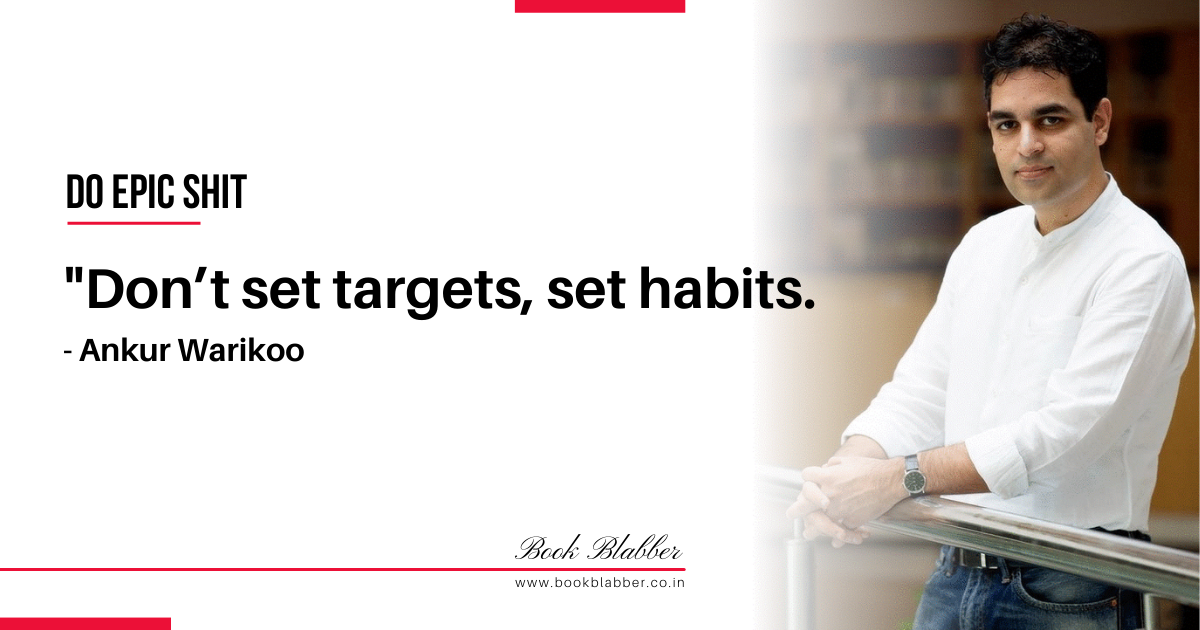 17) Choose discipline
The pro is the one who chose discipline. Over excuses.
Also check: 10 Ways to Stay Creative in Good Times and Bad
18) Learn soft skills
Most important skills today that are hardly taught: Humour, Storytelling, Managing money, Human psychology, Cold emailing.
19) Stop complaining
If you had to choose just one habit for the rest of your life, let it be of not complaining. And see how effortlessly you reach solutions.
20) Go beyond what you don't know
You don't become the most capable one when you know the answers. You become the most capable one when you go beyond 'I don't know'. And surprise everyone in the process.
21) Focus on approach, not idea
Your idea isn't your startup. Your approach is your startup.
22) Use money for freedom
Use money to earn your freedom. Don't give up on your freedom to earn money.
23) Follow the right people
If you follow the right set of people on social media, opportunities will come by design.
24) Improve quality of presence
The quality of your presence is way more important than the forced quantity of your attendance when you're not present.
25) Have multiple mentors
Have multiple mentors for different aspects of your life.
26) Be specific
The best way to get help is to make it easier for people to help you. The best way to make it easier for people to help you is by being specific. The best way to be specific is to reflect upon where exactly you need help. And why?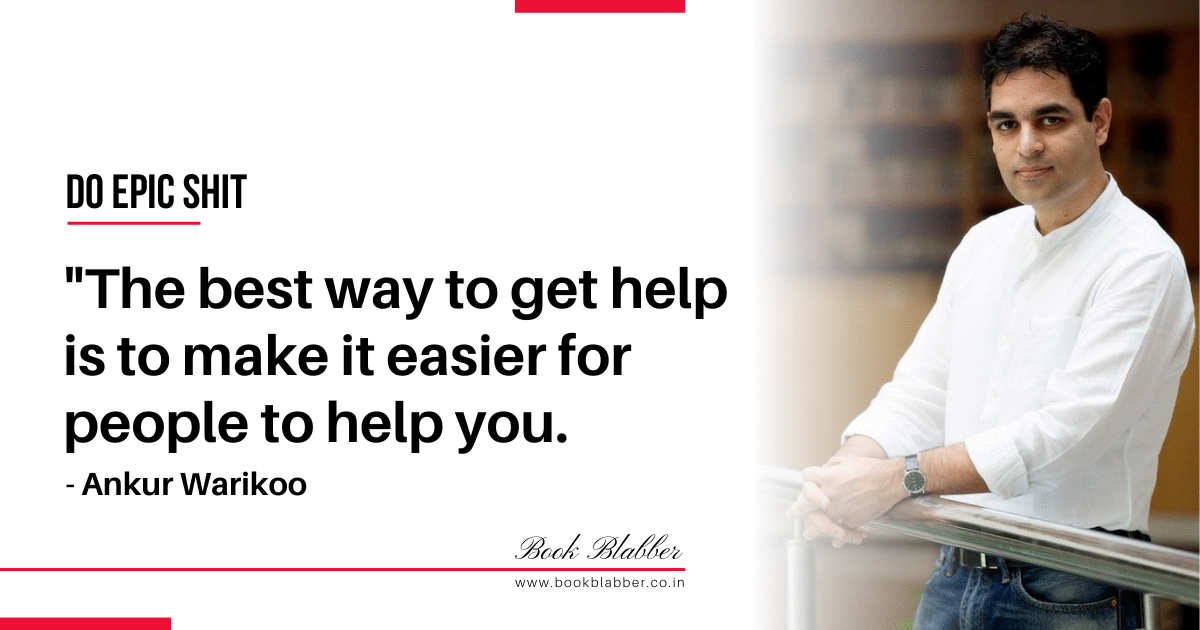 27) Rewrite the rules
Your current rules of success and failure have been written by the world. Go ahead and rewrite them. For yourselves.
28) Break your limits
Breaking your limits without even expecting to is the powerful way to see how much more you are capable of.
29) Set your own metrics
Set your own metrics for success, and stay true to yourself. Let the world think whatever it wants to.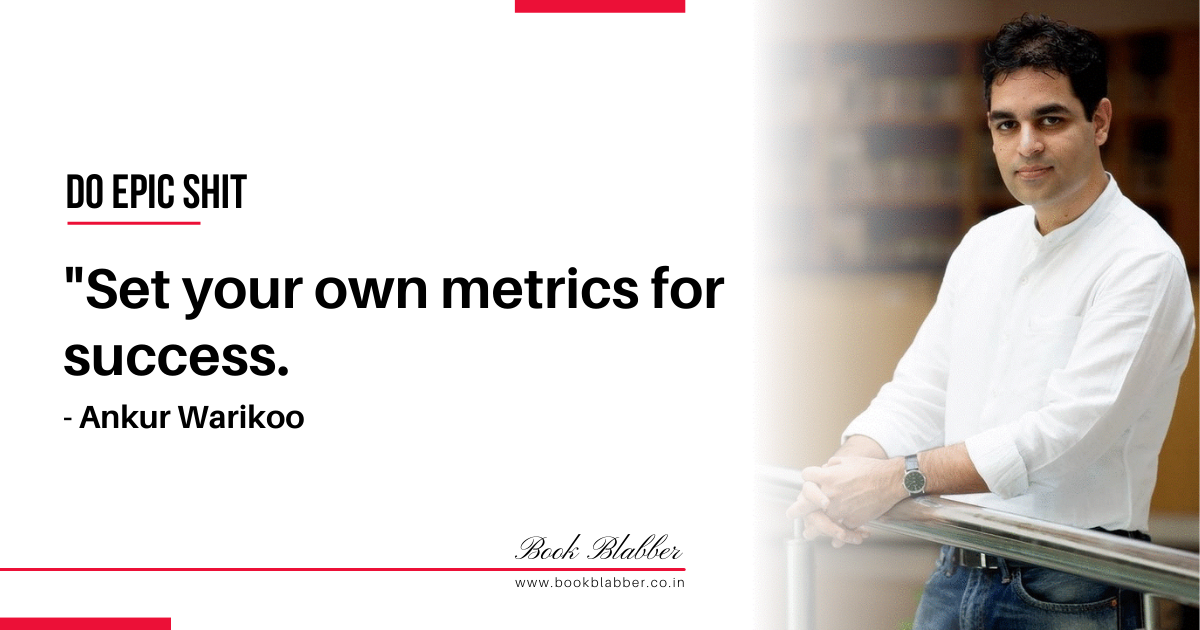 ---
And those were all Ankur Warikoo quotes from Do Epic Shit. It's not a book of self-help, philosophy or even entrepreneurship. It's just a book full of random scribbles from Ankur's life, categorised and arranged.
And as Ankur mentioned right in the first line in the introduction, this book might turn out to be the most useless book you ever bought.
But do give it a read, at least once.
Join Book Blabbers WhatsApp group to bond over books, memes and quotes.
Subscribe to Book Blabber's Bulletin to get book summaries, reading tips and occasional hugs in your inbox.