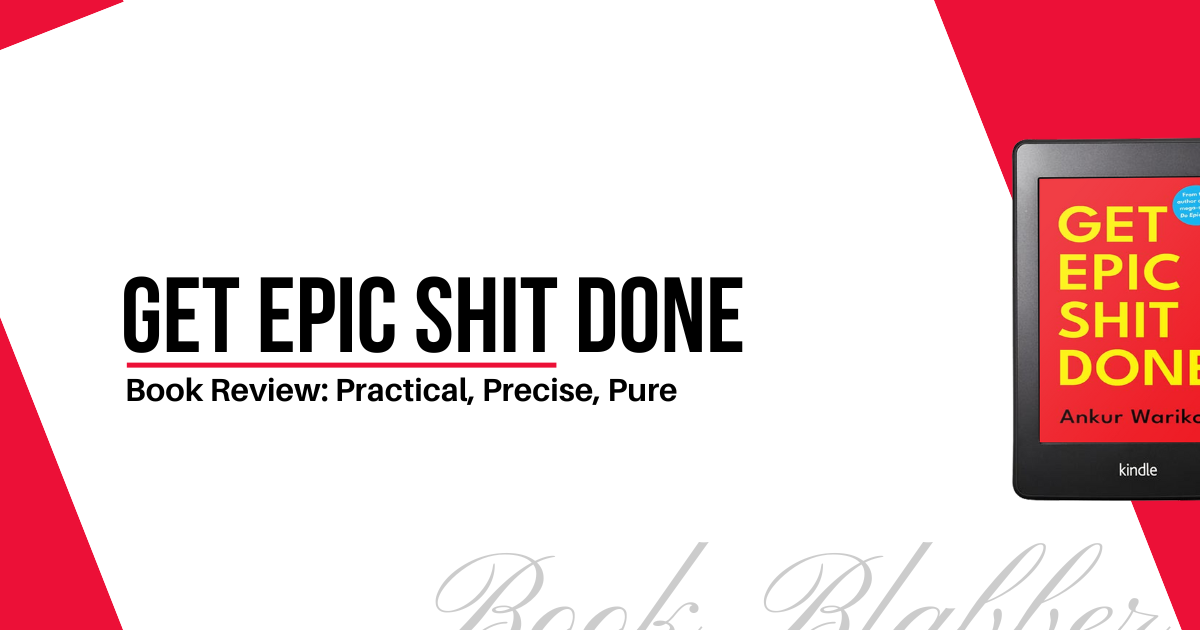 Earlier this year, I read Ankur's first book: Do Epic Shit. I liked it. Actually, fell in love with it. And it's not every day that you like two books in the series equally.
When I saw this Get Epic Shit Done up for pre-order, I ordered my copy instantly.
And no regrets. I read it word by word. Even though these teachings have existed for over hundred years probably, this book seems practical, precise, pure.
My Rating:

❤️❤️❤️❤️❤️

"Practical, Precise, Pure."
Check Get Epic Shit Done on Goodreads
---
I've been following Ankur for quite sometime now. His thoughts make you think. They reveal a lot about human psychology. Mostly, his thoughts are about being self-aware.
Ankur's newsletters are full of life lessons. And this book is a repurposed form of his newsletter content and probably, tweets, too.
It's like he wants you to spend time with yourself and get shit done.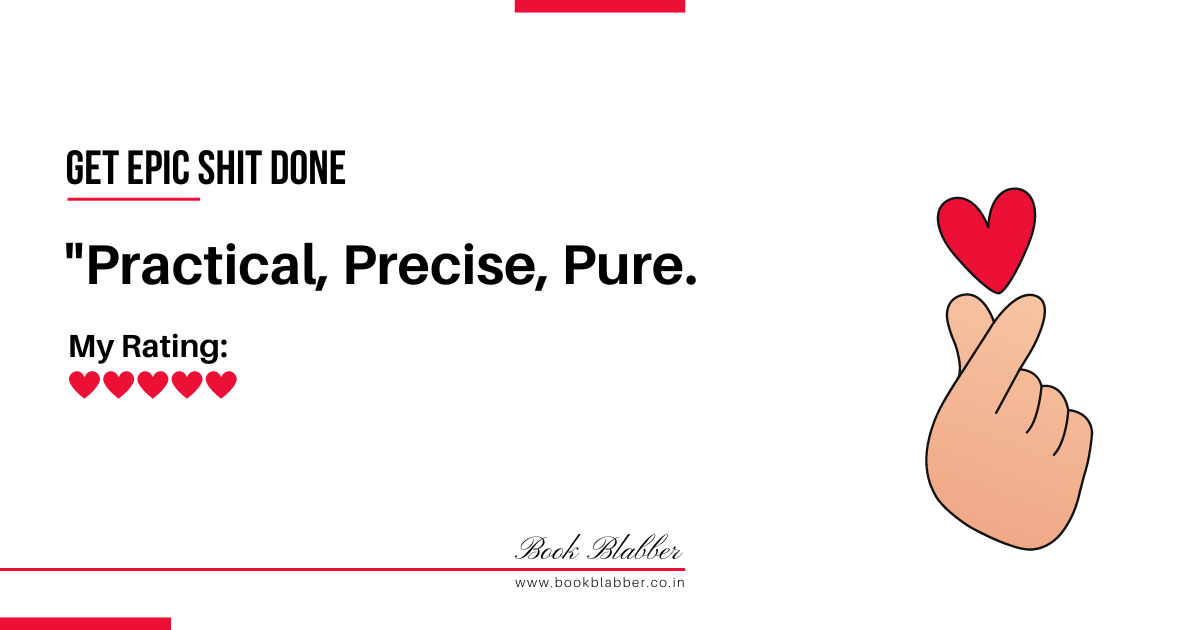 What's Get Epic Shit Done book about?
Ankur's Do Epic Shit made you think. Get Epic Shit Done is about action.
Check My Favourite 29 Quotes from Do Epic Shit
Warikoo's Get Epic Shit Done is written in a simple and calm voice, it's easy to understand. It's like a book of motivation and self-help but filled with just plain life experiences. There aren't meaningless pounds of research.
The book is put up as a conversation between a teacher – imparting life lessons – and a student – seeking answers to his problems.
It answers 36 life questions that people face almost every day. Questions about friendship, relationships, habits, work and life in general that you need answers to.
Check these lovely quotes curated from the book
I agree with most of his tips, simply because much of it I'm already practising, and it works for me. The book isn't about inspiration, but to show you how to improve your live through yourself.
To read or not to?
If you have read Gaur Gopal Das' Life's Amazing Secrets, this is a similar book. Some stories. And a lot of practical tips.
You might like: 39 Motivational Quotes by Gaur Gopal Das
Absolutely recommended for students, first-time founders and anyone who's trying to find their way with life.
Read it slowly, taking in each word; your life will start making sense. Read, implement and get shit done.
---
And that's all I would like to say about Ankur Warikoo's Get Epic Shit Done. But as Ankur says, "Do not believe in anything I say. Experiment."
Liked the article?
Join Book Blabbers WhatsApp group to bond over books, memes and quotes.
Subscribe to Book Blabber's Bulletin to get book summaries, reading tips and occasional hugs in your inbox.