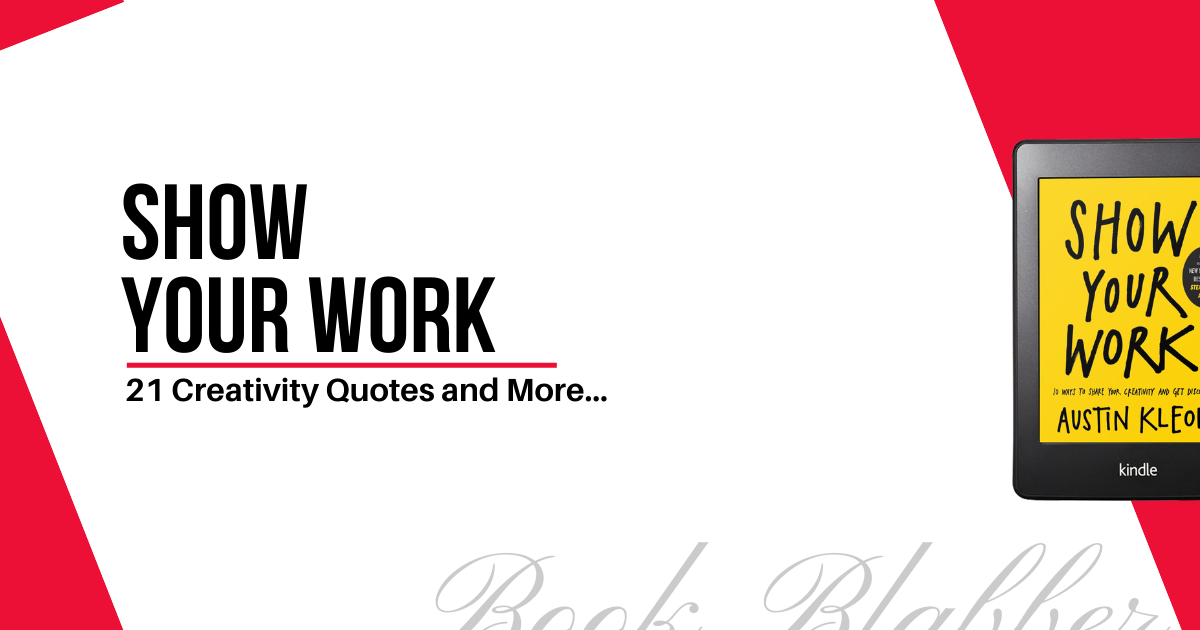 For creative professionals, Austin Kleon's books are similar to guides. The books Steal Like an Artist, Show Your Work and Keep Going are parts of a creative bible. They guide you to be creative and grow as a creative professional.
So, what is Show Your Work about?
Show Your Work is all about being open, generous and productive. This article compiles all the Austin Kleon Show Your Work quotes to fuel your creative brain.
Check Show Your Work on Goodreads
---
Check the other articles in this three-part creative work quotes by Austin Kleon:
---
Let's check them out.
1) Learn, apply, share the knowledge.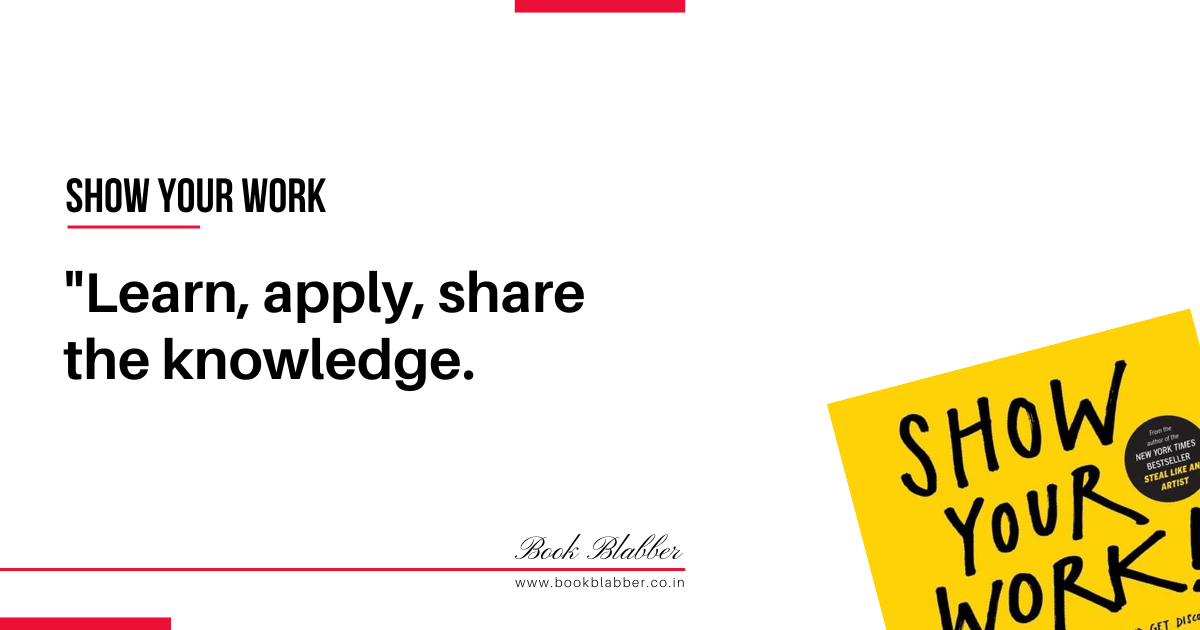 2) Be willing to try anything and share the results. Take chances, experiment, and follow your whims.
3) Artists are people who support each other, look at each other's work, copy from each other and steal ideas.
If you would like the full book summary, check:
10 Ways to Share Your Creativity and Get Discovered
4) Share something small every day.
5) Be open, share imperfect and unfinished work that you want feedback on.
6) When you find things you genuinely enjoy, don't let anyone make you feel bad about it.
7) Being open and honest about what you like is the best way to connect with people.
8) Share other's work, treating it with respect and care.
9) Tell good stories, about yourself and your work.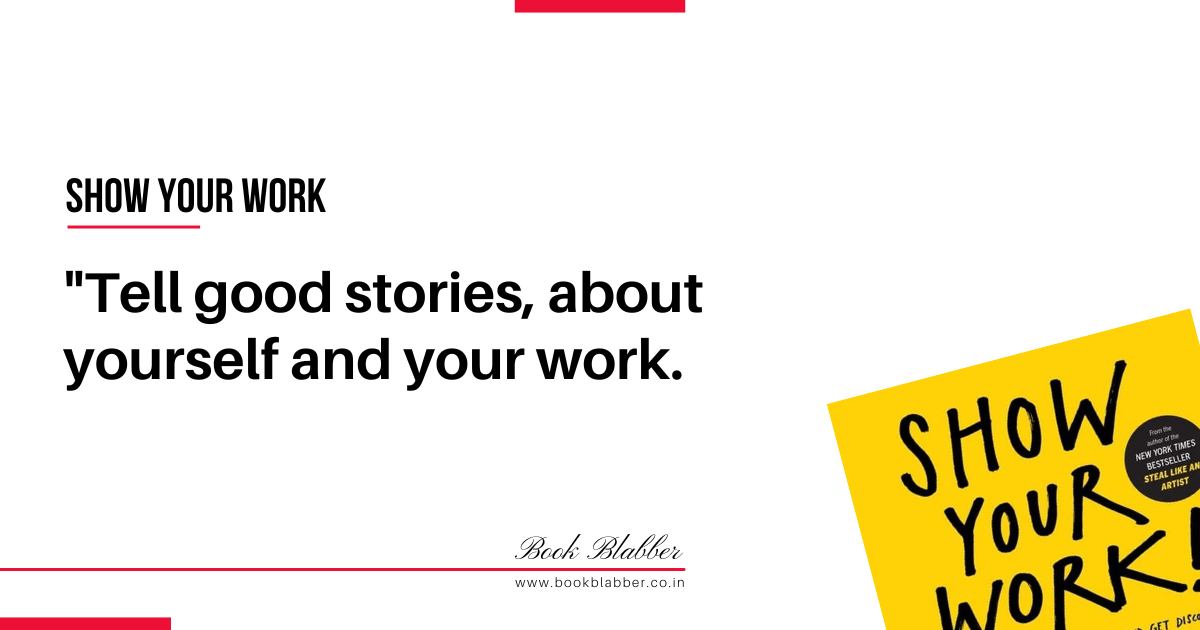 10) Teach what you know. Take people step-by-step through part of your process.
11) If you want fans, you have to be a fan first.
12) If you want to be interesting, you have to be interested.
13) If after hanging out with someone you feel worn out and dilapidated, banish them from your life.
14) Who you know is largely dependent on who you are and what you do.
15) When you put your work out in the world, be ready for the good, the bad and the ugly.
16) Don't care what everyone thinks of you. You want feedback from only those people who care about you and what you do.
17) Celebrate others victory as if it's your own.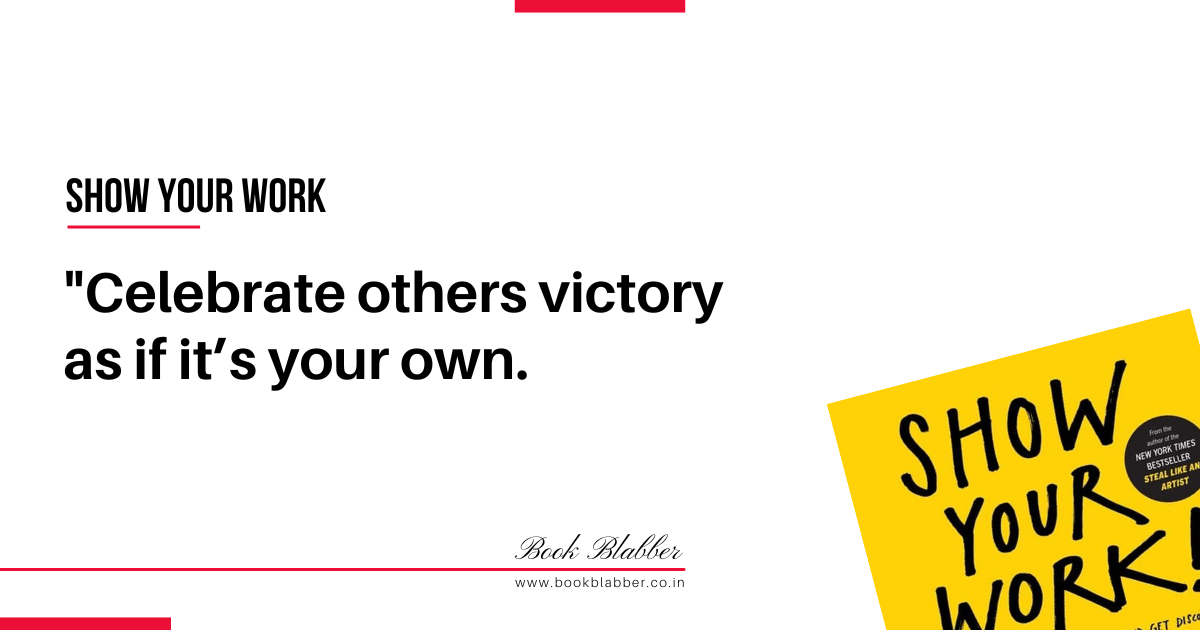 18) Be as generous as you can, but selfish enough to get your work done.
19) Those who get what they're after are very often the ones who just stick around long enough.
20) And when you feel like you've learned whatever there is to learn from what you're doing, change course and find something new to learn.
21) Document your progress and share as you go so that others can learn along with you.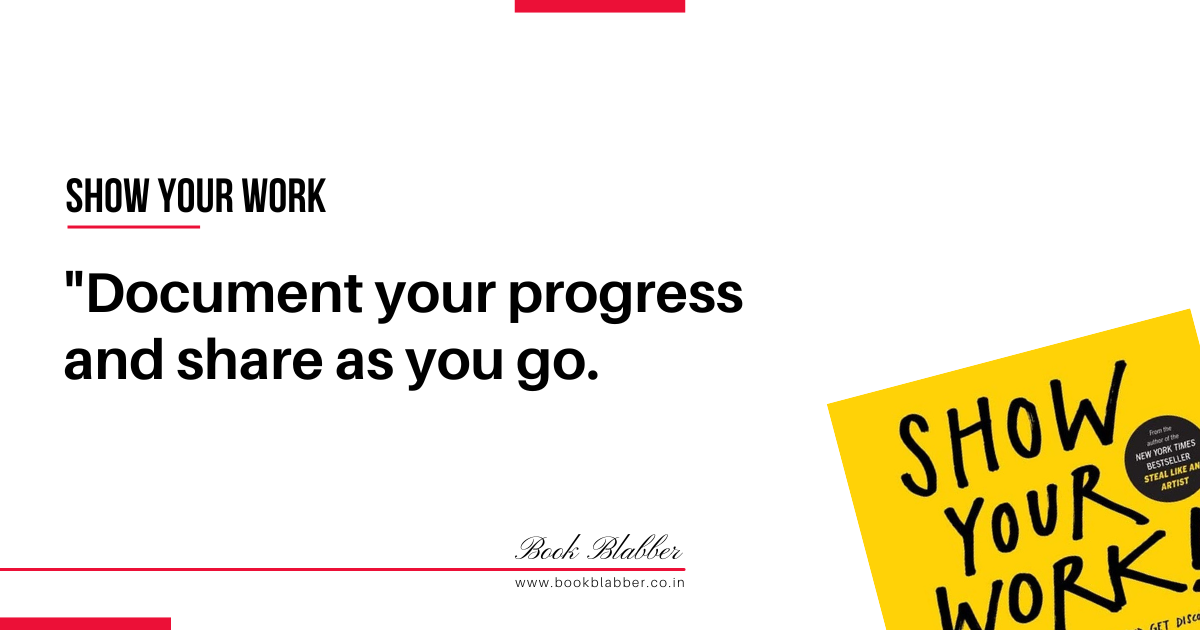 ---
And those were all the quotes about artists and creativity from the book.
Liked it?
Join Book Blabbers WhatsApp group to bond over books, memes and quotes.
Subscribe to Book Blabber's Bulletin to get book summaries, reading tips and occasional hugs in your inbox.