It's when you actually need help, you appreciate self-help the most. That was the case when I started reading Life's Amazing Secrets by Gaur Gopal Das. It's not a book on spirituality, it's much more than that. See it as an amalgamation of inspirational short stories and quotes from Gaur Gopal Das.
In Life's Amazing Secrets, Gaur Gopal Das narrated incidents from his life. Some of them were his own personal experiences, while others were from people he met. Gaur Gopal Das quotes are motivating as well as chuckle worthy. He has an immersive way of storytelling.
Check Life's Amazing Secrets on Goodreads
In this article, I'm compiling some of the best Gaur Gopal Das motivational quotes I found in the book.
Let's check them out.
1) Feeling peaceful, happy and content is not about avoiding challenges in our life, but about how we navigate through these challenges to reach the type of life we want to live.
2) We tend to take everyone at face value, equating what they have on the outside to how they feel on the inside.
3) The paradox of our times is that those who have the most can often be the least satisfied.
4) Listening to understand is more important than listening to reply.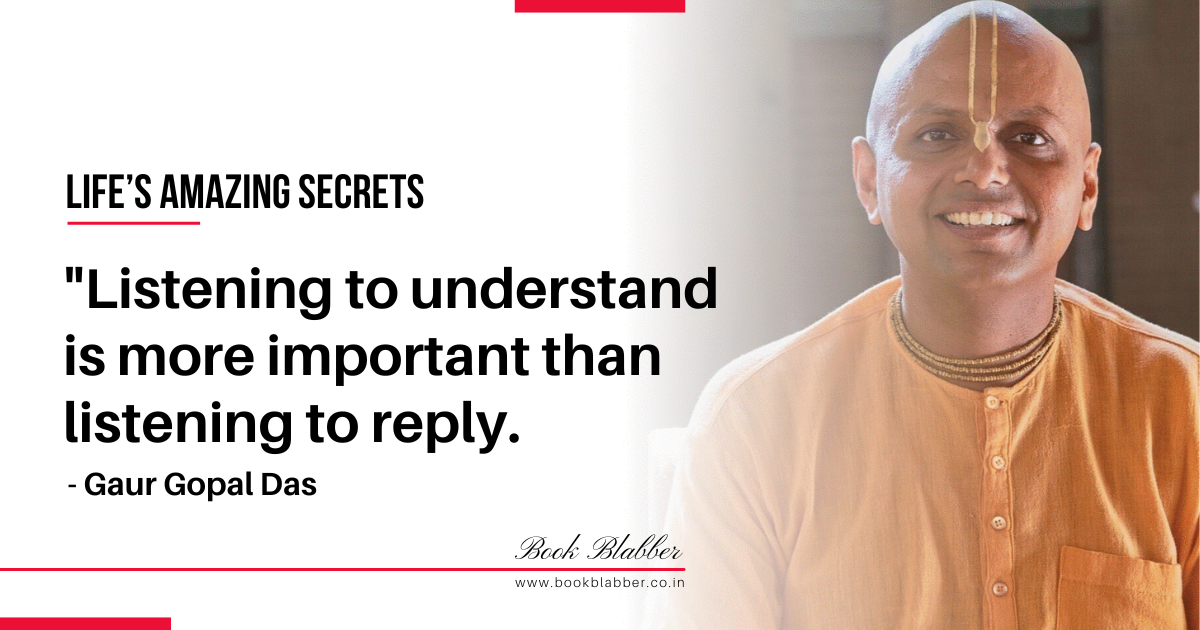 5) Having a friend to listen to your problems and discuss them with you is the beginning of finding a solution.
6) Our silent presence can be more powerful than a million empty words.
7) Making choices in life is like buying something at a shopping mall. The sales assistant may show us all the products available, telling us the pros and cons of each of them, but we must make the choice in the end.
8) We must find positivity in the bleakest situations and live by the principle of gratitude.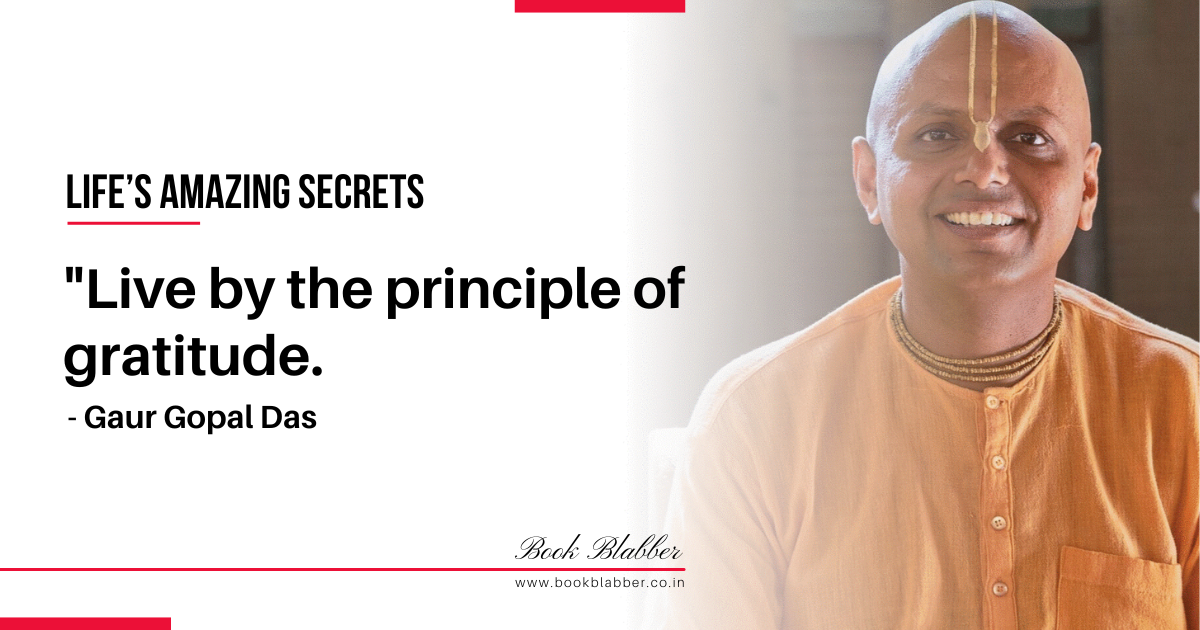 9) We don't see things as they are, we see things as we are.
10) Things change for better and for worse, but what we choose to perceive is up to us.
Also check: 15 Life Quotes from Book I Came Upon a Lighthouse
11) We should deal with our problems in our life, but we shouldn't be consumed by them.
12) Stop and reflect on your life regularly. Pressing the pause button to practise gratitude is the way to make it a constant in your life.
13) When we are thankful for what we have, we become poised to receive more.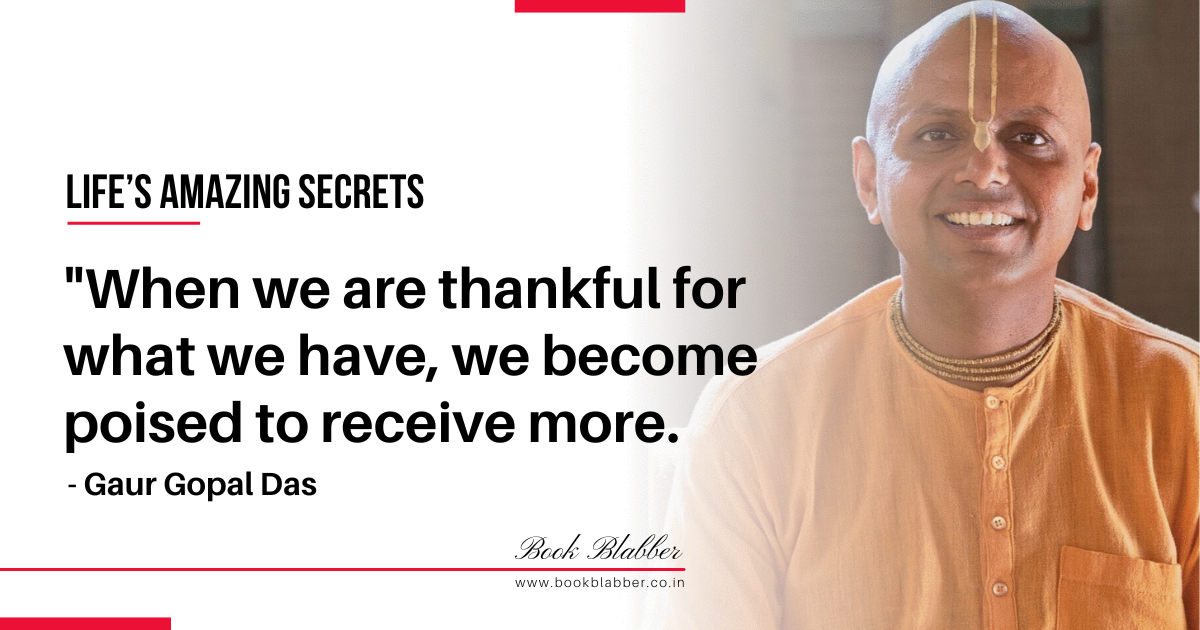 14) It takes years of working late nights to create an overnight success.
15) When things are beyond your control and there is nothing you can do, why worry?
16) Learning to detach ourselves from situations that are outside our control is an imperative skill to learn for personal growth.
Also check: 34 Quotes from The Daily Stoic to Help You Be Resilient
17) The easiest way to bring clarity to our life is to seek guidance from people who possess clarity.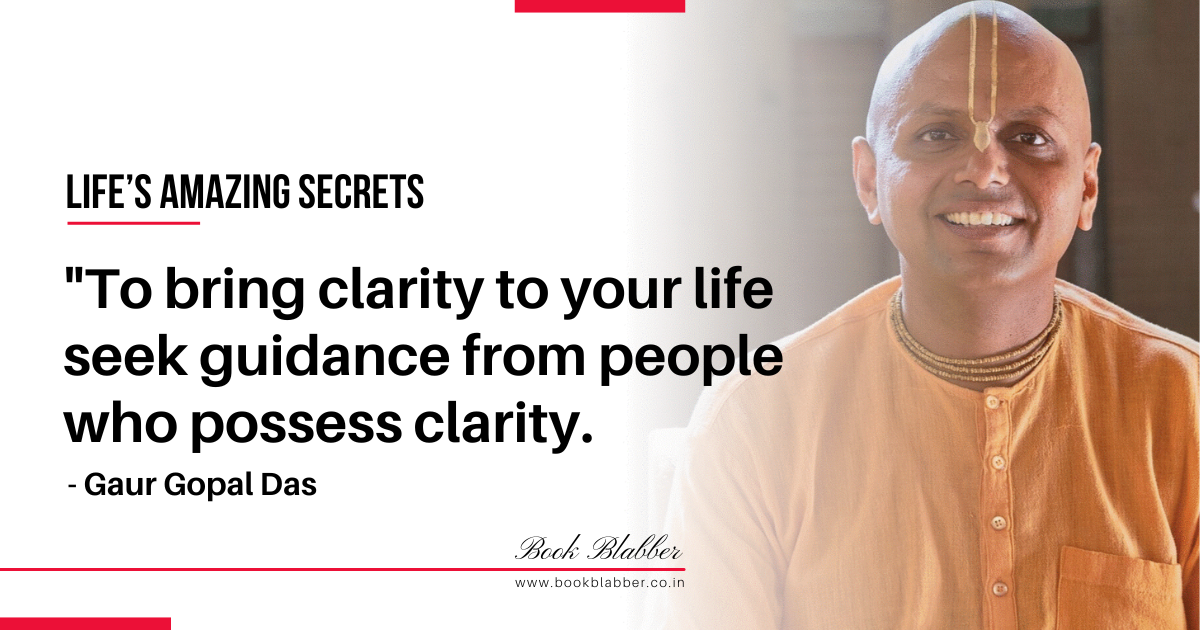 18) We are not human beings having spiritual experiences; we are spiritual beings having human experiences.
19) We should use things for the purpose they have been designed for but should treat them with the utmost dignity, value and respect.
20) How we behave towards others determines the quality of our life. When we treat inanimate objects with disrespect or insensitivity, we end up treating people the same.
21) There are many ways to perceive others. Choose the one that magnifies the positive and avoids the negative.
22) Learning the art of appreciation is vital for building healthy relationships.
23) A moment of patience in a moment of anger can save us a thousand moments of regret in the future.
24) Nobody should tell us what to do, but good advice greatly helps us in our growth.
25) At work we tend to compare and compete with others, instead of comparing and competing with ourselves.
26) To find your purpose in life, you must go on a journey of self-discovery.
This might be interesting: 29 Quotes from Do Epic Shit
27) You can only compete with yourself if you have a clear idea of your potential, your capacities and certainly your limitations.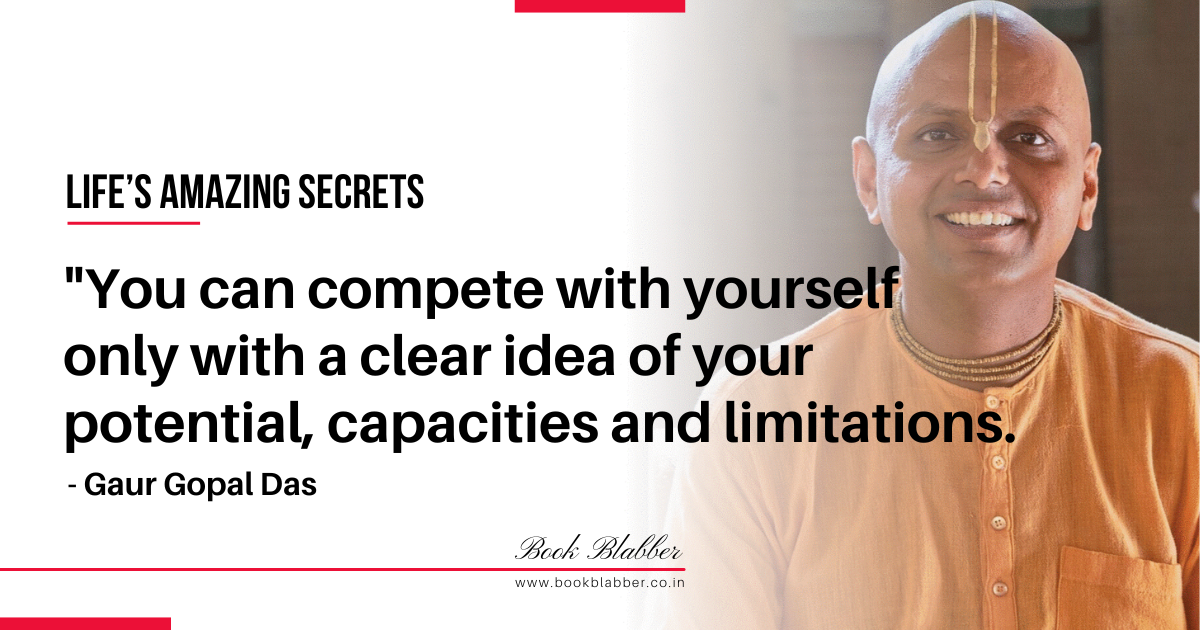 28) If God were to reveal that talent to us straight away, from the very day we were born, there would be no excitement in our journey.
29) It's better to constantly work hard on self-improvement to achieve excellence.
You'll also love these lovely life quotes from Get Epic Shit Done
30) What we love to do and what pays the bills can be the same if we really work on ourselves.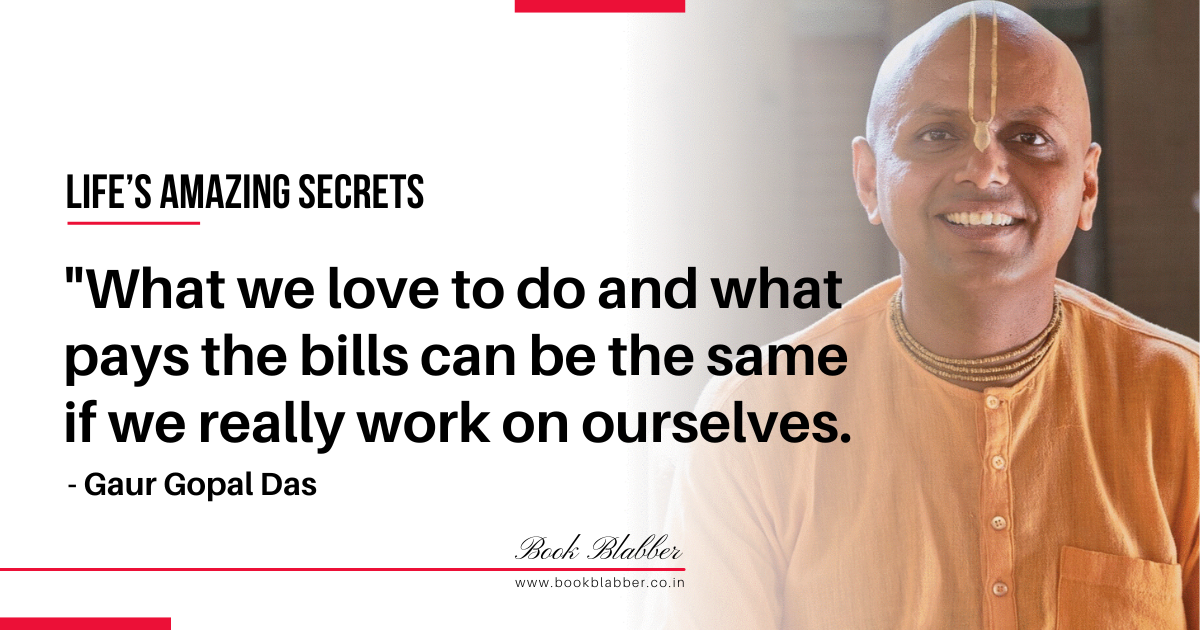 31) If you practise spirituality, you are satisfied with achieving the bare minimum. You know that things don't bring happiness.
32) When it comes to working hard with the aim of serving others, you shouldn't be satisfied. Things can be used to uplift humanity.
33) Spirituality does not kill our ambition; it redirects it towards the service of others.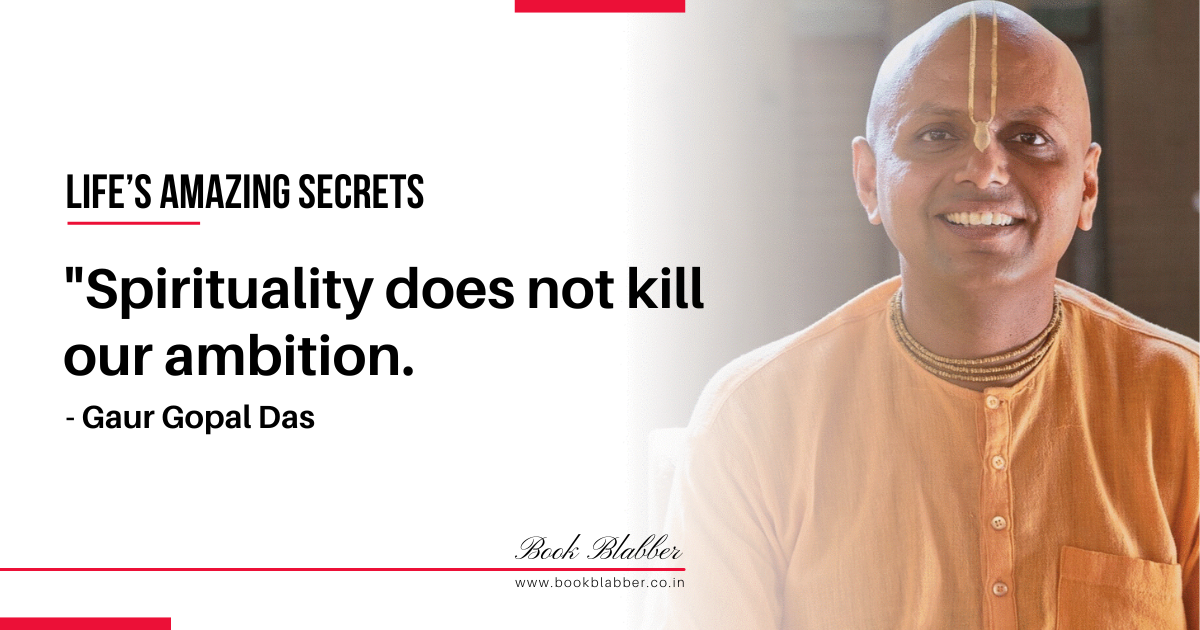 34) If we have the ambition and the capacity to achieve more, we must fulfil our potential, not suppress it by force.
35) Spiritual people don't intentionally harm others, nor do they cheat others in business. At the same time, they don't behave timidly. Humility doesn't mean you're a pushover, it means you understand how to behave properly in all scenarios.
36) It is character that shines bright when words fail to do so. Spirituality helps develop good character.
37) The purpose of everyone's life at the core: to share, give and contribute to others. You can be completely selfish, completely selfless or any of the combinations in between.
38) Adding a spiritual element to our seva (service) can make it more fulfilling.
39) Be like an ice-cream and a candle: Enjoy your life before it melts and give light to others before it melts.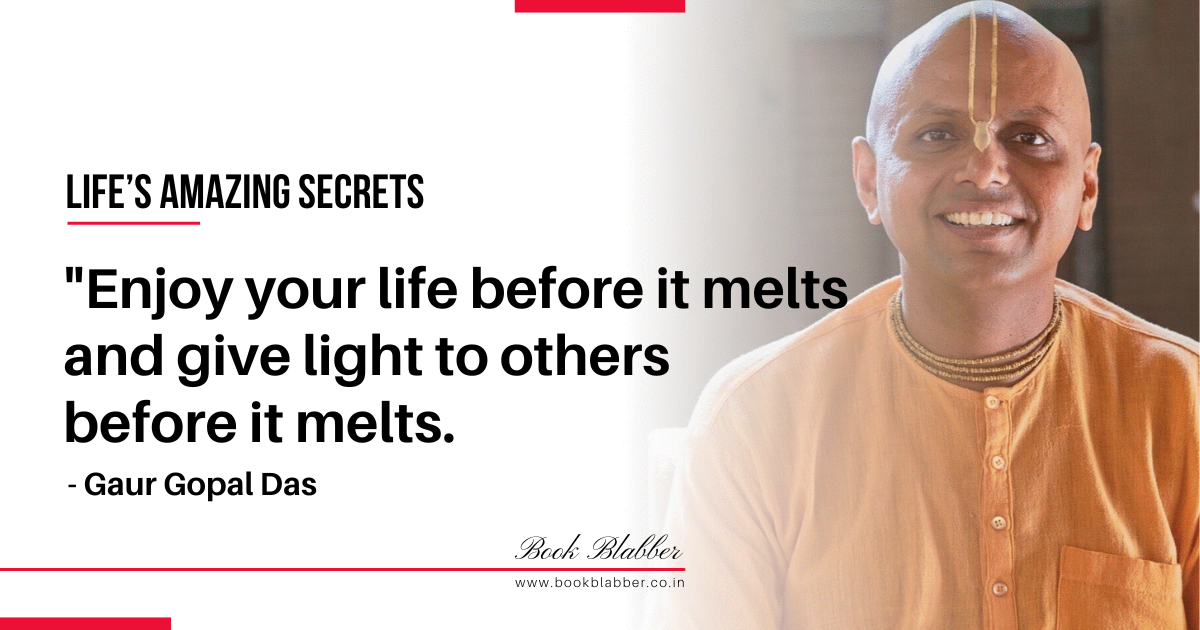 ---
And those were all the Life's Amazing Secrets quotes I've for you.
Liked it?
Join Book Blabbers WhatsApp group to bond over books, memes and quotes.
Subscribe to Book Blabber's Bulletin to get book summaries, reading tips and occasional hugs in your inbox.