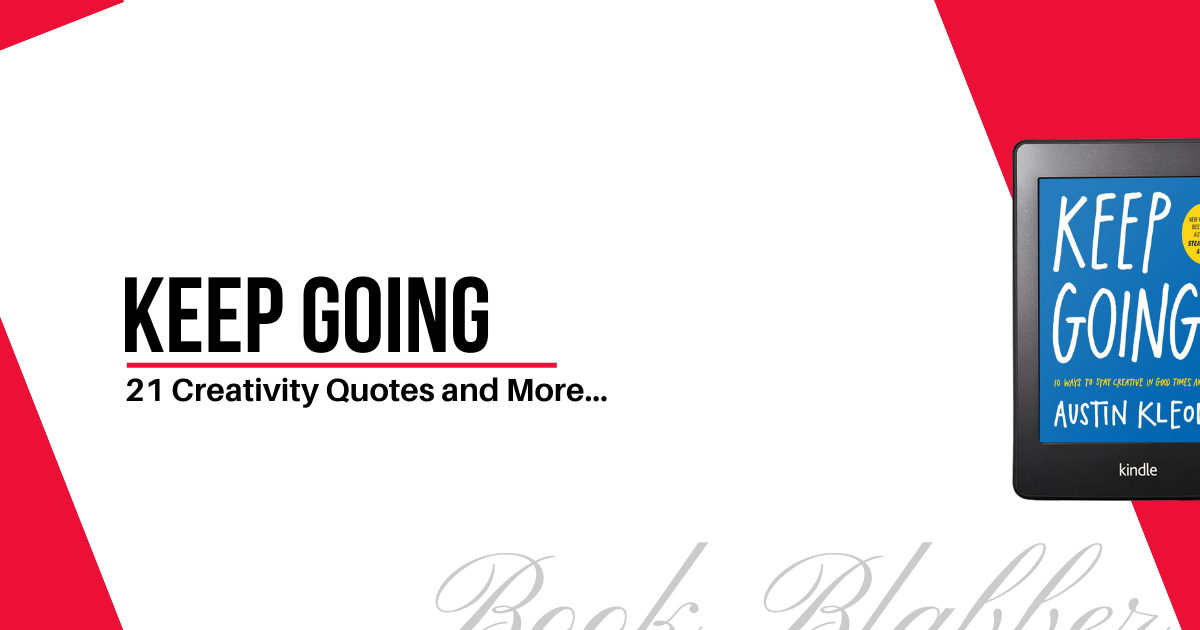 For creative professionals, Austin Kleon's books are similar to guides. The books Steal Like an Artist, Show Your Work and Keep Going are parts of a creative bible. They guide you to be creative and grow as a creative professional.
So, what is Keep Going about?
Keep Going is all about being creative, focused and true to yourself – for life. This article compiles all the Austin Kleon Keep Going quotes to fuel your creative brain.
---
Check the other articles in this three-part creativity motivation quotes by Austin Kleon:
---
Let's check them out.
1) Creative life is not linear. It's more like a loop or a spiral.
2) Yesterday's over, tomorrow might never come, there's just today and what you can do with it.
3) A daily routine will get you through the day and help you make the most of it.
If you would like the full book summary, check:
10 Ways to Stay Creative in Good Times and Bad
4) The important thing is to make it to the end of the day, no matter what.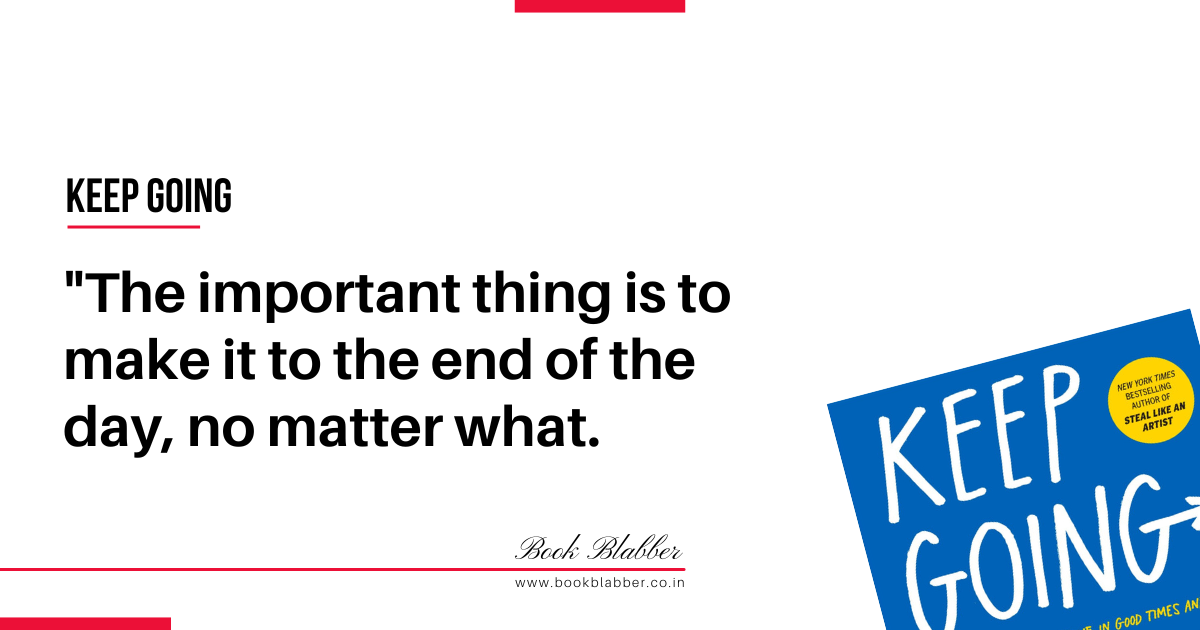 5) Be connected to others in order to be inspired and share your own work.
6) Make a daily appointment to disconnect from the world to connect with yourselves.
7) Saying "no" to the world can be really hard. But sometimes it's the only way to say "yes" to your art and your sanity.
8) Forget the noun, do the verb. Don't focus on what you're trying to be. Instead, concentrate on the actual work you need to be doing.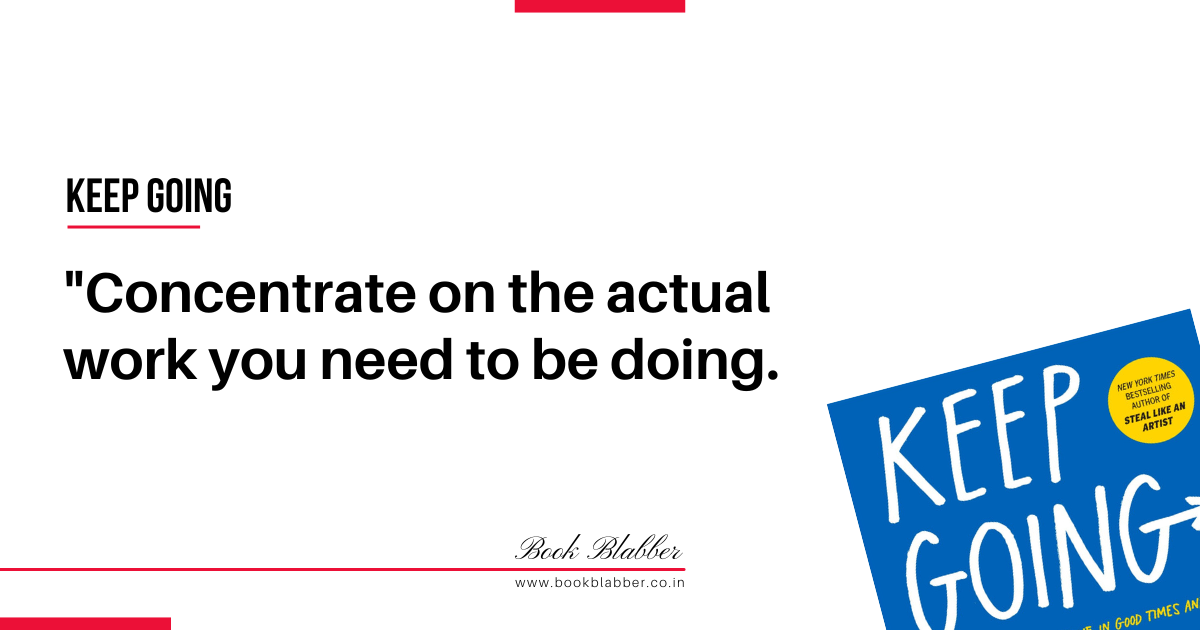 9) Play. It is the work of a child; and an artist too.
10) Pick somebody special in your life and make something special for them.
11) Everything you need to make extraordinary art can be found in your everyday life.
12) If you want to change your life, change what you pay attention to.
13) The world doesn't necessarily need more great artists. It needs more decent human beings.
14) Uncertainty is the very thing art thrives on.
15) Be open to possibility and allow yourself to be changed.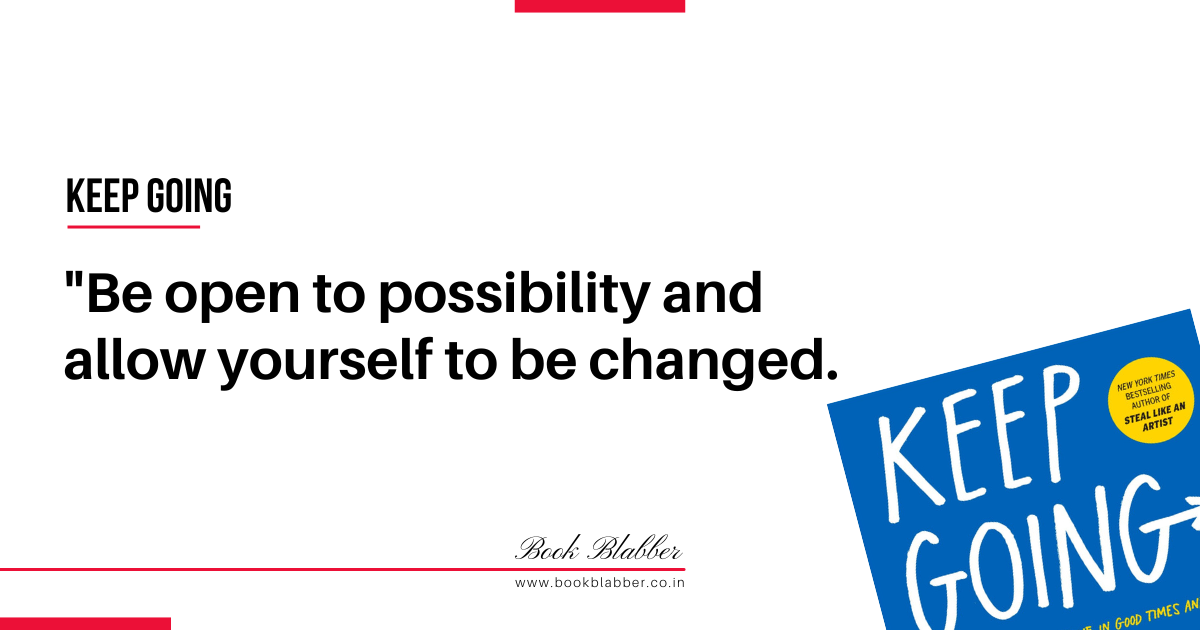 16) Be in an environment in which you can try out all sorts of ideas and not be judged for them.
17) Interact with people who don't share your perspective. Consider hanging out with those who aren't like-minded as like-hearted.
18) Maintain a balance in between chaos and order in the workspace. Keep your tools organised and your materials messy.
19) Demons hate fresh air
20) Pay attention to the rhythms and cycles of your creative output and learn to be patient in the off-seasons.
21) Every day is a potential seed that we can grow into something beautiful.
---
And those were all the hard work and creativity quotes from the book.
Liked it?
Join Book Blabbers WhatsApp group to bond over books, memes and quotes.
Subscribe to Book Blabber's Bulletin to get book summaries, reading tips and occasional hugs in your inbox.