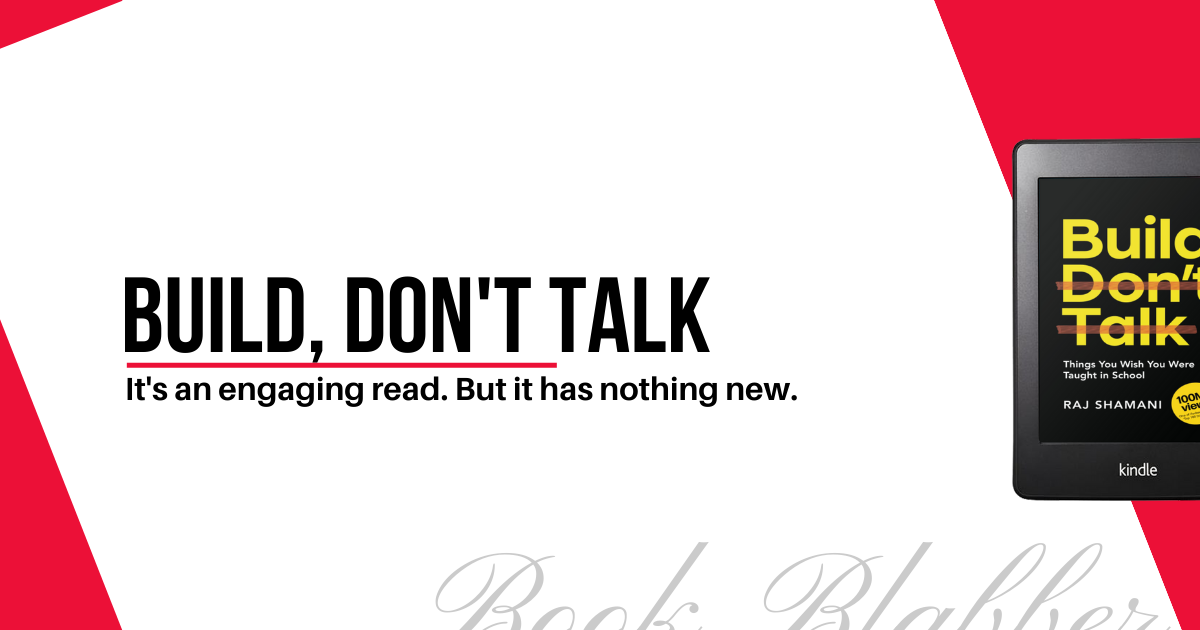 At Page 11 of Build, Don't Talk, Raj Shamani mentions:
"I know suck at writing […] Then how am I writing this book, you ask? Simple: I hired a ghostwriter to write this book for me. […] I just want my thoughts to reach you – I don't care who is writing them down."
And there I had the feeling that I'll like reading this book. I did. It's an engaging read. But it has nothing new.
My Rating:

❤️❤️❤️🤍🤍

"It's an engaging read. But it has nothing new."
Check Build, Don't Talk on Goodreads
---
Raj Shamani is a content creator, keynote speaker and social media influencer. And he has built his business empire around those skills.
His book – Build, Don't Talk – is an extension to it.
As he mentions in the book, this is another addition to his sources of income, after speaking, consulting and other gigs.
Let's get into this Build, Don't Talk review to know what it is.
What's Raj Shamani's Build, Don't Talk about?
The book Build, Don't Talk is your regular business motivation book, packaged in a relatable way. He hits the pain point of how most people struggle after their education… how students lack the practical skills needed to thrive.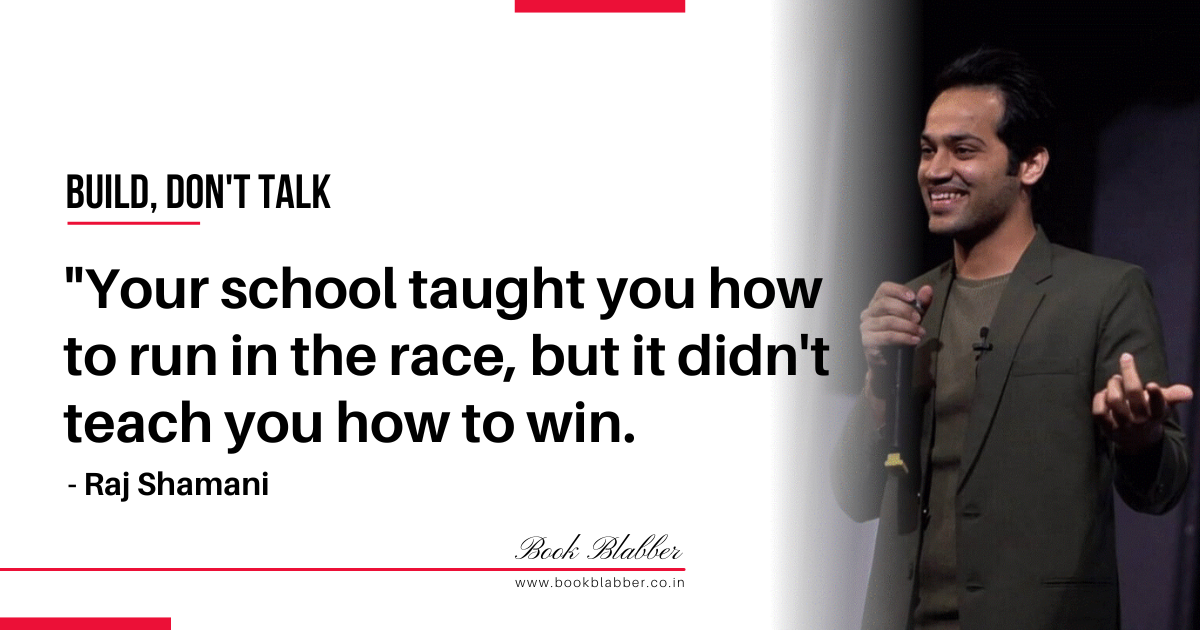 It's packed with useful and effective advice to help you win the race.
Read these 55 quotes from Build, Don't Talk
Raj has taken stories from his own journey as a social media influencer and poured them into this book. You can feel as if he's talking to you from a stage, motivating you to build something. To put that idea in motion and put consistent effort into it.
He isn't at all pushing. In fact, Build, Don't Talk feels as if a friend got up on stage and is now, sharing about himself. Raj is just sharing his stories and learnings.
The book is divided into short chapters, each topic no longer than 3-5 pages (a few 10). At no point you'll find yourself bored.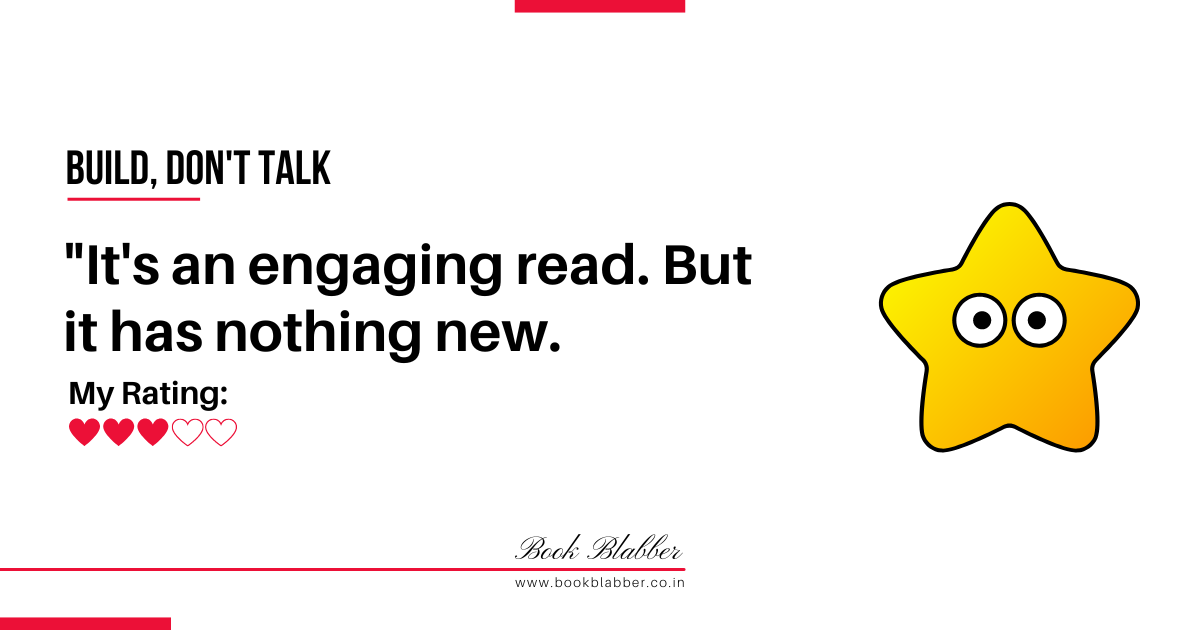 To read or not to?
I had a hard time deciding whether to recommend it or not.
It's an interesting read. You can read the book in a single sitting. It's that engaging. It would be an excellent read for entrepreneurs and content creators.
But I'd ask you to take his advice (or suggestions) with a pinch of salt. I don't subscribe to many of his thoughts.
The book has nothing new or revolutionary that you haven't heard earlier. Still, it's a good read. It reinforces the lessons taught by many leaders earlier.
---
And that's all I would like to say in this Raj Shamani book review.
Liked it?
Join Book Blabbers WhatsApp group to bond over books, memes and quotes.
Subscribe to Book Blabber's Bulletin to get book summaries, reading tips and occasional hugs in your inbox.