philosophy books
23 Best Quotes from Almanack of Naval Ravikant for Wealth and Happiness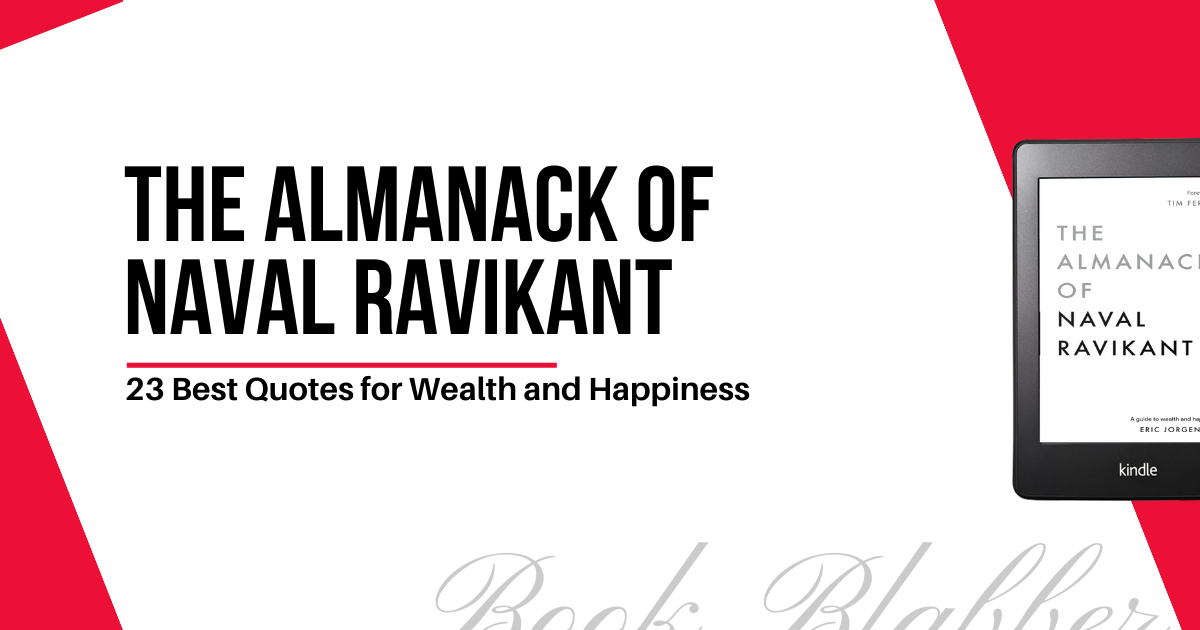 The Almanack of Naval Ravikant has been on my reading list right after I came across Naval. It was last year, on Twitter. And today, I'm sharing The Almanack of Naval Ravikant quotes from the book.
The book is a mishmash of his ideas, philosophy and business mindset. It has his tweets and other thoughts conveyed during various events. It's a guide to wealth and happiness for new entrepreneurs and startup founders.
Check The Almanack of Naval Ravikant on Goodreads
Get a glimpse of Naval's mindset with the best Almanack of Naval Ravikant quotes here. These include Naval Ravikant quotes on happiness, Naval philosophy thoughts and his quotes about building wealth, among others.
But first…
What is the Almanack of Naval Ravikant about?
The book Almanack of Naval Ravikant: A Guide to Wealth and Happiness talks about business, wealth and life balance. It also has Naval's stoic thoughts on being happy, motivated and resilient. You'll find some of the best quotes from The Almanack of Naval Ravikant here.
Check these 34 quotes from The Daily Stoic
Who wrote Almanack of Naval Ravikant?
The Almanack of Naval Ravikant is written by Eric Jorgenson. He curated Naval's tweets, essays and interviews on wealth and happiness, and published them as this downloadable book available for free. The book has some of the best Naval Ravikant quotes about life, wealth, happiness and others.
The Almanack of Naval Ravikant Best Quotes
Now, let's check out the quotes from Almanack of Naval Ravikant:
On Building Wealth
1) You will get rich by giving society what it wants but doesn't yet know how to get. At scale.
2) Learn to sell. Learn to build. If you can do both, you will be unstoppable.
3) Productize yourself.
4) The most important skill for getting rich is becoming a perpetual learner.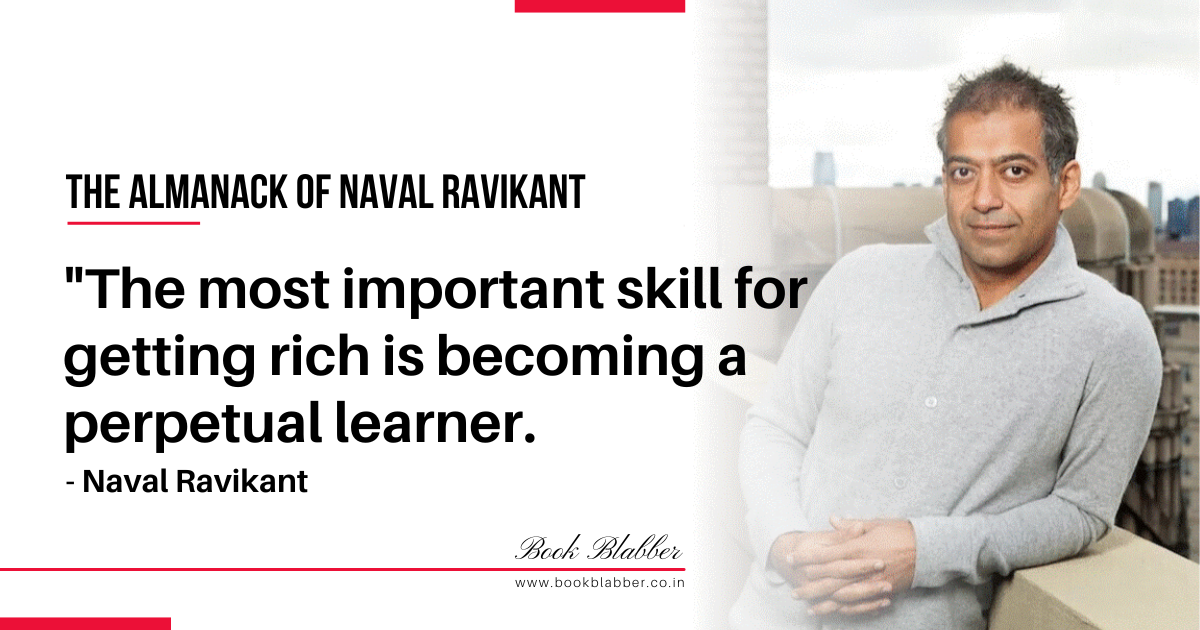 5) When you find the right thing to do, when you find the right people to work with, invest deeply.
Also Read: 42 Best Quotes from How to Win Friends and Influence People
6) Follow your intellectual curiosity more than whatever is "hot" right now.
7) When you do things for their own sake, you create your best work.
8) The only way to truly learn something is by doing it.
On Building Judgement
9) The more desire you have for something to work out a certain way, the less likely you are to see the truth.
10) It's only after you're bored you have the great ideas.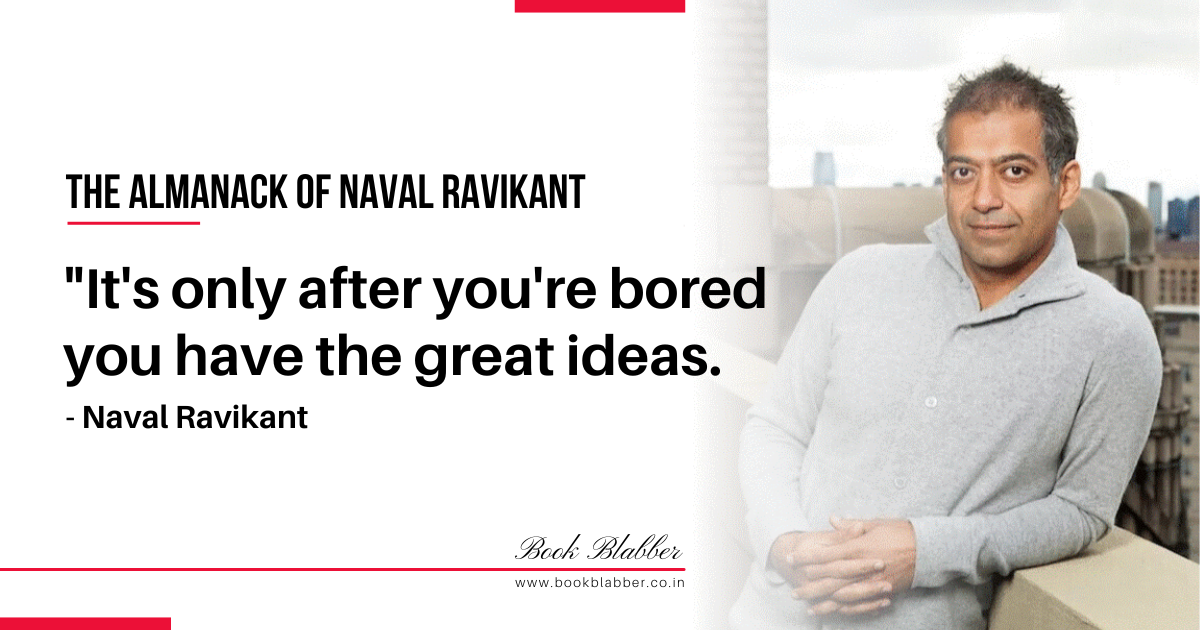 11) Read what you love until you love to read.
12) To think clearly, understand the basics.
On Learning Happiness
13) Happiness is when you remove the sense of something missing in your life.
14) Happiness is a choice you make and a skill you develop.
15) Desire is a contract you make with yourself to be unhappy until you get what you want.
Also Read: 39 Motivational Quotes by Gaur Gopal Das
16) Doing something because you "should" basically means you don't actually want to do it.
On Saving Yourself
17) To make an original contribution, you have to be irrationally obsessed with something.
18) If you're willing to make a short-term sacrifice, you'll have the long-term benefit.
19) Meditation is turning off society and listening to yourself.
20) The greatest superpower is the ability to change yourself.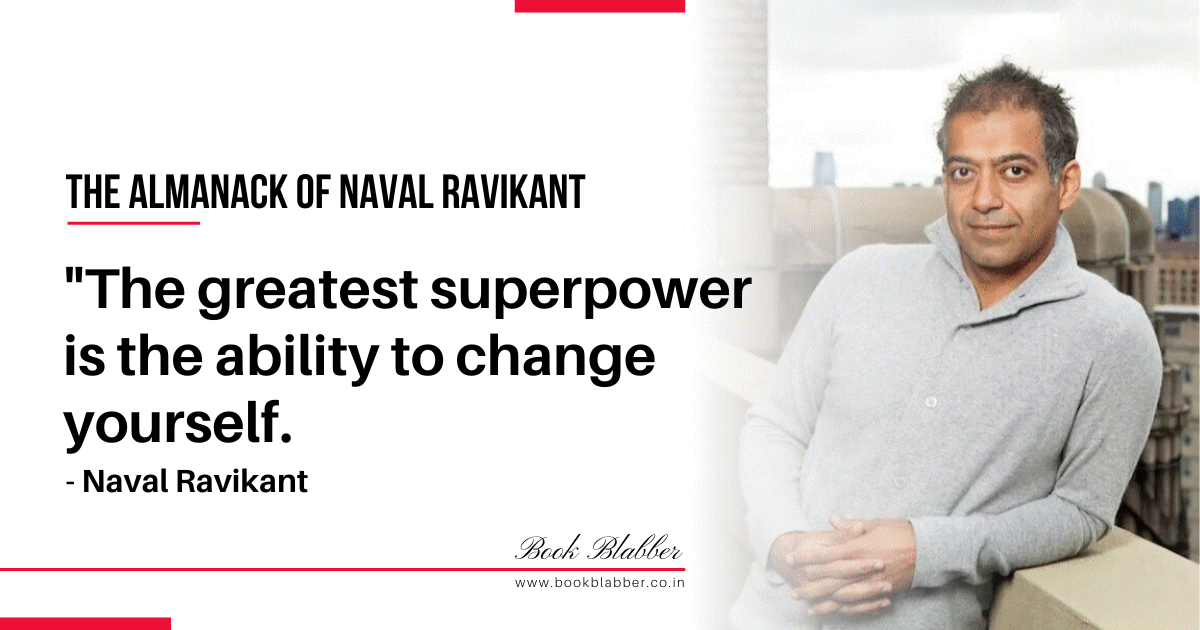 On Philosophy
21) You have to find your own meaning. Anything else is nonsense.
22) Inspiration is perishable - act on it immediately.
23) The best book is the one you'll devour.
Also Read: 29 Lessons from Four Thousand Weeks Book
---
And those were all the quotes from Almanack of Naval Ravikant book that I liked. These are the best Naval quotes one can find on the Internet.
Liked the article?
Join Book Blabbers WhatsApp group to bond over books, memes and quotes.
Subscribe to Book Blabber's Bulletin to get book summaries, reading tips and occasional hugs in your inbox.