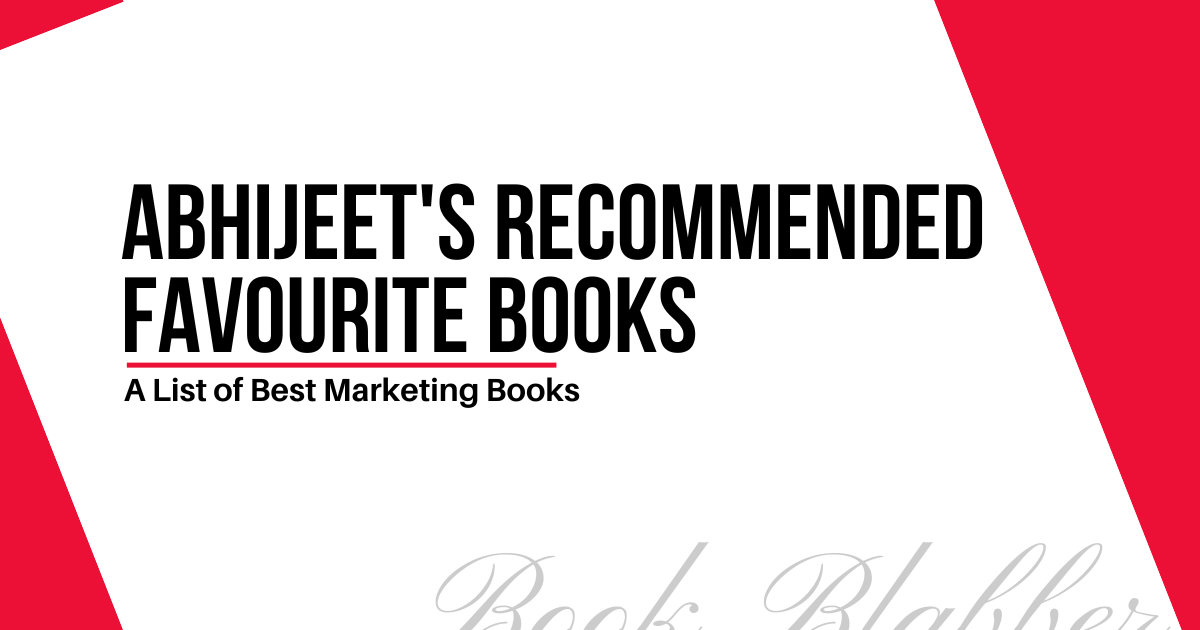 Heyaa, it's Abhijeet. The Book Blabber.
Here I'm listing my favourite classic marketing books. I know the marketing field is constantly evolving, and it's important to stay ahead of the curve with latest tips and tricks. Still, the lessons in these books have stood the test of time over and over again.
These marketing book recommendations are based on what I read and tested as a content writer and marketer.
Check my other book recommendations here
If you're looking for books on marketing, start with the list below. In no particular order.
Let's dive in.
Be Social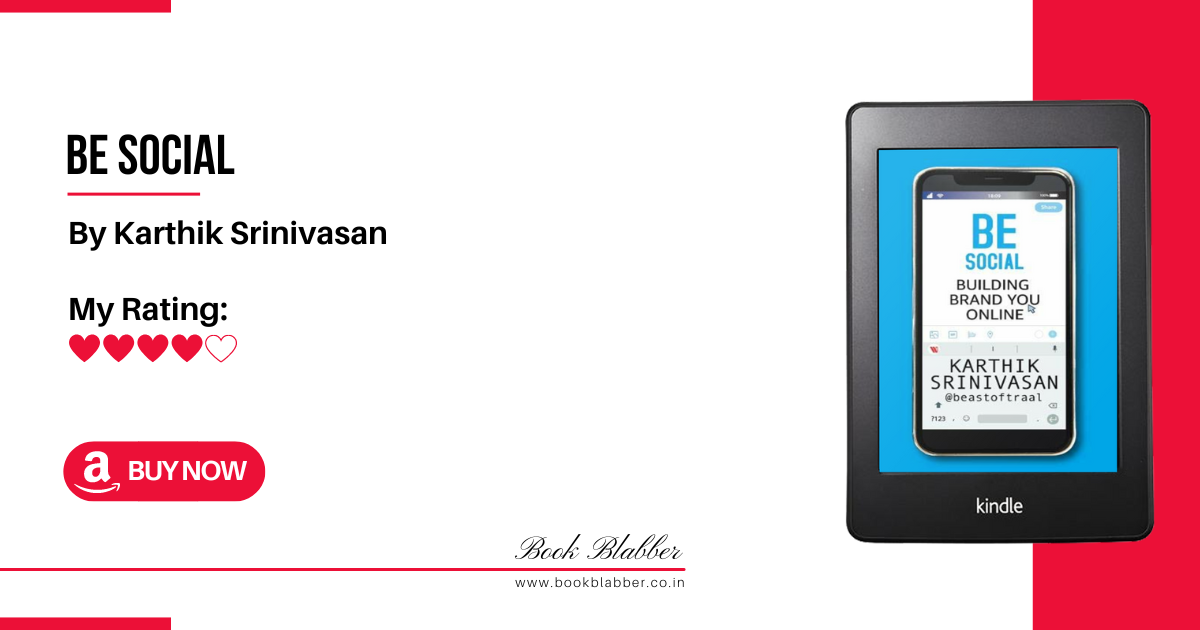 Be Social is your guide to build a personal brand on various social media platforms. It's for entrepreneurs and freelancers who want to establish their authority online.
The book gives you an insight into what it's like to be social online.
It explains how social media websites work and how to exploit the features to strengthen your online presence. It includes a lot of practical advice to show how others are being social.
You'll learn how to harness the power of social media.
Branding on a Shoestring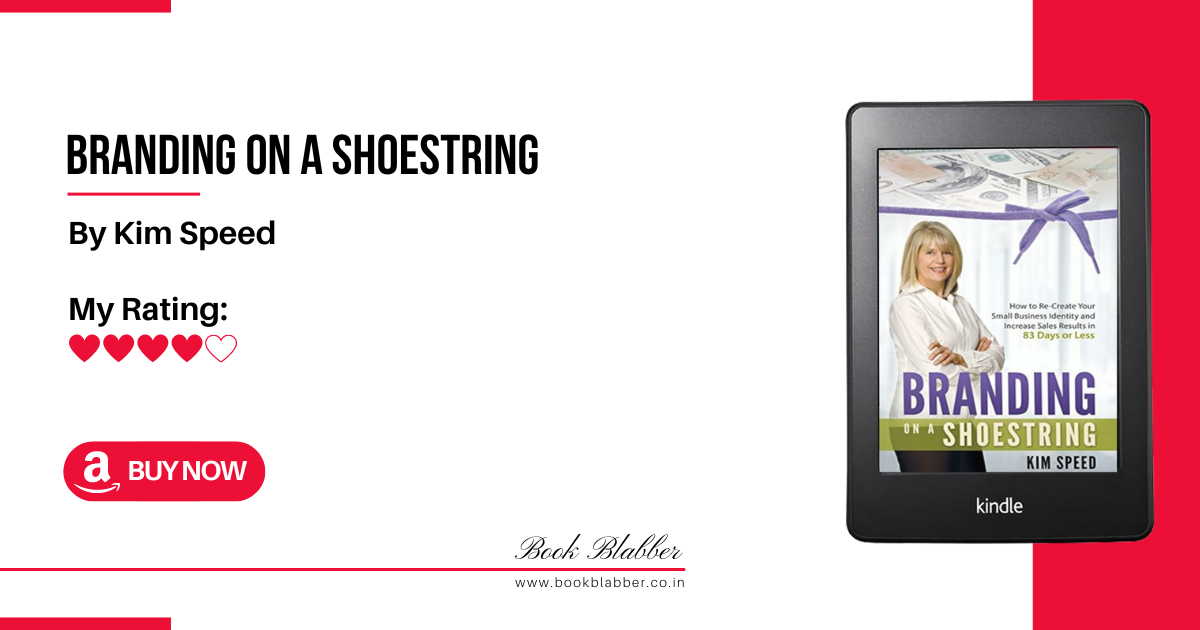 Branding on a Shoestring is all about trying to understand what a brand wants to communicate with customers. It will help entrepreneurs, small business owners and freelancers improve their brand identity.
If you want to be the most authentic version of yourself, the book is for you. It has the whys and hows of having a unique voice, look, and a way of doing things
It's a great resource for anyone who wants to improve their business.
You'll learn about having a good target market, positioning, messaging, and other essentials of brand and branding.
Buy Branding on a Shoestring on Amazon
Additional Read: Book summary of Branding on a Shoestring
Fast, Cheap and Viral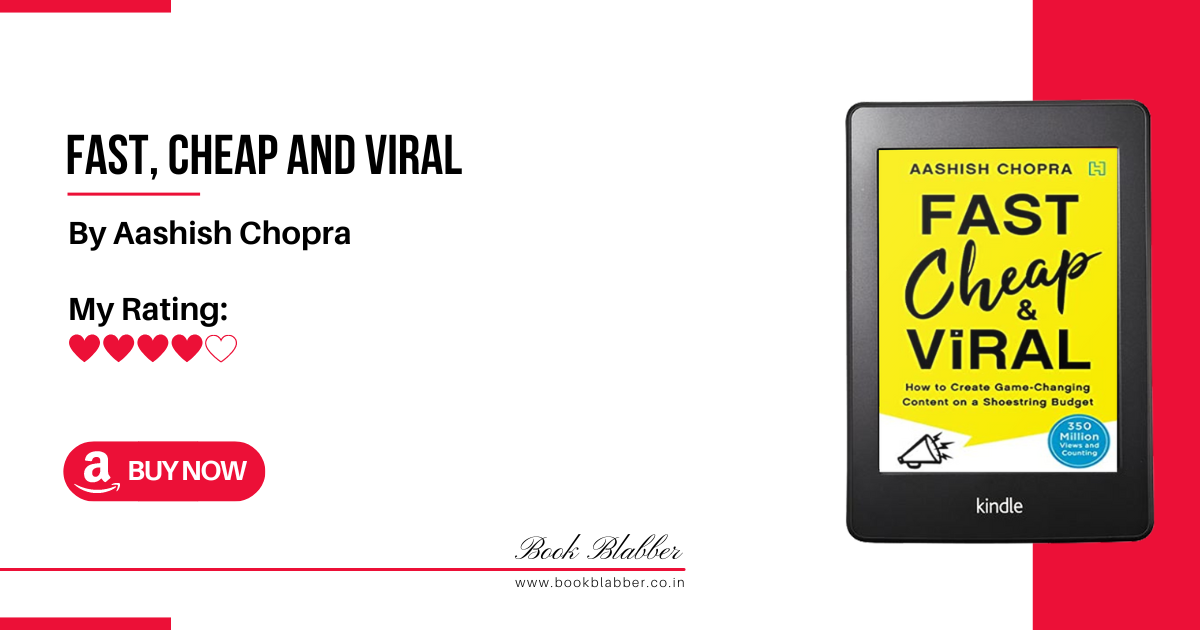 Fast, Cheap and Viral is full of implement-worthy tips and strategies right out of the book. It's a great book for bloggers and content creators who want to market themselves on a shoestring budget.
In the book, Aashish has shared the secret behind his viral videos. And you get step-by-step instructions for creating your own viral video.
He emphasizes on the importance of storytelling and how to do it. He explains how to drive engagement and push organic growth through share-worthy content.
It's a short and fun read. And you can replicate his tips to all forms of content.
Buy Fast, Cheap and Viral on Amazon
Additional Read: 11 Quotes from Fast, Cheap and Viral
Making Your Website Work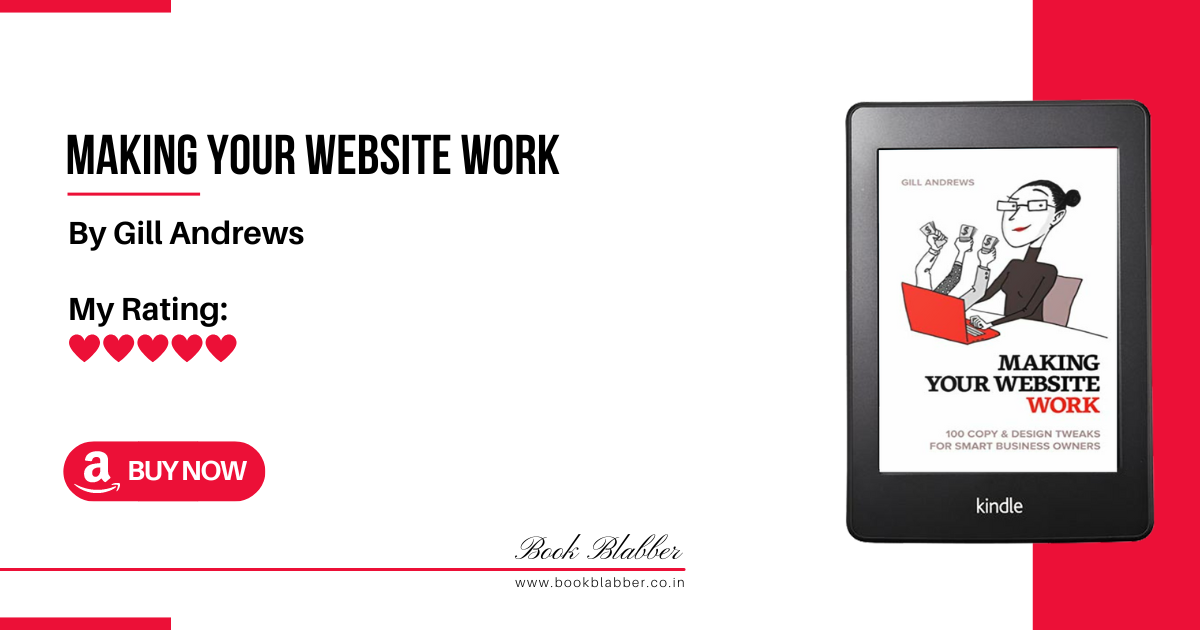 Making Your Website Work is written keeping in mind the business owners who take care of their website themselves.
It's a must-read for copywriters, UI designers, and website developers, too.
Gill has provided 100 actionable tips to improve lead conversions on your website. Whether you want more customers, followers or subscribers, you can make your website work.
You will learn how to structure a working homepage and spot and fix vague copy. You'll also understand how to create good call-to-action buttons and place them at the most ideal places.
Buy Making Your Website Work on Amazon
Purple Cow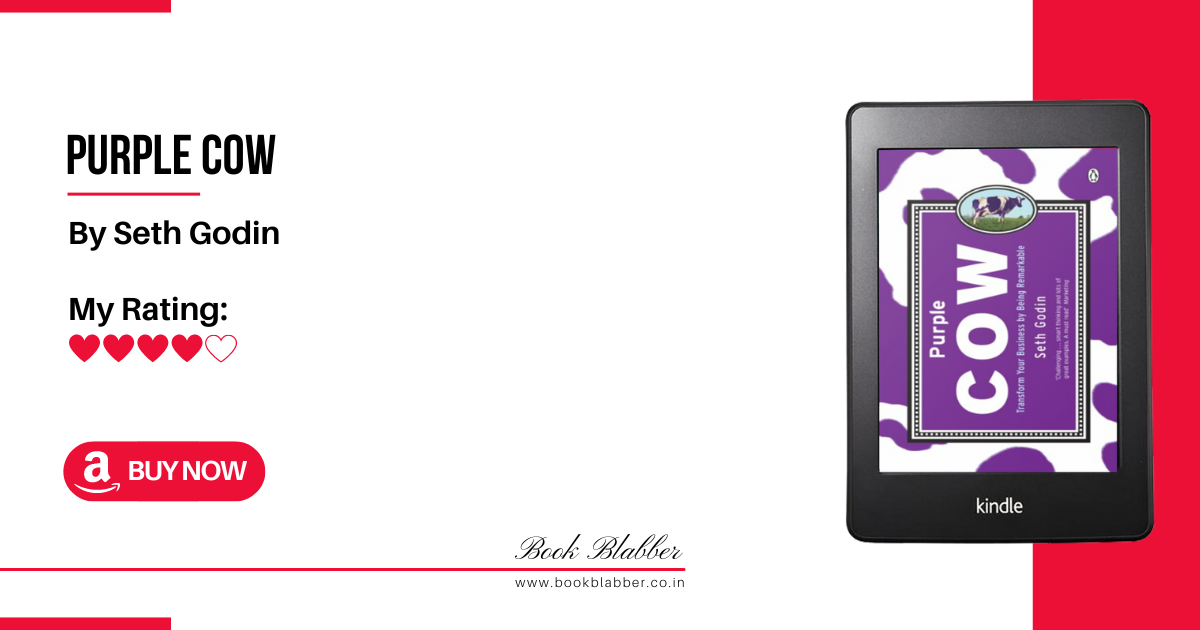 Purple Cow is for someone who wants to create and market something noticeable. It shows how to sell ideas that are worth marketing.
It's a great read for business people, and startup founders. You'll learn about many companies that have been wildly successful.
And it's a manifesto for marketers.
The book also has explanations about why some companies succeed and others fail. If you're an entrepreneur, you should read this book. It will take you in the direction to success.
Additional Read: 12 (plus 1) Lessons Learnt from Purple Cow
Talking to Humans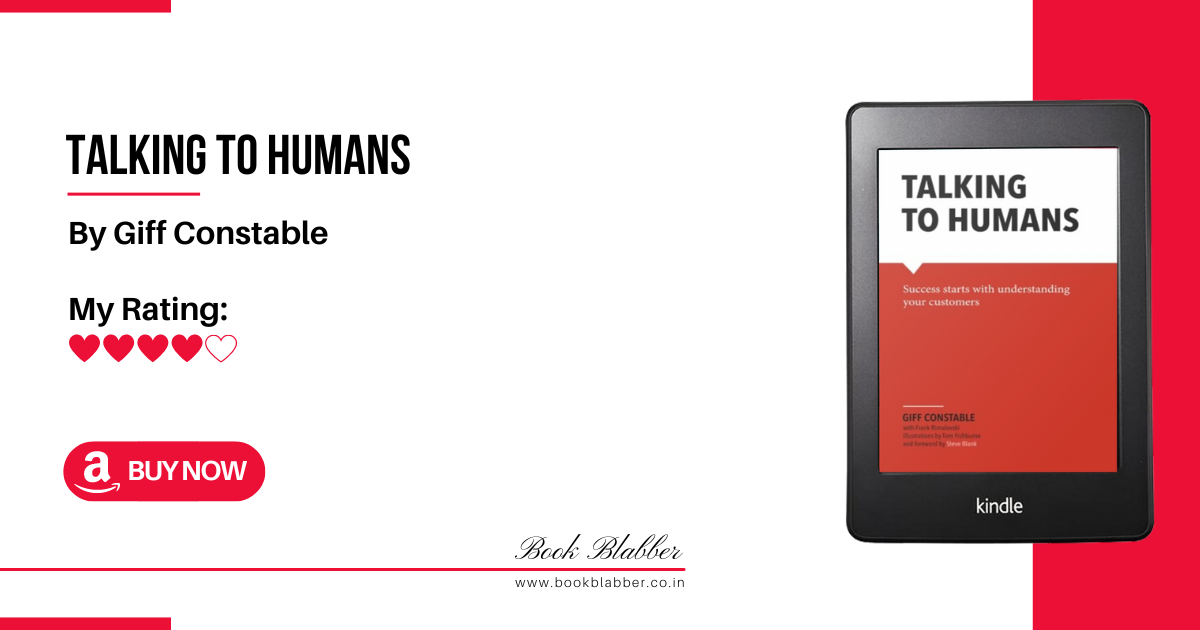 Talking to Humans is about, well, human interactions. If you want to understand how to talk to humans, then you'll find it quite praise-worthy.
It's a guide for marketing research and product development. It's about the art and science of communicating with your customers and prospects.
Giff provides insights on customer interviews and analysis of the gathered data through real-life scenarios.
It's a perfect resource for marketers, product managers and startup founders. Whether you're launching a new product or service or improving an existing one, this book helps.
Buy Talking to Humans on Amazon
They Ask You Answer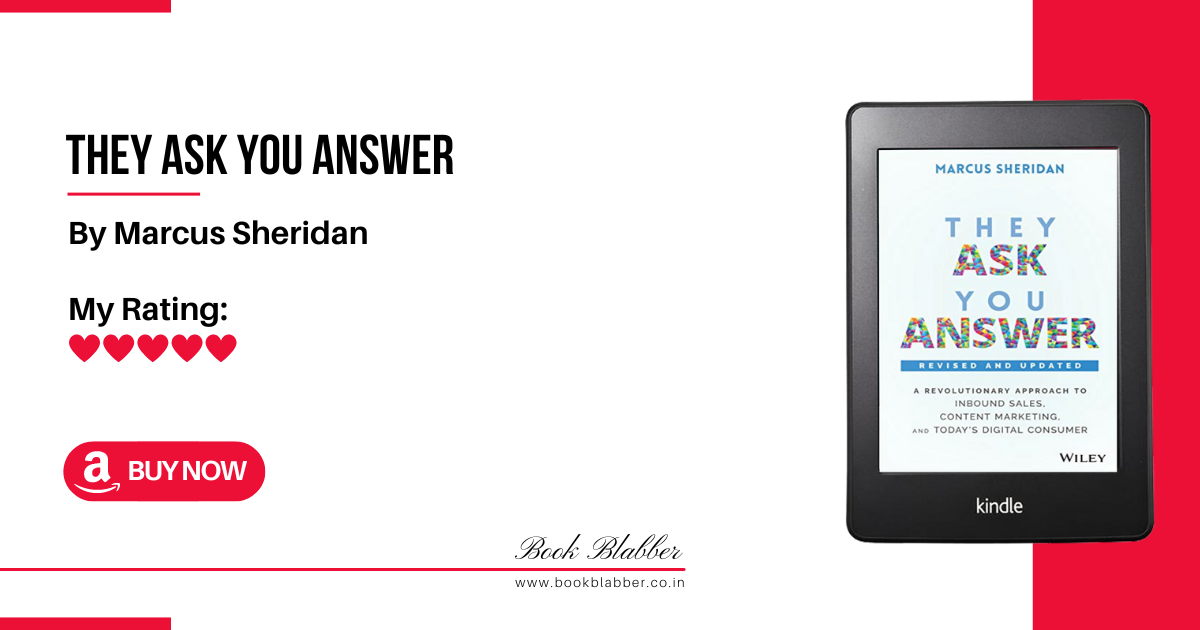 They Ask You Answer shows how much inbound content marketing can help in improving your sales. Entrepreneurs, marketers and salespeople, all will find this book relevant.
In the book, Marcus shows the potential of answering your customers' questions, in advance.
It provides a comprehensive roadmap to creating content. Content that's valuable to your customers and helpful to your employees. It's a must-read.
You'll learn how to keep content at the centre of marketing and sales. And how to structure an effective inbound content strategy to bring customers. You don't have to try and sell to them.
Buy They Ask You Answer on Amazon
Building a Story Brand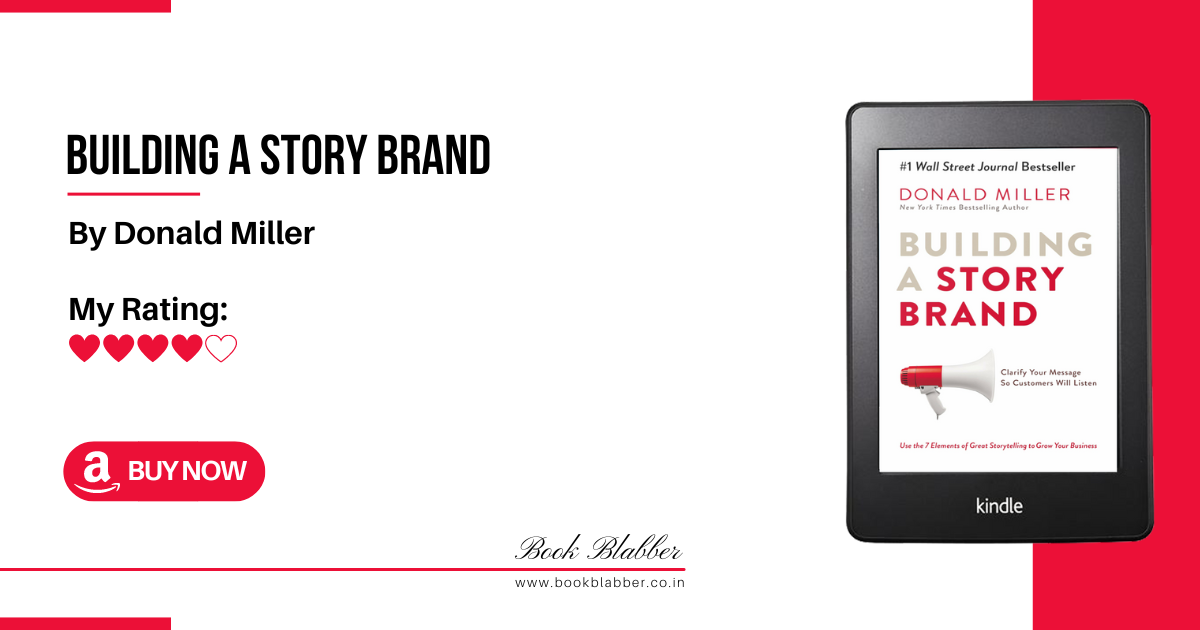 Building a Story Brand is for entrepreneurs, marketers and storytellers. In the book, Donald has given insights into how to create memorable stories and brand messages. Throughout the book, he has compared the process of business storytelling with that of an engaging movie. And that's how a story should be.
The book covers the basics of storytelling, and how to tell a story to an audience. It's an excellent resource for business and marketing, to build a compelling brand story.
Buy Building a Story Brand on Amazon
Founder Brand
Founder Brand is a book for startup founders and marketers. Dave has talked about the power of a brand that's built around the founder's vision. This book has tips to show how the founder's personal brand can improve the public perception of their startup.
The book is an important resource to entrepreneurs who want to make a difference. It demonstrates through examples how a founder brand can help build credibility.
Additional Read: Founder Brand book summary
Pandeymonium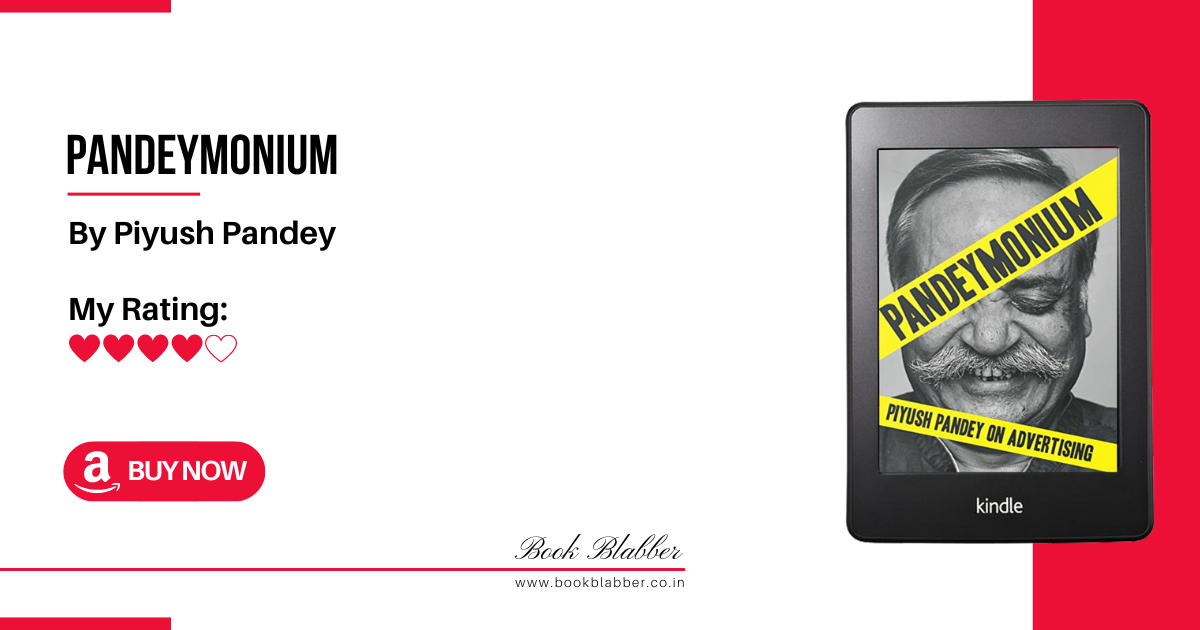 Pandeymonium is a book for storytellers and advertising and marketing professionals. It contains a lot of stories and examples from the best ads of Piyush. He has taken out the best practices from his many years of experience in advertising and marketing and presented them in the book.
It's a collection of practical methods that can help you improve your work. He has shown how he uses storytelling in advertising.
Additional Read: 35 Piyush Pandey Quotes from Pandeymonium book
The 1-Page Marketing Plan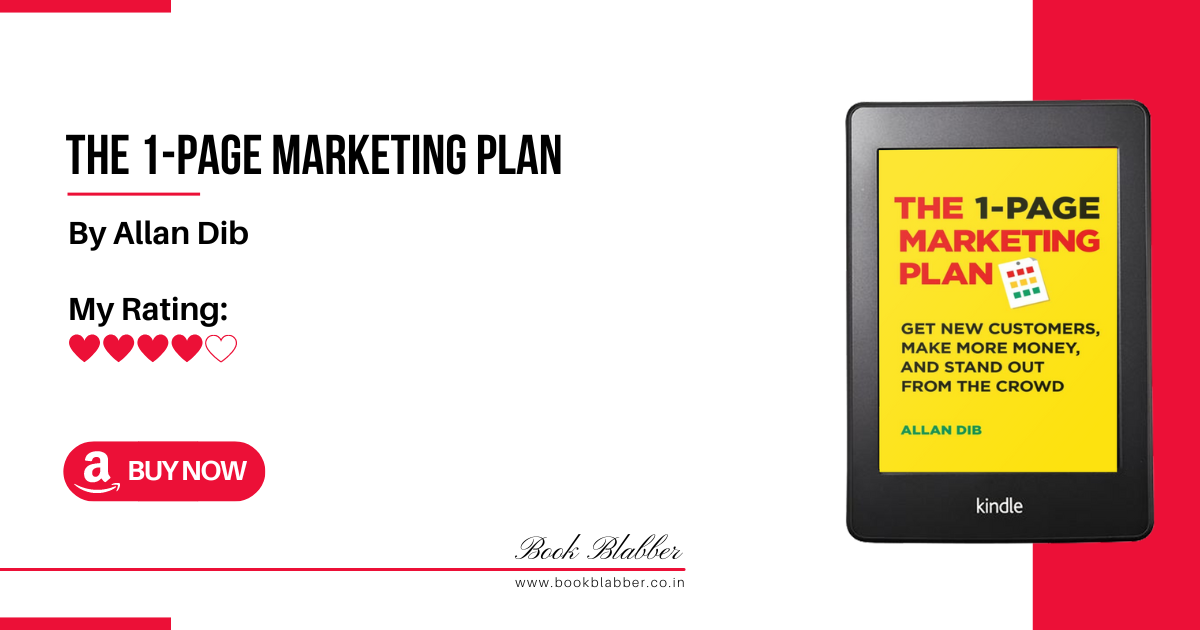 The 1-Page Marketing Plan is for small businesses and marketers. It's a simple guide that outlines a failproof marketing plan. Allan has tried to include as many details as possible in the book and explain each one step by step.
Whether you're starting a new business or trying to grow an existing one, this book can help. It includes the best ideas to make your business stand out and be remembered.
Buy The 1-Page Marketing Plan on Amazon
Additional Read: Effective Marketing Strategies from The 1-Page Marketing Plan
The Mom Test
The Mom Test is a quick, practical guide about talking to customers. It focuses on the practical approach instead of theories and best practices.
It's a walkthrough of the interviewing process, how to find and approach a customer, how to take notes, and how to implement the conversation into building a real product. Rob squeezed the entire customer interview process into this practical handbook of customer conversations.
Absolutely recommended for startup founders and product managers. It's short and easy to read.
More from The Mom Test:
38 Mom Test Quotes and Rules to Abide By
Positioning
Positioning describes an approach to creating a "position" in a prospective customer's mind. A position that reflects the company's own strengths and weaknesses as well as those of its competitors. It's essentially a book on advertising/marketing/branding, though.
The book is pragmatic. It explains the theory with examples but it also gives specific lessons about varied scenarios. Even though the examples are from the 1990s and earlier, Positioning is extremely insightful.
It's a must-read for startup founders, product managers and marketing/sales professionals.
Additional Read: 37 Lessons to Learn from Positioning Book
Contagious
vhgj
Contagious is like a case study of various viral products and campaigns, and how they did so. If you've wondered why certain stories get shared or videos go viral, Contagious explains why. It shows how to leverage the concepts to craft contagious content.
The book offers insights into different real-life examples. It combines groundbreaking research with powerful stories.
It can be a good book for those who are new to marketing psychology. Others can also own a copy of the book, to refer to examples when stuck on a campaign.
Additional Read: 23 Contagious Book Quotes to Understand Why Things Catch On
And with that, I'm wrapping this list up.
Check my other book recommendations here
---
Liked what you read?
Join Book Blabbers WhatsApp group to bond over books, memes and quotes.
Subscribe to Book Blabber's Bulletin to get book summaries, reading tips and occasional hugs in your inbox.