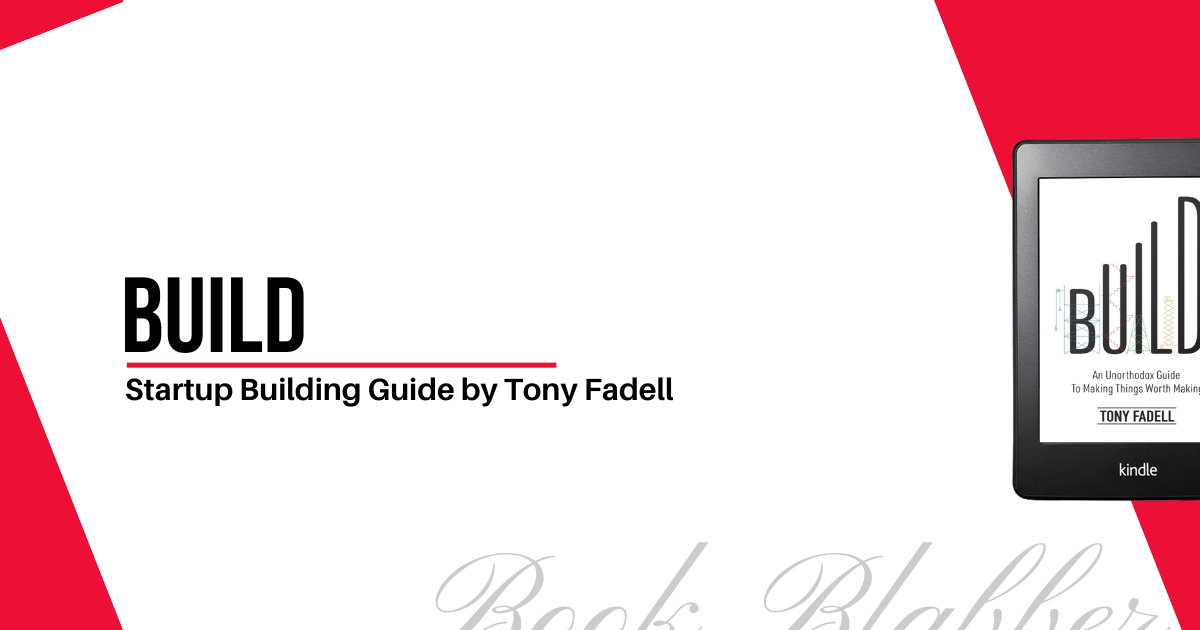 Build is an essential guide to starting a business. It's a step-by-step mindset guide on how to set up a startup company. And it has been a wonderful read throughout. Tony has put together his experiences from Apple, Google, Nest and other companies for this.
The startup guide book is for anyone who wants to create something new: a product, a service or a store. Anyone who wants to find their way through the business world.
Founders will find how to build a startup, how to approach design and what are the common mistakes to avoid when building a startup. It's like an ultimate guide on how to start up a company and run it well.
This business startup guide also answers dilemmas like what career move to make, whether it's time to quit the job, or if your ideas are any good.
Build is definitely, one of the best books on building a startup. And this Build book summary has everything I learnt about building a startup.
Let's dive in.
Build Yourself
No matter how much you learn in school and college, you still need to get the equivalent of a PhD in navigating the rest of the world. To build something meaningful, you have to try and fail and learn by doing.
True learning comes from venturing down your own unique path. Follow your curiosity rather than a business school playbook, and experience the outcomes first hand.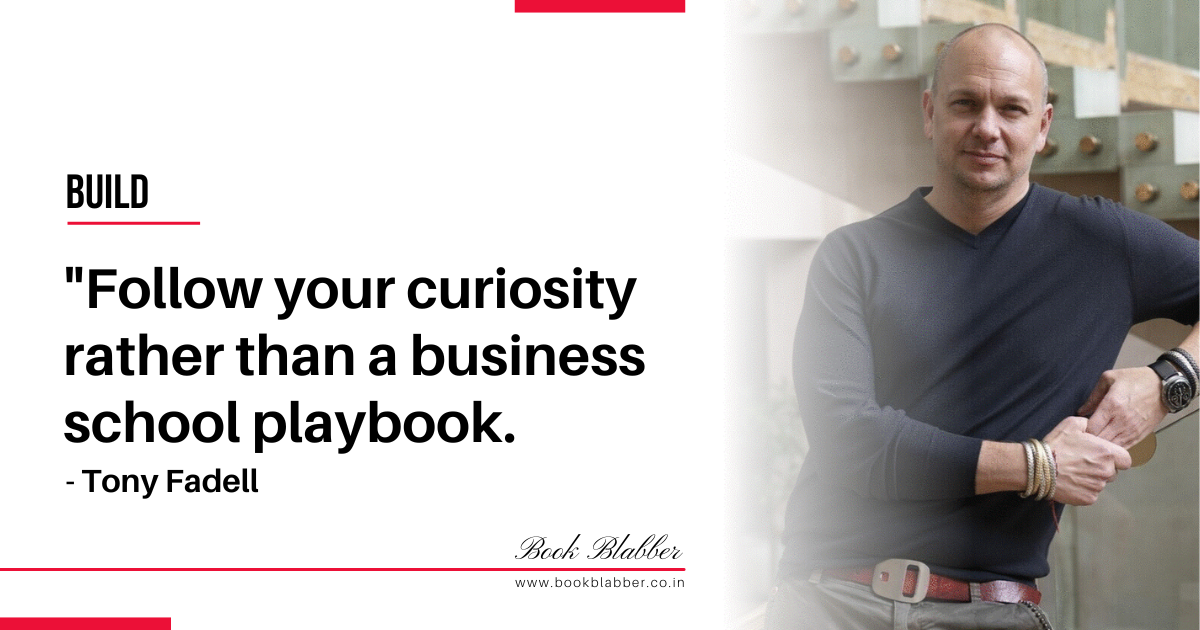 By pursuing your interests, you increase your chances of finding a job you love and building a successful career. And while you do so, seek out experts and initiate conversations. Make a connection. That's the best way to get a job anywhere.
Also, engage with other teams and functions to gain a deeper understanding of your work and contribute to the overall success of the organization.
Check these Startup Founder Quotes from Build
Build Your Career
To build your career (and your business), you need to learn to manage your priorities, trust on data and opinion, and know about people. You must keep track of every kind of people you come across.
If you're considering a managerial role, you must know that you don't have to be a manager to be successful.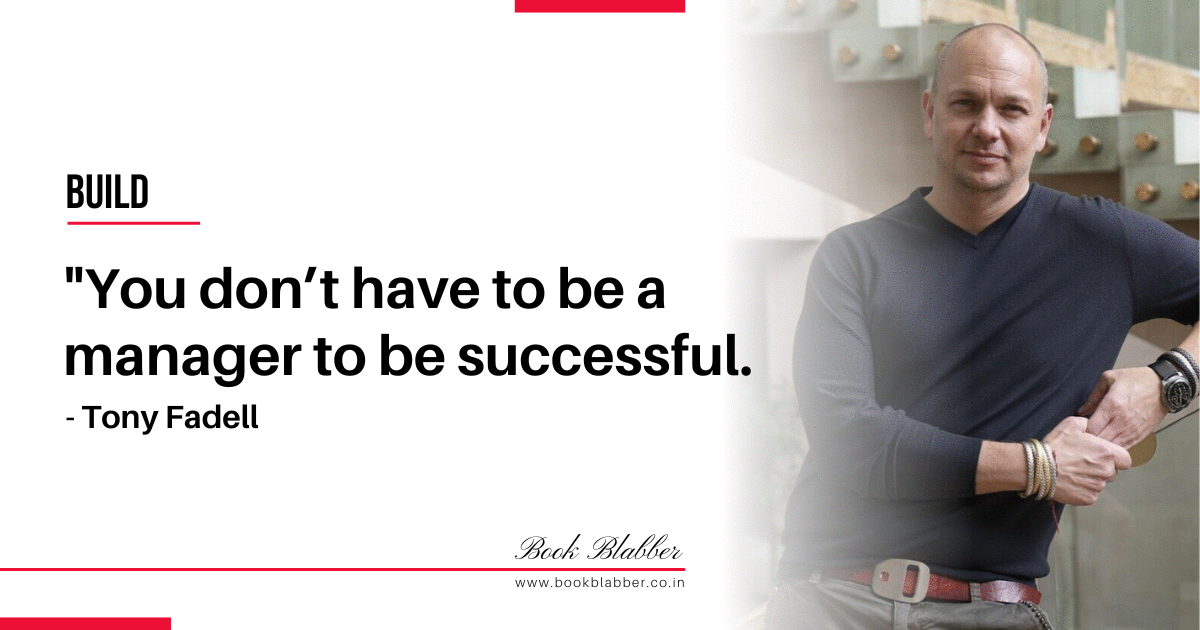 It can be fulfilling if you have a genuine interest in it. But it also means that you'll be shifting from doing the work yourself to supporting and improving the work of others. You'll need to develop new communication skills to excel in this role.
At work, you'll also encounter people who can be very difficult to work with. They can and will screw you and your team over. You must recognise such people and take apt measures to handle their negative impact.
And when things don't work out… quit. Finish what you can, clean up what you can't, and handle things to the next person who's inheriting your responsibilities.
Build Your Product
When you're creating a new product, you should pay attention to each phase in the customer journey. You should build a narrative, take risks and disrupt and evolve as necessary. If you want to build something that actually sees the daylight, put constraints on yourself.
The user journey goes beyond the physical product. And it encompasses various intangible aspects, from marketing to service and support. A good product story appeals to both rational and emotional aspects. It reminds people of the problem being solved.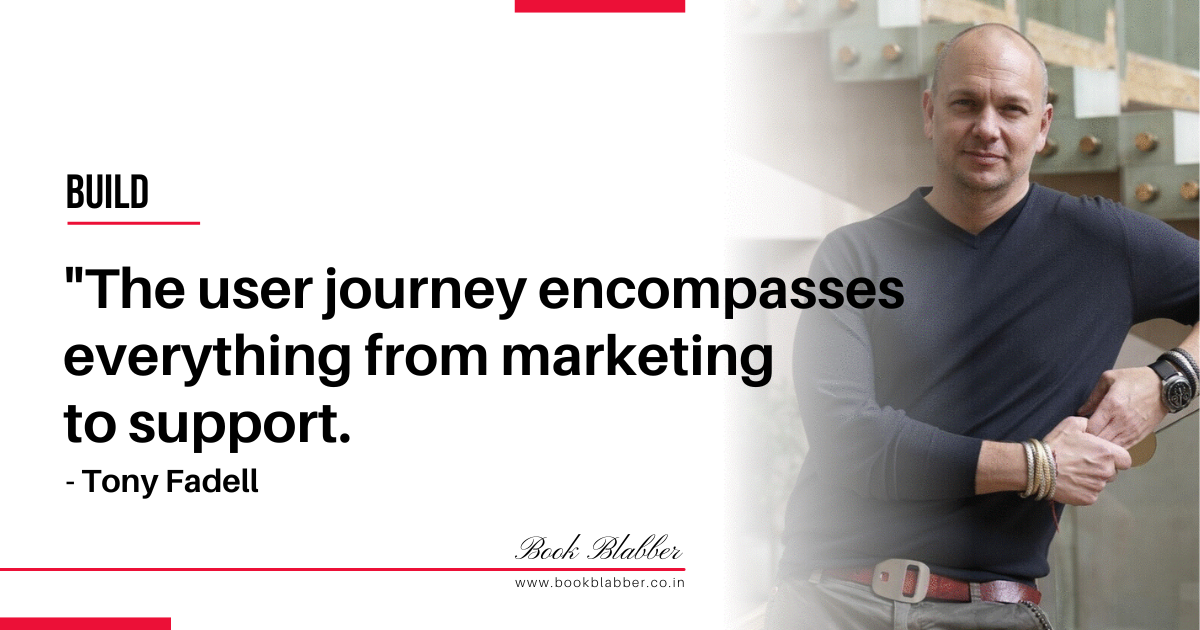 You must create something disruptive that grabs people's attention and changes the status quo. However, it's also essential to find the right balance for proper execution.
And if something goes wrong, do an honest evaluation Learn from your failures and try again with newfound knowledge.
You know, it often takes longer than anticipated to achieve product-market fit, gain customer attention, and build a sustainable business. And to create something enduring, optimize not just the product but the entire business.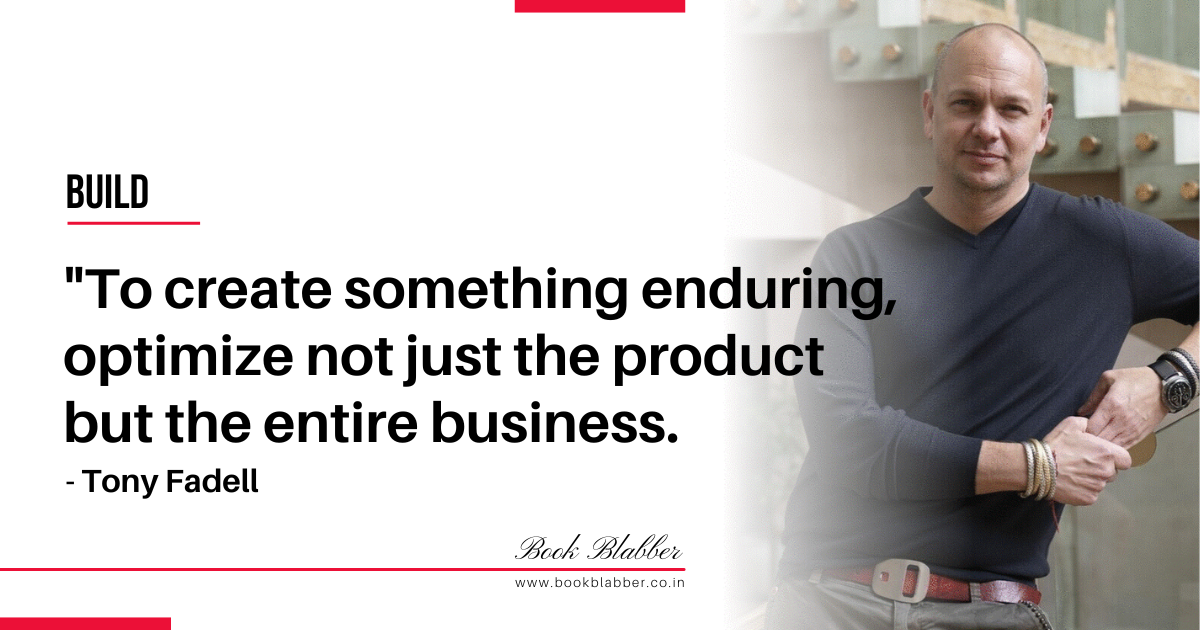 Build Your Business
If you want to start a business or a new product, or if you've already started, then here's what to do about choosing an idea, starting a company, finding investors, and almost passing out from stress. You got to take that leap of faith and try.
It's important to research and try out an idea before committing to it. By practicing delayed intuition and taking the time to research and plan, you can make more informed decisions.
And there's nothing that prepares you for starting a startup, except working at a startup. It provides you with a working knowledge of each discipline; not to be an expert in each, but to understand who and when you should hire.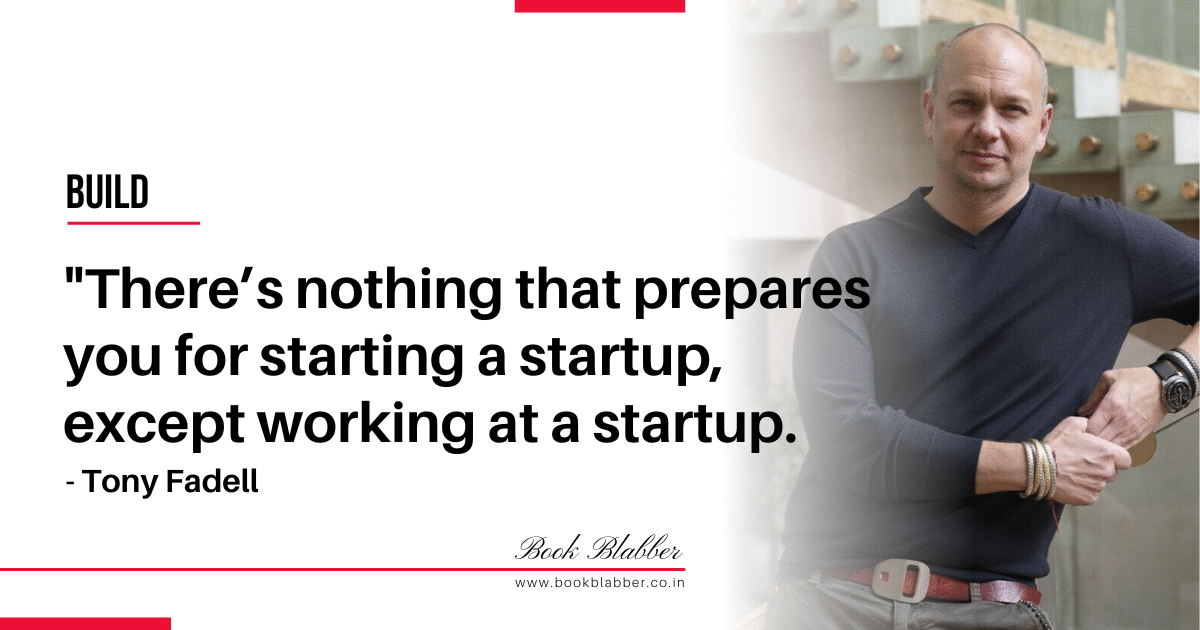 Long-term commitment is a significant aspect of entrepreneurship, especially when raising capital. Trust, mutual respect and shared goals… all are important.
Maintaining balance between work and personal life is also important. Planning vacations and setting aside time for reflection, exercise, and self-care are essential components of balance.
And when in crisis, seek advice from mentors or experienced individuals. Take responsibility, accept mistakes and communicate things openly with customers.
Also check: Make the Founder Your Competitive Advantage
Build Your Team
Forming that team and shepherding it through its many transitions is always the hardest and most rewarding part of building anything. Breaking down who you need, how to hire them, how to build team processes and ways of thinking is just as important as building the right product.
It's important to hire smart, passionate individuals who complement one another. The best teams are multigenerational.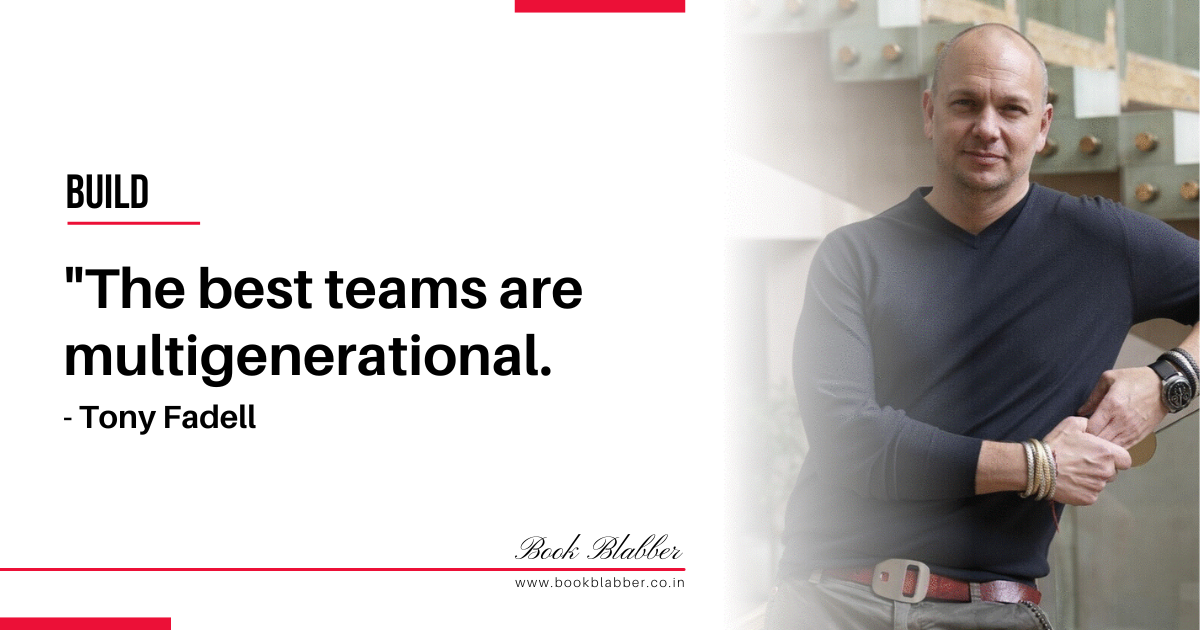 And it needs a defined process, a thoughtful approach to growth and maintaining culture and processes.
Plan for growth breakpoints to prevent them from causing confusion. They often arise when adding new layers of management. So, implement management changes early and mentor employees as they transition into different roles.
A product manager (PM) is also important. They play a vital role while coordinating different aspects of a business to ensure the product's success. They analyse issues and work with the team to find solutions.
Another must thing to do is to movie away from traditional sales models. Instead of focusing on transactions, incentivize sales teams to foster customer relationships for long term success.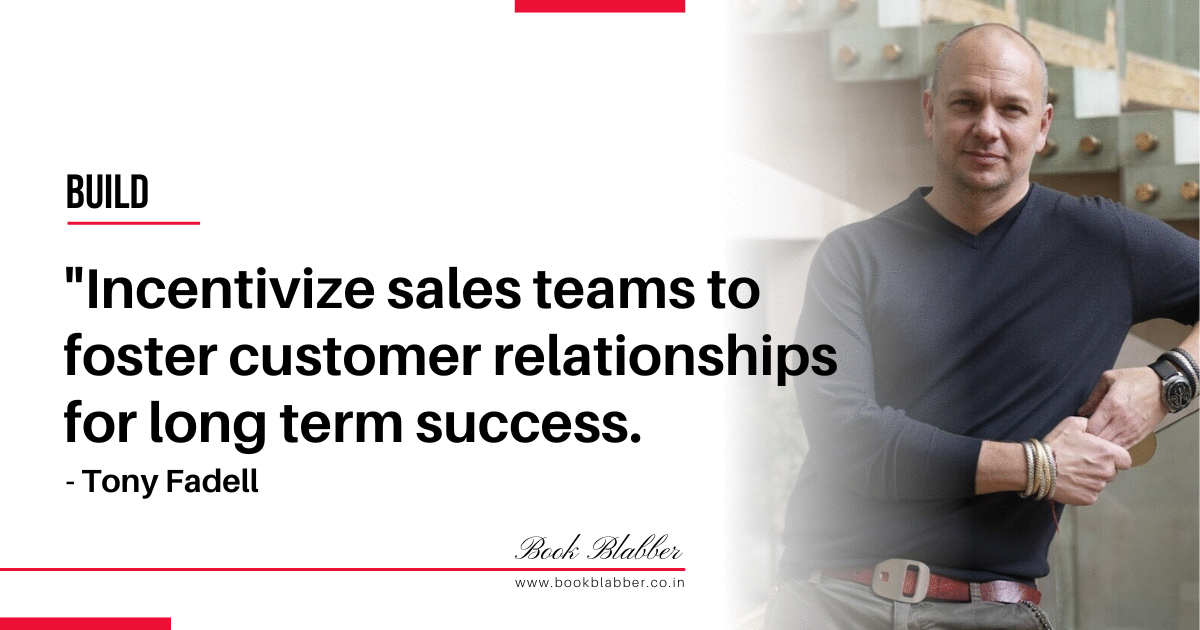 Be CEO
People have this vision of what it's like to be an executive or CEO or leader of a huge business unit. They assume everyone at that level has enough experience to know what they're doing. They assume there's thoughtfulness and strategy and long-term thinking.
But some days, it's high school. Some days, it's kindergarten.
While it's not necessary to be an expert in everything, CEOs should demonstrate a genuine concern for all aspects of the business. Having a board of directors is crucial for accountability and guidance.
You need to onboard a board that loves your company. And that your company loves back. The best board members are mentors first.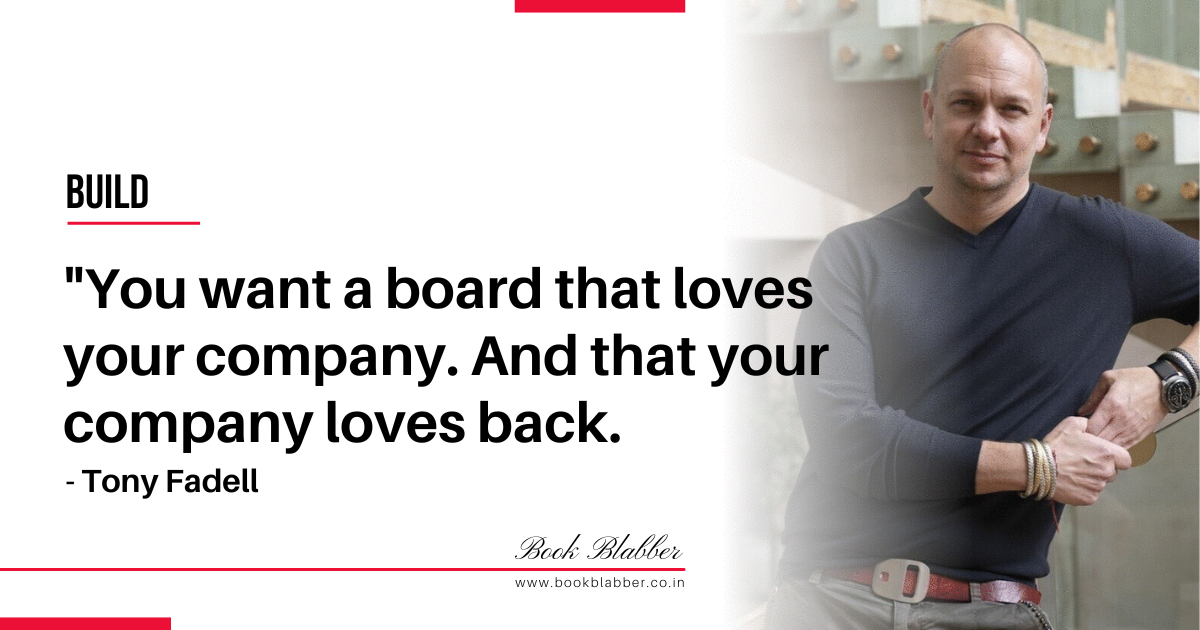 And knowing when to step down is also essential for the long-term success of the company. It's best to gracefully transition to a new CEO, even if not prompted by an emergency.
It's normal to feel a sense of loss, but taking a break and allowing oneself to get bored can lead to fresh opportunities and personal growth.
Check this: Ten Startup Lessons from The Bohri Kitchen
Wrapping It Up
So, now you know all about the startup building process, team building and building company culture. You know everything for building a startup to last.
In the end, there are two things that matter: products and people. What you build and who you build it with. It's worth it to do things well. It's worth it to try for greatness.
And one day you'll get an email from someone you worked with, maybe ten years ago. They'll thank you. That's how you'll know you've done something meaningful. You've made something worth making.
---
That was all from Build by Tony Fadell summary.
Liked what you read?
Join Book Blabbers WhatsApp group to bond over books, memes and quotes.
Subscribe to Book Blabber's Bulletin to get book summaries, reading tips and occasional hugs in your inbox.