business books
Doglapan Book Review: Dismal Effort to Rake Sympathy for Ashneer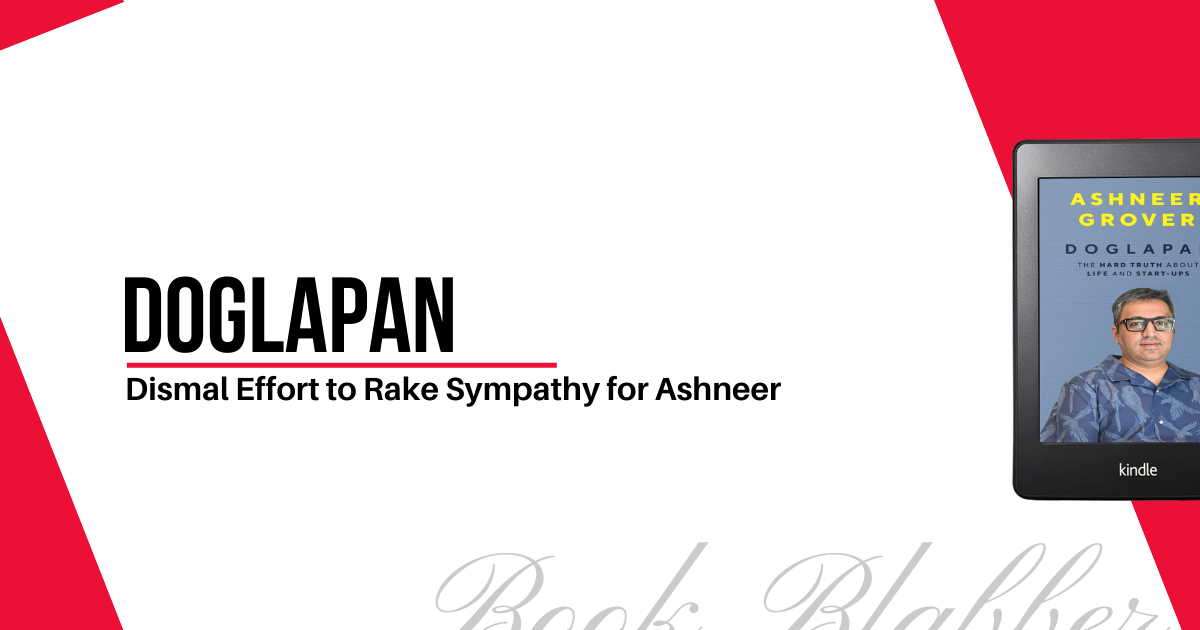 "Wo na ainvayi hai, usse door hi rahiyo." Those were the exact words of Madhuri Grover's friend when she asked about Ashneer. It was when Ashneer asked Madhuri out.
It means "Quite unremarkable, stay away."
That's the exact same thought I had as I flipped through the first few pages of Doglapan: The Hard Truth about Life and Startups. And that's my Doglapan book review in a sentence. My Doglapan book review is 2/5.
My Rating:

❤️❤️🤍🤍🤍

"Quite unremarkable, stay away."
---
Ashneer rose to prominence with Shark Tank India. He's known for speaking his mind and being practical about growing entrepreneurs and start-ups. He attracted a fair amount of criticism for his piercing remarks.
And then, he got tangled into conspiracies. A few weeks later, he was ousted from his own company BharatPe.
Ashneer published Doglapan book a few months after.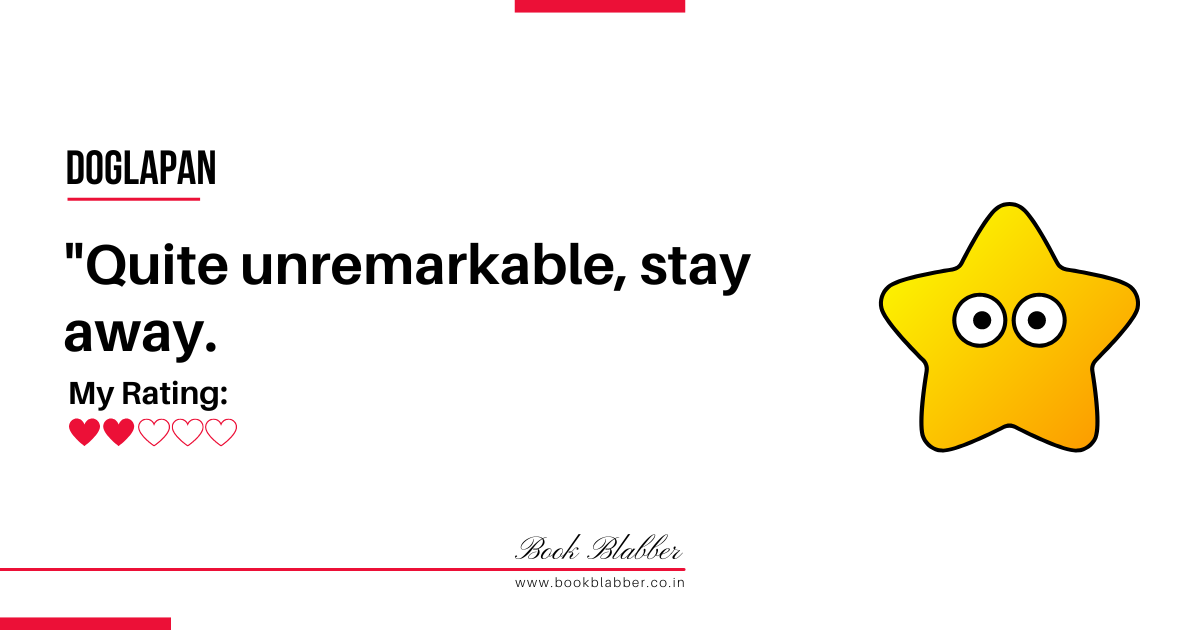 What's Ashneer's Doglapan book about?
Doglapan is a hasty biography of Ashneer. The first 50 pages were dedicated to his school life, his struggles at IIT Delhi and later, at IIM Ahmedabad. He found his love, got married in a filmy style and started his corporate life with the Mergers & Acquisitions team in Kotak.
The tone is light and casual. Not what I expected. It was an engaging and fascinating read as long as it was into Ashneer's early dreamy life.
Then, came his adventure into regular business. He worked with Grofers and PC Jewellers. And I don't know what else came later.
I dropped reading Doglapan after reading up to page 75, about 40% of the book.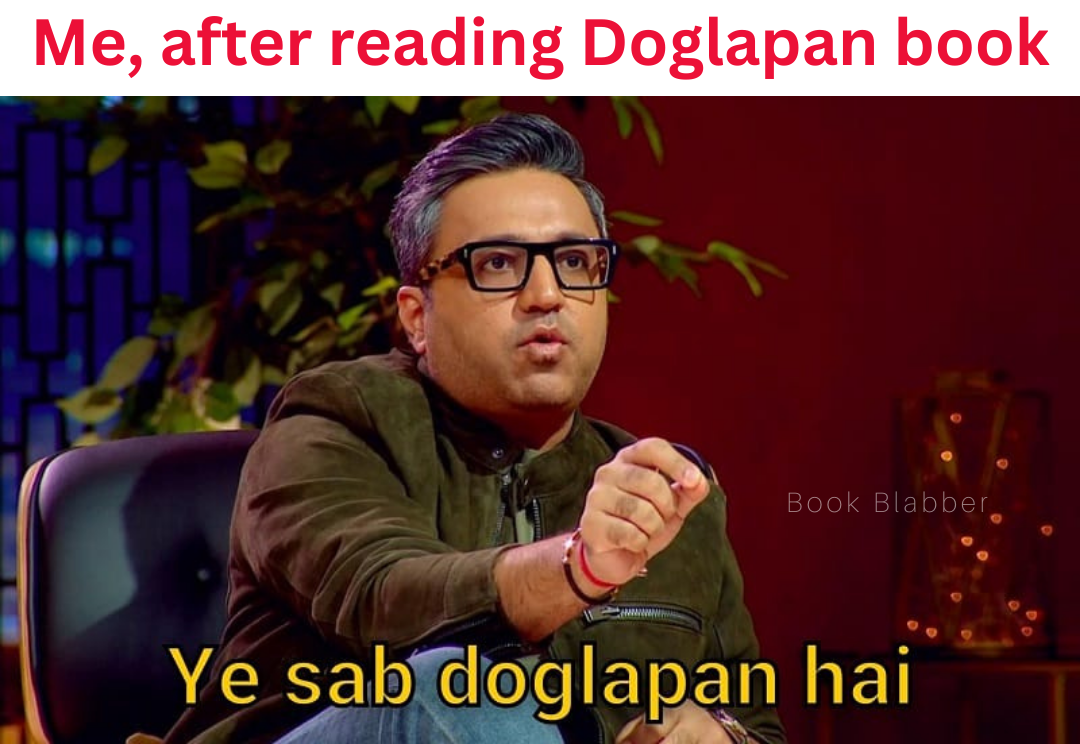 The book is a dismal effort to rake sympathy for Ashneer. It tries too hard to portray him as a hero. It's too determined to clean his image.
You'll feel Ashneer really tried hard to push up the businesses he worked for. He was at the right place at the right time, and he swooped in as the saviour. But he was unfortunate; people didn't recognise his efforts.
Whatever written in it is possibly true. I even collected a few Ashneer Grover lessons/quotes from the book before I stopped reading it.
Doglapan Book Quotes
1) If you have to succeed at IIM, the one skill that you need the most is networking.
2) One must weigh the repercussions of one's involvement very carefully.
3) No one's business is perfect. Founders have their own insecurities.
4) The one thing a businessman is true to is his business.
5) No one ever became rich by just earning a salary.
6) Nothing in life is cast in stone.
7) Anything is possible as long as you negotiate hard.
Is Doglapan a good book: To read or not to?
I had been a fan of Ashneer's brutal blows in Shark Tank India. Lost respect after reading Doglapan. He knows business how-to, of course, but he shouldn't have tried to write and sell a book.
It tries to portray Ashneer as a leader; as a good but unfortunate guy. The book in no way represents the personality we know him for.
Absolutely disappointed. SKIP-worthy!
I gave two stars just because the first few pages were engaging.
Then, I lost interest as the book delved into the details of Ashneer's stints at startups. It tries to drown the reader into a sea of industry jargons and technical terms.
---
And that's all I would like to say in this Ashneer Grover book review.
Join Book Blabbers WhatsApp group to bond over books, memes and quotes.
Subscribe to Book Blabber's Bulletin to get book summaries, reading tips and occasional hugs in your inbox.