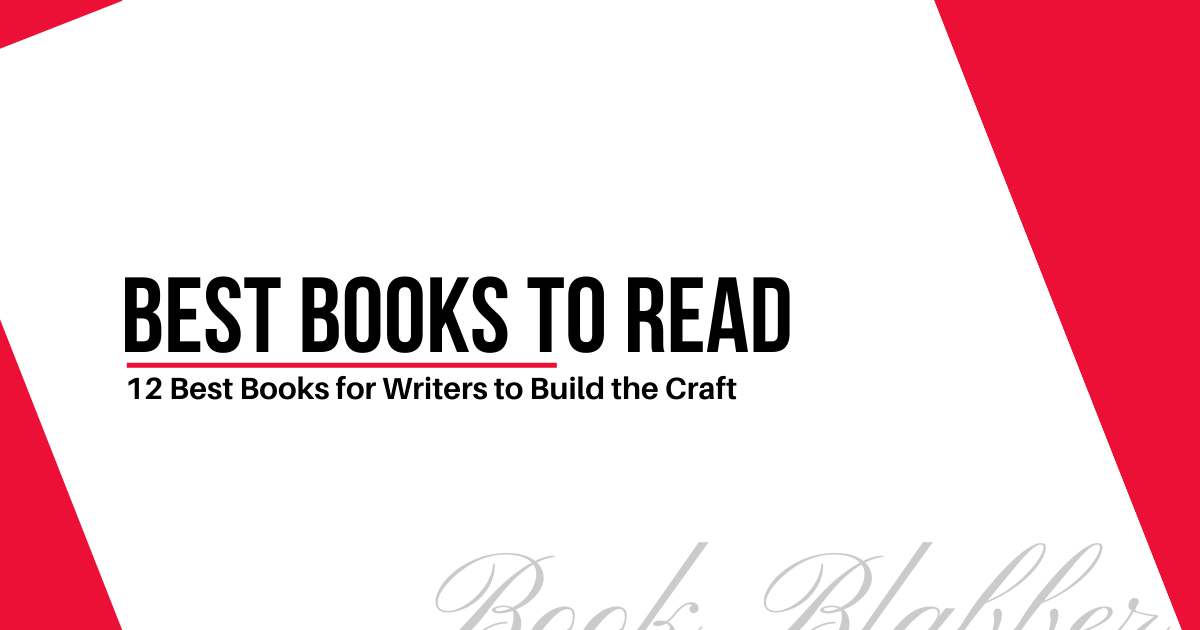 Whether you're just starting out or looking to improve your skills, the best books for writers do more than just helping you write. The books on writing, copywriting, storytelling and others can make you a valuable resource for anyone. Aspiring and established writers alike can benefit from learning more about their craft.
Here, I've compiled a list of the best books for writers available in the market. From classic guides to modern insights, these are some essential books for writers. These books cover a range of topics, helping you develop your craft, hone your voice, and tell better stories.
This Book Will Teach You How to Write Better, by Neville Medhora
This Book Will Teach You How to Write Better does what it says. It's a short and valuable read for writers beginning their journey in advertising/marketing industry. It's not an ultimate guide, but a precise book on making your writing impactful. It's one of the best books for writers' craft, with actionable tips on how to improve your writing. And it also includes writing basics such as grammar, style and structure.
Top Lesson from the book:
Be interesting! Even if you have something interesting to say, your delivery can make people read, or run.
Also Read: 12 Best Books for Personality Development
The Elements of Style, by William Strunk Jr.
The Elements of Style is a classic guide to writing clearly and effectively. This little book on writing aims to correct common mistakes in punctuation, sentence structure and word usage. The Elements of Style is considered one of the must-have books for writers. It's like a bible for writers who are keen to improve their writing style. It can help one be clear with their sentences and precise with their expressions.
Top 5 Lessons from the book:
Vigorous writing is concise. A sentence should contain no unnecessary words, a paragraph no unnecessary sentences, for the same reason that a drawing should have no unnecessary lines and a machine no unnecessary parts.
To achieve style, begin by affecting none.
A writer is a gunner, sometimes waiting in the blind for something to come in, sometimes roaming the countryside hoping to scare something up."
If you don't know how to pronounce a word, say it loud! Why compound ignorance with inaudibility?
When a sentence is made stronger, it usually becomes shorter. Thus, brevity is a by-product of vigor.
The War of Art, by Steven Pressfield
The War of Art is a motivational book for writers and creatives to overcome their creative blocks and get work done. The book encourages writers to recognize the resistance preventing them from doing their best work. And it provides tips for writers to develop the discipline and mindset. It can be valuable for writers struggling with procrastination and self-doubt that interfere with their creative process.
Top 5 Lessons from the book:
If you find yourself asking yourself (and your friends), "Am I really a writer? Am I really an artist?" chances are you are. The counterfeit innovator is wildly self-confident. The real one is scared to death.
Are you paralyzed with fear? That's a good sign. Fear is good. Like self-doubt, fear is an indicator. Fear tells us what we have to do. Remember one rule of thumb: the more scared we are of a work or calling, the more sure we can be that we have to do it.
Our job in this life is not to shape ourselves into some ideal we imagine we ought to be, but to find out who we already are and become it.
We must do our work for its own sake, not for fortune or attention or applause.
The most important thing about art is to work. Nothing else matters except sitting down every day and trying.
Also Read: 25 Best Books for Artists and Creatives
On Writing, by Stephen King
On Writing is a memoir and guide to writing for bussing writers. It provides an autobiographical account of Stephen's early life and career, while focusing on his creative process. It has his unique perspective on the craft on writing. Stephen shares his insights on writing, the art of storytelling, and the importance of editing. The book is conversational and engaging, and his advice; practical.
Top 5 Lessons from the book:
Books are a uniquely portable magic.
The road to hell is paved with adverbs.
The scariest moment is always just before you start.
You can, you should, and if you're brave enough to start, you will.
Description begins in the writer's imagination, but should finish in the reader's.
Bird by Bird, by Anne Lamott
Bird by Bird is a witty and insightful book on the writing process and how to get started. In the book, Anne shares her own struggles with writing, as well as the advice and techniques. It touches on various topics like finding inspiration, developing characters, and the importance of revision. The book provides both inspiration and advice for tackling the challenges of writing. And it'll be an insightful book for fiction writers.
Top 5 Lessons from the book:
Books help us understand who we are and how we are to behave. They show us what community and friendship mean; they show us how to live and die.
Perfectionism is the voice of the oppressor, the enemy of the people. It will keep you cramped and insane your whole life, and it is the main obstacle between you and a shitty first draft.
You own everything that happened to you. Tell your stories. If people wanted you to write warmly about them, they should have behaved better.
Writing and reading decrease our sense of isolation. They deepen and widen and expand our sense of life: they feed the soul.
E.L. Doctorow said once said that "Writing a novel is like driving a car at night. You can see only as far as your headlights, but you can make the whole trip that way."
Also Read: 5 Best Books for Motivation
Everybody Writes, by Ann Handley
Everybody Writes is a guide to writing for digital platforms, with tips on creating content that engages readers. It's designed for anyone who needs to write for their job, whether it's creating blog posts, social media updates, or marketing copy. Ann provides tips on the fundamentals of good writing, including grammar, style, and structure. She also covers topics, like content strategy development, making it one of the best reference books for writers in business.
On Writing Well, by William Zinsser
On Writing Well is a classic guide to writing nonfiction. William has put in advice on everything from grammar and style to interviewing and research. The book also has tips on writing clearly, concisely, and with style. It's an easy read, with tips that are timeless and widely applicable. It might be one of the best writing craft books for non-fiction writers. It provides a comprehensive guide to non-fiction writing style.
Top 5 Lessons from the book:
Decide what you want to do. Then decide to do it. Then do it.
Don't try to visualize the great mass audience. There is no such audience—every reader is a different person.
Writing is hard work. A clear sentence is no accident. Very few sentences come out right the first time, or even the third time.
Writing is an act of ego, and you might as well admit it.
Examine every word you put on paper. You'll find a surprising number that don't serve any purpose.
Also Read: 7 Best Books for Growth Mindset
Building a StoryBrand, by Donald Miller
Building a StoryBrand is the best copywriting book for branding/marketing writers. It's all about creating a compelling brand story that resonates with the target audience and drives sales. The basic idea in the book is that a brand should position itself as the guide, and the customer as the hero of the story. Donald outlines a framework for creating a brand story that is clear as well as concise. He has provided tips on everything from messaging to marketing.
Top 5 Lessons from the book:
In every line of copy we write, we're either serving the customer's story or descending into confusion; we're either making music or making noise.
People trust those who understand them, and they trust brands that understand them too.
Pretty websites don't sell things. Words sell things.
Oprah Winfrey, an undeniably successful guide to millions, once explained the three things every human being wants most are to be seen, heard, and understood. This is the essence of empathy.
Never assume people understand how your brand can change their lives. Tell them.
Contagious, by Jonah Berger
Contagious explores why certain products, ideas, and behaviours catch on while others don't. The book is about the science of viral marketing and how to create content that spreads. It provides insights into what makes content shareable and memorable. Jonah has included research with powerful stories to put forward his ideas.
Top 5 Lessons from the book:
People don't think in terms of information. They think in terms of narratives. But while people focus on the story itself, information comes along for the ride.
Making things more observable makes them easier to imitate, which makes them more likely to become popular.
Virality isn't born, it's made.
Word of mouth is the primary factor behind 20 percent to 50 percent of all purchasing decisions.
People don't need to be paid to be motivated.
Purple Cow, by Seth Godin
Purple Cow is a book on marketing with the idea to be memorable and remarkable. Seth puts forward the concept of being a "purple cow." The idea is applicable to any type of business or organization. The book has numerous examples of companies and individuals sharing how they have successfully differentiated themselves in a crowded market. And writers will find inspiration to write content that's distinctive and stand out.
Top 5 Lessons from the book:
If you're remarkable, it's likely that some people won't like you. That's part of the definition of remarkable.
In your career, even more than for a brand, being safe is risky. The path to lifetime job security is to be remarkable.
The old rule was this: Create safe, ordinary products and combine them with great marketing. The new rule is: Create remarkable products that the right people seek out.
As consumers, we're too busy to pay attention to advertising, but we're desperate to find good stuff that solves our problems.
If a product's future is unlikely to be remarkable, it's time to realize that the game has changed. Instead of investing in a dying product, take profits and reinvest them in building something new.
Also Read: 31 Best Books for Business Owners and Startup Founders
Influence, by Robert Cialdini
Influence is a book on psychology and persuasion, and how they can be used in marketing and sales content. It provides insights into influencing and persuading readers, essential for creating effective content. It's one of the best books for writers. Robert shares numerous real-life examples to illustrate how the principles can be used applied in different situations.
Top 5 Lessons from the book:
When we ask someone to do us a favor we will be more successful if we provide a reason. People simply like to have reasons for what they do."
Embarrassment is a villain to be crushed.
We all fool ourselves from time to time in order to keep our thoughts and beliefs consistent with what we have already done or decided.
There is a natural human tendency to dislike a person who brings us unpleasant information, even when that person did not cause the bad news.
Often, we don't realize that our attitude toward something has been influenced by the number of times we have been exposed to it in the past.
Also Read: 21 Best Books for Marketing and Sales Professionals
The Adweek Copywriting Handbook, by Joseph Sugarman
The Adweek Copywriting Handbook is one of the best books for writing copy. It's a guide to writing persuasive copy for advertising and marketing. It's one of the best copy writing books that covers tips about all elements of an effective copy, and has advice on how to write copy that sells. Joseph emphasizes the importance of understanding the customer's needs and desires. And he offers many examples to illustrate his points.
Top 5 Lessons from the book:
The more tools you have to work on a problem in the form of experiences or knowledge, the more new ways you can figure out how to solve it.
The really great direct marketing copywriters often don't work for advertising agencies, but rather run their own companies and experience their own successes and failures.
Your copy has to put the prospect into a relaxed buying environment.
Your ad layout and the first few paragraphs of your ad must create the buying environment most conducive to the sale of your product or service.
Get the reader to say yes and harmonize with your accurate and truthful statements while reading your copy.
Also Read: 6 Best Books for Emotional Intelligence
OK, those were all the best books for writers I have for you. These are some of the best books for copywriting and persuasive storytelling in the market.
---
Liked the article?
Join Book Blabbers WhatsApp group to bond over books, memes and quotes.
Subscribe to Book Blabber's Bulletin to get book summaries, reading tips and occasional hugs in your inbox.