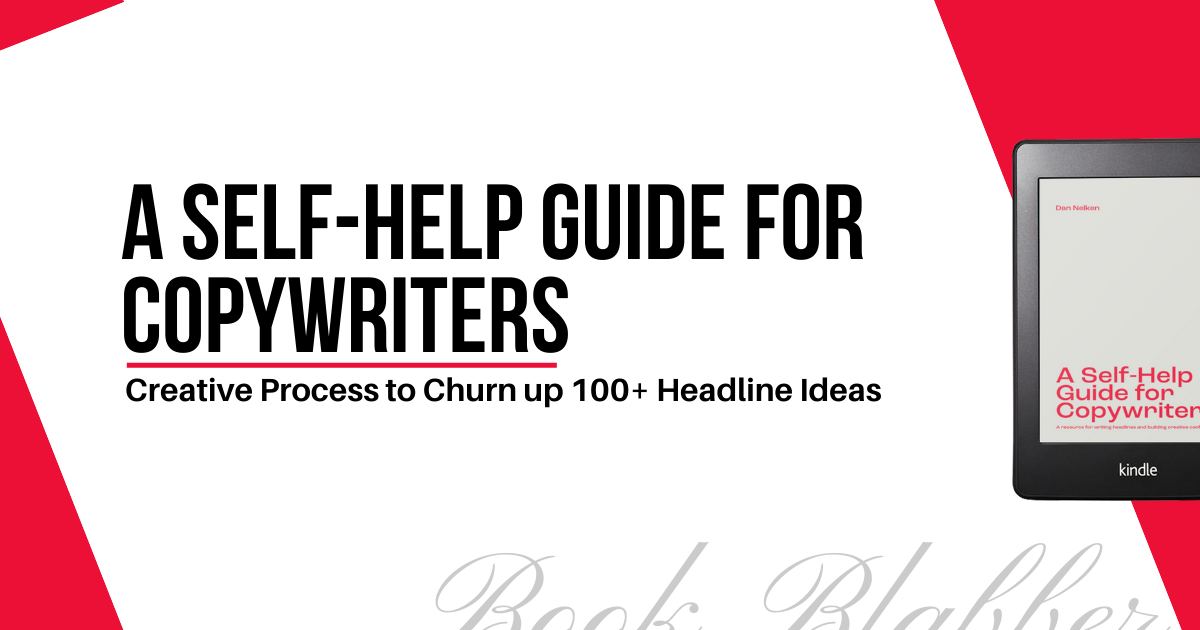 A Self-Help Guide for Copywriters is your resource for writing headlines and building creative confidence. It is. I've been following Dan's newsletters and loved the way he shared copy tips. So, when the book came out, I got myself a copy.  
The book is a little about the creative process and a lot about the craft of writing headlines. It's a cheat sheet for copywriters, for when you're stuck. It will help you become a more efficient, more confident creative.
Check A Self-Help Guide for Copywriters on Goodreads
And this article presents some of the 'hacks' in the creative process to churn up your 100 best copywriting headlines.
Let's check them out.
1) Express Ideas in Words
Great headlines aren't great sentences – they're great ideas expressed in words.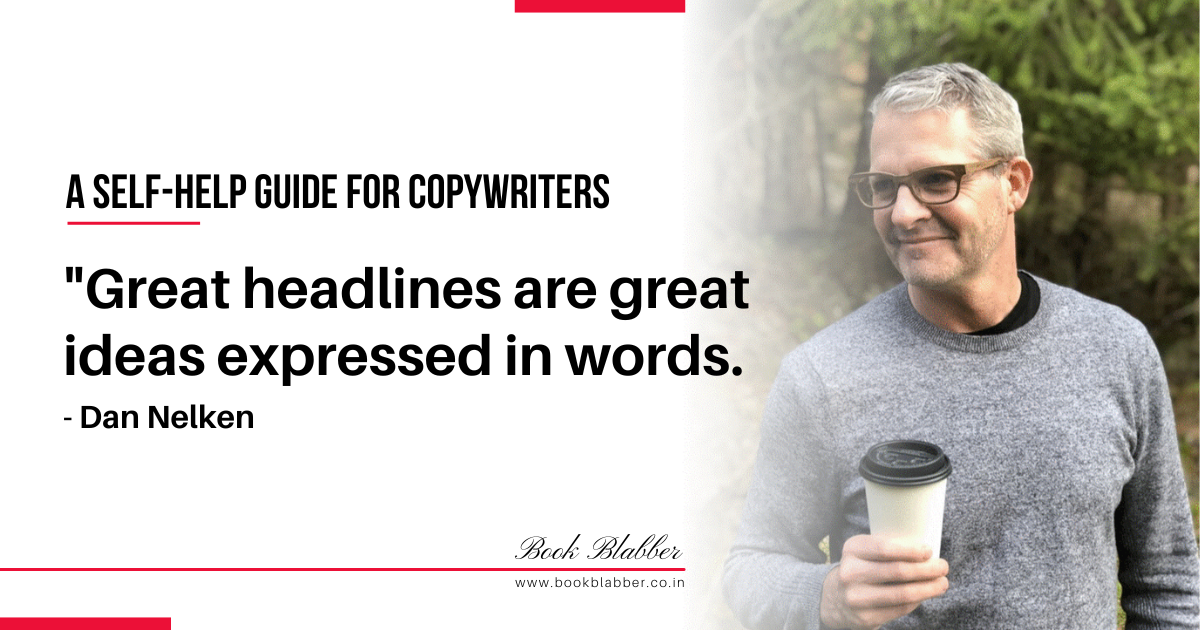 2) Build a List
Build a list of 100-plus ideas, for the few great headlines you need.
3) Create Idea Buckets
Come up with all the areas (or buckets) you can ideate under.
4) List Truths
List benefits, attributes, insights and truths of the product to find more.
5) Research
Research the product, the competition, and the customer for more.
6) Look at What's Not
Next, look at what the product or service IS NOT.
7) Stay in Zone
When you're creating buckets, stay in that zone.
8) Focus Your Energy
When you're filling buckets with ideas, focus your energy on just that.
9) Keep Wringing
Keep wringing these areas out and list your ideas, until you've milked them dry.
10) Highlight Decent Ideas
Highlight anything you think might be decent.
Check this too: 10 Things Nobody Told You About Being Creative
11) Lookout for Human Truths
Lookout for human truths. Ideas that make you think, or go, "Oh wow, that's so true."
12) Lookout for Benefits
Keep asking, "What's the benefit of the benefit?" to get more unexpected and interesting ideas.
13) Twist Questions
Twist the question to ask, "What's a benefit of the downside of this product?"
14) List Unexpected Questions
If you're feeling stuck just start listing interesting and unexpected questions about the product.
15) Consider All Crap
The more crap you have, the bigger your ideas will grow in the end.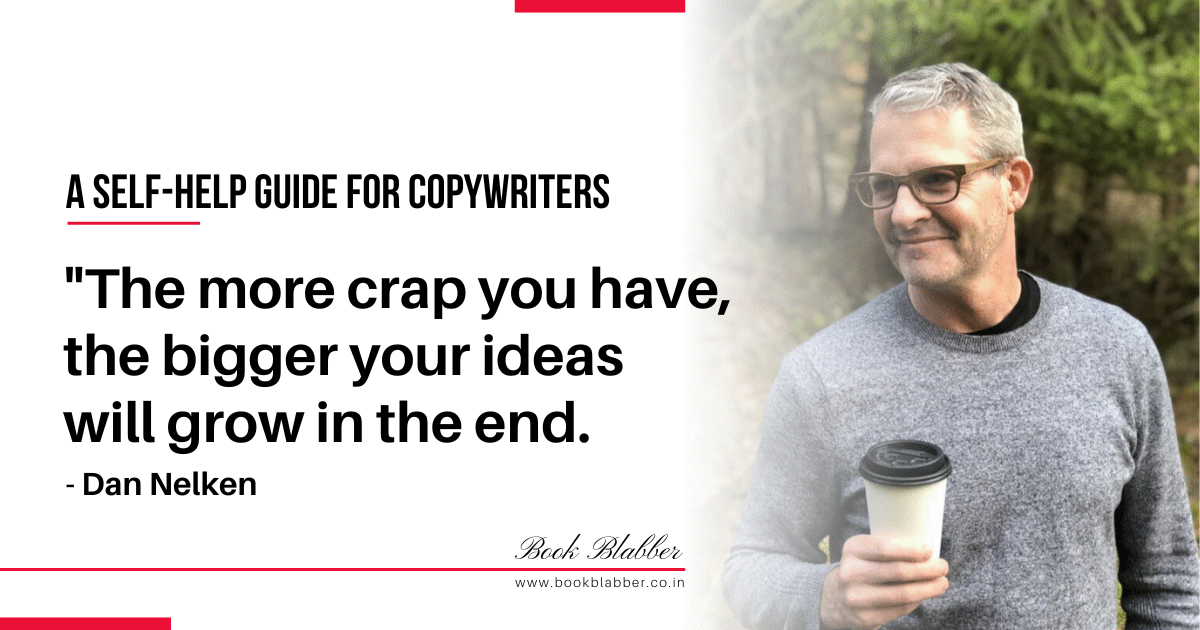 16) Remember
Great headlines are great ideas expressed in words. Remember?
Also check: Luke Sullivan's Lessons to Creating Great Ads
---
And that's all from the book. So, settle your butt, set your back, and churn up the ideas. Refine them afterwards.
Liked it?
Join Book Blabbers WhatsApp group to bond over books, memes and quotes.
Subscribe to Book Blabber's Bulletin to get book summaries, reading tips and occasional hugs in your inbox.