business books
5 Best Books to Read on Taxes to Ensure Business Compliance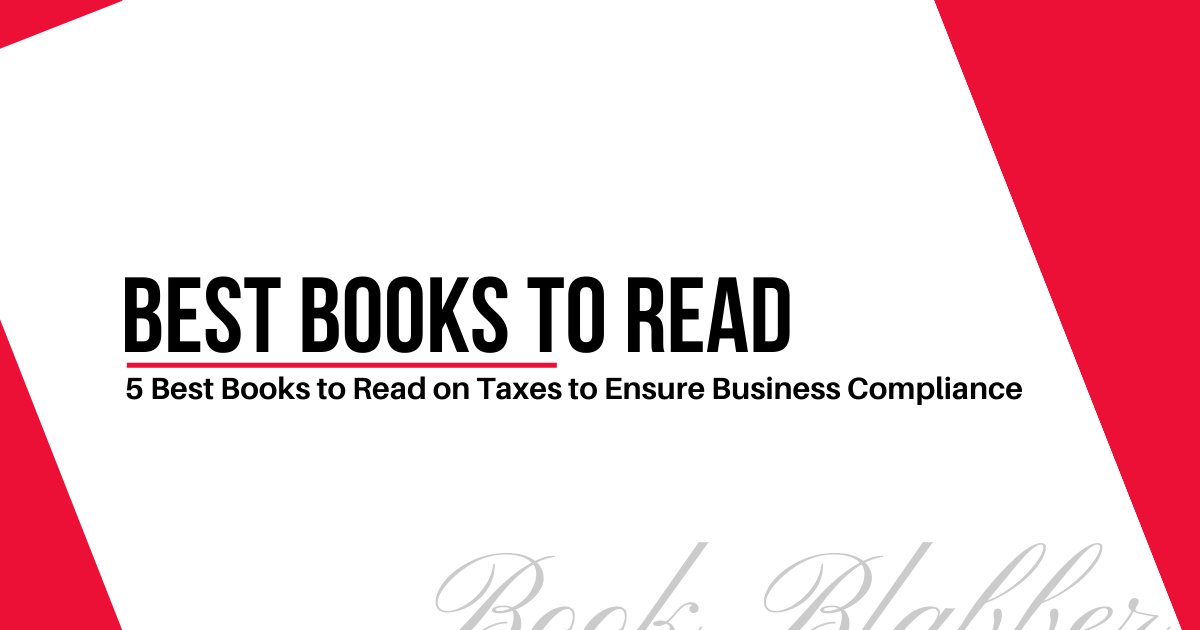 Business compliance and tax planning can be overwhelming without the best tax books to check out. The Internet has a lot of information to begin with. And it's tough to figure out the how and why of everything without the right resources.
Here, I've compiled the best small business tax books to help startups and small business owners. These books provide valuable information and advice on taxes and compliance. You'll gain a broad understanding of all the different aspects of taxes and make better decisions.
Small Business Taxes Made Easy, by Eva Rosenberg
Small Business Taxes Made Easy is probably the best business book to read on taxes. It provides a comprehensive overview of tax planning for small businesses. With this book, you'll learn how to navigate the complex tax maze and save money on unwanted taxes. It covers topics such as tax deductions, record-keeping and audits, so that you can reduce errors, handle expenses properly, and boost your profits. It will help you build a profitable business and increase your cash flow.
Also Read: 9 Best Books for Finance
J.K. Lasser's Small Business Taxes, by Barbara Weltman
J.K. Lasser's Small Business Taxes offers practical advice for small business owners on tax planning. The book is an essential guide to determine your tax liability and the reliefs you might qualify for. Filled with facts and optimization strategies, it's another of the best books to read on taxes. It's an ideal book to help small business owners make business decisions on a tax-advantaged basis. The book ensures that tax-filing doesn't become your full-time job.
The Tax and Legal Playbook, by Mark J. Kohler
The Tax and Legal Playbook is a practical guide to the tax and legal conflicts entrepreneurs face. It covers both tax and legal issues that entrepreneurs need to be aware of, including tax-saving strategies and legal structures for businesses. In the book, Mark answers the leading tax and legal questions of small business owners, across all stages of business. The answers are illustrated with entertaining, real-world examples along with clear solutions, making it the best book for taxes and legal info.
Top 2 Lessons from the book:
What makes a Series LLC different is its ability to establish designated "series" or "mini-LLCs" within the original LLC ("parent LLC"). Each series within the parent LLC can have its own specified property, assets, investment objective, or business purpose.
You may want to keep your high-equity properties separate from your high-risk properties. Consider grouping low-equity properties together in one LLC with high-equity properties in another LLC.
Tax Savvy for Small Business, by Frederick W. Daily
Tax Savvy for Small Business book is a step-by-step guide for small business owners to create a strategy that saves time, energy and money. It's a guide to get tax matters on track, free up time, and run a profitable business. It contains working tips to save money on taxes, while minimizing the risk of audits. This small business taxes book also shows how to keep solid business records and take advantage of tax credits.
Also Read: 31 Best Books for Business Owners and Startup Founders
Home Business Tax Deductions, by Stephen Fishman
Home Business Tax Deductions is among the best books on understanding taxes for those entrepreneurs who operate their business from home. It's a comprehensive book replete with interesting and relevant examples. It covers topics such as writing off business expenses, tax deductions and thorough record-keeping. The book also provides basic information on various business structures and their taxations.
Also Read: 7 Best Books on Mindfulness
OK, those were all the best books for taxes for small businesses I have today. These are among the most helpful books for business tax planning and compliance.
---
Liked the article?
Join Book Blabbers WhatsApp group to bond over books, memes and quotes.
Subscribe to Book Blabber's Bulletin to get book summaries, reading tips and occasional hugs in your inbox.