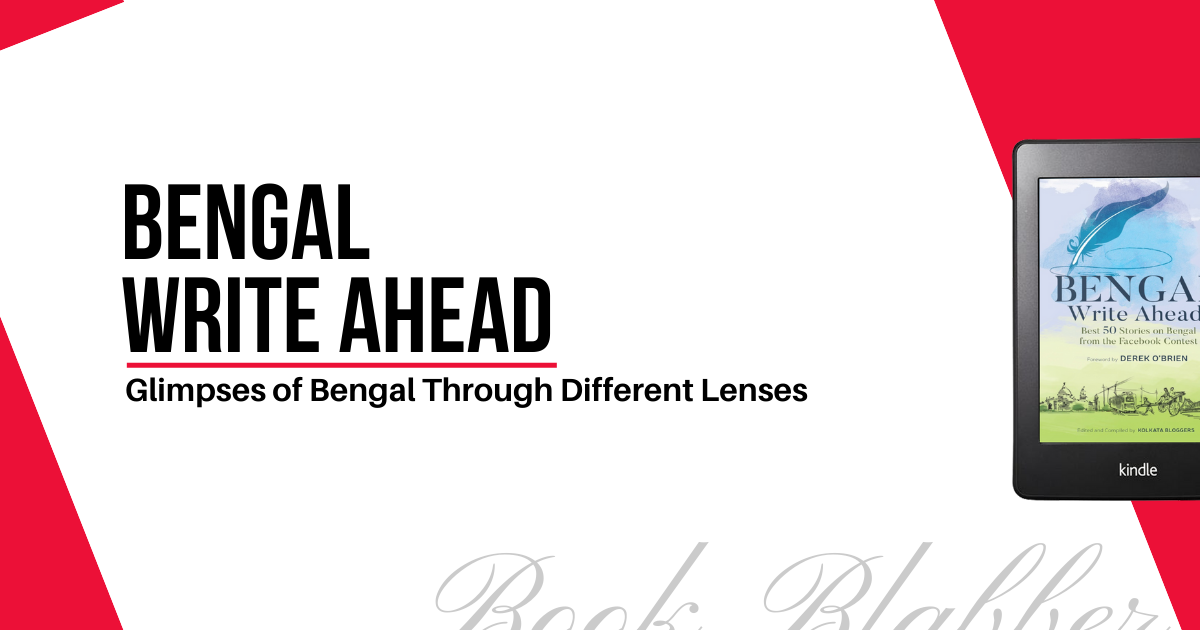 I bought Bengal Write Ahead as it has a story about Kolkata's affection towards Durga Ma. Durga Puja is the only festival I enjoy. I haven't seen Kolkata's Durga Puja, but I love the usual celebrations.
The book, however, tells many things about Kolkata which you may not know.
Check Bengal Write Ahead on Goodreads
From the old Boi Para, a locality with bookstores to the Bandel local, it has a lot of stories. Yep, like Mumbai, local trains connect Kolkata to its suburbs and nearby cities and oh boy, they are crowdy. Kolkata also has metro and one of the oldest working trams.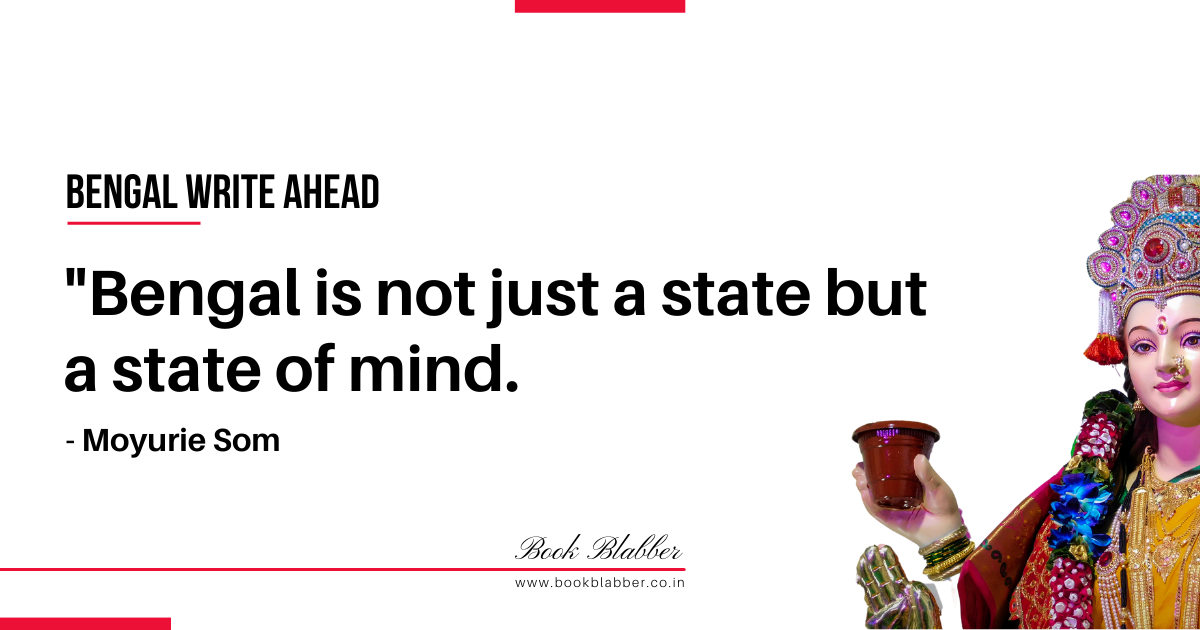 While some stories were like essays, there were a few which told a story, a story of Bengal witnessed by someone. I liked those.
Here is a brief list -
When you think about me (Ishani Pant) - The 1st story in the book, which also helps you visualise Bengal.
A Literary Stroll through Boi Para (Kasturi Patra) - The story of College Street, world's largest second-hand book market.

The Idiosyncratic Collectivity (Samuel Prateek Toppo) - A story of a common man in the mahanagar called Kolkata.

My Tryst with Bangaliana (Mayurie Som) - The colours of Bengal, nature, food, music, cricket... and football.
Tumi Ashbe Boley Taai (Nandini Nag) - A story of someone like you (maybe)... alone in the crowd.
Parts of a Whole (Suchisubhra Sarkar) - Chakraberia Lane and it's multicoloured residents.
The City of Joy Speaks (Garima Behal) - Your day, from the eyes of Kolkata, oops... mouth.
Chai Gorom Chai (Kasturi Dasgupta) - The hawkers.
Life in a Metro (Advika Jalan) - Everyone knows about Mumbai locals, here's what Kolkata has on offer.
The other side of Stigma (Monideepa Majumdar) - A brief report of NGOs and volunteers, bringing the LGBTQ community into the mainstream.
Inspiration (Aritra Basu) - Bengal can get you past the Writer's Block.
Divine Dhaak Beat (Manoj Kumar Tigga) - Ever enjoyed the beats of a dhaak (a type of drum) and how the dhaakis play it? Watch a YouTube video and then, read through this Durga Puja ritual.
The Celebration of Home-coming (Kasturi Patra) - Another visual of Durga Puja in Kolkata.

And then there's...
Kolkata's affection towards Durga Ma (Sreoshi Bakshi) - The welcoming of Goddess Durga, the last five-day of celebrations, and how the whole of Kolkata prepares for it months ahead, irrespective of caste, religion and... whatever differences you can think of.
Those were the few among the 50 others which I liked. There also were some stories in Bengali which I had to skip. So, I read only about 40 stories.
From cricket to football and music to movies, the book captures all the emotions, a Bengali may have. The Bengalis will get hooked to it for sure. And if you too are interested in knowing this Complete Package - West Bengal, give Bengal Write Ahead a read.
Join Book Blabbers WhatsApp group to bond over books, memes and quotes.
Subscribe to Book Blabber's Bulletin to get book summaries, reading tips and occasional hugs in your inbox.